If you think a payday loan is your only option, think again. A cash advance app — also known as a paycheck advance app — can help.
But how do you know which are best to help get you back on your feet? Read on to learn which option is best for you.
Our Top Pick: Dave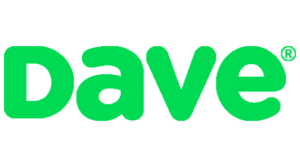 Borrow up to $500 and spend it instantly
Get paid up to 2 days early
Dave provides other banking and budgeting solutions
Disclaimer: Credit Summit may be affiliated with some of the companies mentioned in this article. Credit Summit may make money from advertisements or when you contact a company through our platform.
READ MORE: Need money now? Check out these options
Key Points
Cash advance apps offer short-term loans but charge no interest
Instead, issuers ask users to tip for service and some charge a small monthly membership fee
If used smartly, they're a better alternative to high-interest payday loans
Qualifying can take some time — you may not be able to borrow right away
If you regularly use payday loans and anticipate a cash flow issue, set up an account now so you can get an immediate loan as soon as you need it
Pay careful attention to how much you tip for service — some of the "suggested" tips are equal to an annual percentage rate of 300% or more
Here are the 11 Best Loan Apps For (Almost) Instant Cash
While so many new cash advance apps are on the market, not all are worth downloading. Here are our top recommendations:
Read on to learn the specifics of each recommended app.
Best for Simplicity: Albert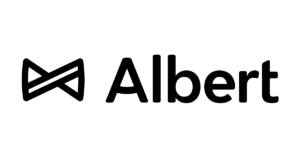 Albert touts itself as the simple way to bank, save and invest. It's important to note that even though Albert itself uses the word bank, Albert is not a bank. Sutton Bank, Member FDIC, provides Albert's banking services. There's no fee for Albert's basic service, but you will be strongly encouraged to pay for Albert's Genius program. Though you can set your own price, $8 is the minimum Albert will accept.
Pro tip: Albert will offer you a free trial of Genius, which also includes some extra budgeting tools and alerts about your account balance. However, you forget to cancel Genius before the trial ends, you will be charged for an entire year the next month. In order to prevent this — this is a big out-of-pocket cost for someone looking to borrow $150 — you will have to contact Albert directly.
You also will need to plan ahead. It takes a few weeks to become eligible for a small loan until payday.
Estimated APR: Albert doesn't charge interest or fees unless you need the money immediately, in which case you'll have to pay a small fee. (Otherwise, it will take a couple of business days). Albert also accepts tips.
Minimum Credit Score: N/A
Loan Amount: $100-$250
Credit check: No
BBB rating: Not rated
READ MORE: Albert review
---
Best for Offering Extra Financial Tools: Brigit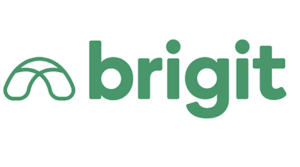 Brigit connects with your bank account and analyzes two years' transactions. It then assigns you a "Brigit score." Your score will determine whether you're eligible for a cash advance. Brigit will deposit your money by electronic funds transfer (EFT) if you qualify. On your designated repayment date, Brigit automatically withdraws the amount of your advance directly from your bank account. Brigit charges a fee of $9.99 a month, though there is no guarantee you'll be able to borrow funds immediately. That will depend on your assigned score.
Pro tip: Brigit also offers credit-builder products to help you boost your credit score.
Estimated APR: While Brigit doesn't charge any interest, it's important to remember that you'll pay a $9.99 monthly fee, so the cash advance isn't free
Minimum Credit Score: No
Loan Amount: $250
Credit check: No
BBB rating: A+
READ MORE: Brigit review
---
Best for Building Credit: Cleo


Cleo brands itself as a money app with a snarky personality. Cleo will even mock you about your spending habits via text to give you incentive to save money. If that sounds fun, download the mobile app and create an account. You'll need to connect your bank account through the Plaid platform. Cleo will then analyze your bank activity to decide whether you "qualify" for an advance and, if you do, how much you can borrow. If you accept the advance, the total will be automatically deducted from your next direct deposit.
Pro tip: First-time borrowers can qualify for up to $70.
There are no interest charges. If you need an "express" advance, you'll pay a $4 fee, but regular ACH transfers are free. To be eligible for cash advances, you must subscribe to Cleo+, the paid version that costs $5.99 per month. Cleo also offers a secured credit-builder credit card and a cashback program.
Estimated APR: Cleo doesn't charge interest, and the free version doesn't include cash advances. If you want to borrow cash advances, you have to sign up for Cleo Plus, which costs $6 per month
Minimum Credit Score: None
Loan Amount: Cash advances up to $100
Credit check: No
BBB rating: F
READ MORE: Cleo review
---
Best for Paying as Little as Possible: Earnin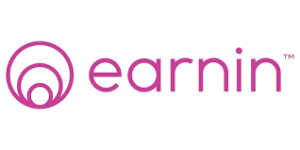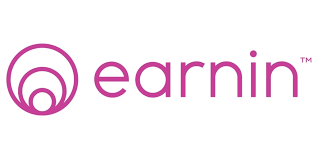 Formerly ActiveHours, the goal of Earnin's founders is to give workers a better alternative to payday loans. Earnin allows users to borrow against their upcoming paycheck, as long as they only borrow less than $100 per day and less than $750 per pay period. Then, on payday, you will get paid whatever you've earned minus whatever you've borrowed.
Estimated APR: Earnin doesn't charge interest or fees. Users can opt to donate a "tip" of any amount, but regular tips add up. A $2 tip on a $20 withdrawal due in two weeks is an annual percentage rate of 260%, comparable to the rates that payday lenders charge.
Minimum Credit Score: N/A
Loan Amount: $100-$500
Credit check: No
BBB rating: A
READ MORE: Earnin review
---
Best for Extra Perks: Empower

Is more of a money management app than a platform for cash advances. Empower connects to your existing bank accounts through Plaid. This means that the app never has your bank information. It can only view and track your spending and saving. Empower breaks down your spending so you can see where your money goes. While it helps you budget, it will also help you bridge the gap until payday with small loans of up to $250. There is no interest charge, but they charge an $8 monthly subscription fee.
Estimated APR: N/A
Minimum Credit Score: No
Loan Amount: Up to $250
Credit check: No
BBB rating: A+
---
Best for Taking Out a Large Cash Advance: Possible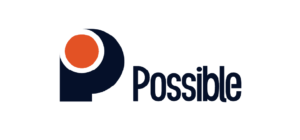 Loans like those from Possible Finance have more in common with personal loans or installment loans than payday loans or your typical cash advance. You'll pay interest. And you won't have to repay the full amount from your next payday.
Pro tip: Unlike most other apps, Possible Finance does a credit check, though the website says that bad credit or no credit won't matter. The company does a "soft pull" on your credit.
According to the company's support site, this credit check is purely "for fraud prevention and identity verification." And, since it's a soft pull, it won't show up on your credit report or affect your score.
Estimated APR: Rates vary by state; charges range from $15 or $20 per $100 borrowed. This means an APR of around 91% or 122%
Minimum Credit Score: Reports all payments to major credit bureaus so borrowers build credit history
Loan Amount: Short-term installment loans of up to $500
Credit check: Possible does a "soft pull" on your credit report for fraud prevention and identity verification. (A soft pull won't push down your credit score.)
BBB rating: B
---
Best for Improving Other Financial Areas: Dave


Dave is one of the most-recognizable cash advance apps. Dave offers interest-free cash advances up to $500. Payment is due on your next payday or on the next Friday, depending on how much you borrow. You must show proof of a steady income, but there's no credit check. Dave will even help you find a side hustle to help you earn even more extra cash.
Estimated APR: The Dave app requests donated tips in place of interest
Minimum Credit Score: No
Loan Amount: Up to $500 per pay period
Credit check: No
BBB rating: B
---
Best for Flexibility: MoneyLion Instacash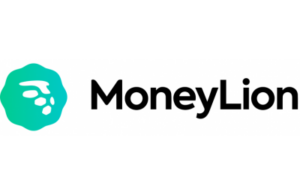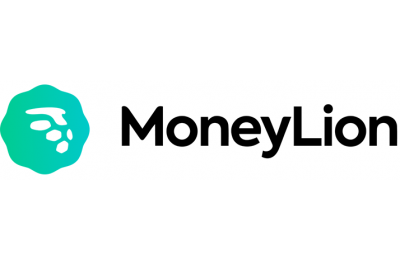 MoneyLion is a mobile banking platform. One of MoneyLion's features is a cash advance program they call Instacash. The borrowing limit is based on how much you direct deposit but the free plan maxes out at an advance of $250. If you sign up for other MoneyLion products, you can qualify for up to $1,000 advances.
Pro tip: Most advances are issued through the MoneyLion debit card, so getting the money can be quicker than with some of the other options.
MoneyLion Core is free. MoneyLion Plus costs $19.99 a month, but is not required for a cash advance. You have a five-day grace period before a late fee is charged.
Estimated APR: N/A
Minimum Credit Score: No
Loan Amount: up to $250 (considered a core membership)
Credit check: No
BBB rating: D
Pro tip: The Consumer Financial Protection Bureau has filed a lawsuit against MoneyLion, alleging that it overcharged military servicemembers and military dependents. The lawsuit says MoneyLion imposed membership fees on covered borrowers that exceeded the Military Lending Act's 36% rate cap when combined with loan-interest-rate charges. Use caution if you're active-duty military or a Veteran.
---
Best for Speed: FloatMe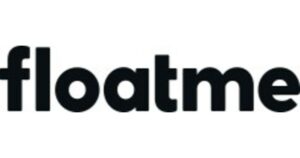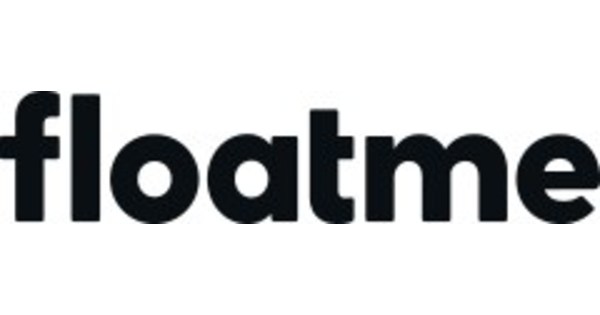 FloatMe offers limited cash advances of up to $50. The first month is free, but after the trial ends you'll pay $1.99 per month, which may seem like a lot to borrow such a small amount, but it is significantly less than what you'd pay a payday lender in fees.
Pro tip: FloatMe's monthly fee is pretty high for an app with a maximum amount of $50. If you think you're going to need to borrow on a regular basis, it may be a better option to choose an app with a higher maximum loan amount.
Your bank will need to be compatible with Plaid to sign up. You'll also have to set a minimum balance for your bank account. If the balance falls below the total you've specified, FloatMe will let you know. Some floats will be funded to your account almost immediately, while others take a few business days to show up (depending on your bank).
Estimated APR: N/A
Minimum Credit Score: No
Loan Amount: Up to $50 in between checks
Credit check: No
BBB rating: B
---
Best for Transfers with Other Customers: Varo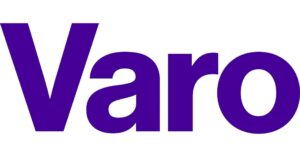 Varo is another mobile banking platform (like Chime,) so it will work more efficiently if you already have a Varo account. Varo provides a debit card with access to an ATM network and various other products, including savings accounts. Varo offers cash advance up to $100, as long as your account is active and at least 30 days old.
Pro tip: You can't qualify for an advance until you've made at least $1,000 in direct deposits over the past month.
You will have from 15 to 30 days to repay the advance. Most Varo cash advances will be transferred to your Varo banking account, then you withdraw the money using your Varo debit card, so transfers are pretty speedy.
Estimated APR: Varo has a tiered rate: 3.00% APY for balances up to $5,000 when certain conditions are met, and 0.50% APY when conditions aren't met
Minimum Credit Score: No
Loan Amount: Once you qualify, Varo Advance gives you access to up to $100 cash directly in the Varo Bank app
Credit check: No
BBB rating: A-
---
Best for Increasing the Total You Can Borrow: Klover

Klover's tagline is "$100 in between paychecks." However, you can borrow more from Klover through a points system that increases your borrowing limit. Points start to accrue as soon as you sign up, and you can earn more points by completing specific tasks, including:
Scanning receipts from purchases made using the debit card linked to your account
Using the app to monitor spending habits
Watching video ads.
Save $100 in one month
Completing surveys
Referring friends
Estimated APR: N/A
Minimum Credit Score: No
Loan Amount: Up to $100 (though that can be increased by completing certain tasks
Credit check: No
BBB rating: A+
Best if You Need a Larger Personal Loan: SoFi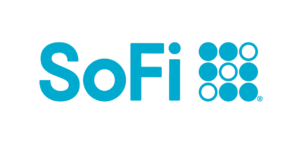 SoFi is not a traditional cash advance app. This online lender is more of a full-service banking operation. But if you have an account, you can withdraw cash using your SoFi debit card at retailers or through SoFi's ATM network, and the interest rate is lower than rates for a credit card cash advance.
Estimated APR: 4.99% to 18.13% with autopay
Minimum Credit Score: minimum credit score of 680 and an annual income of at least $45,000
Loan Amount: Between $5,000 and $100,000
Credit check: SoFi will perform a soft credit pull when you apply for a credit card
BBB rating: A+
Other Options
If none of these work for you, there are still many options, including:
Chime SpotMe
Chime doesn't technically offer cash advances, but if you're already a Chime customer, you already have access to $200. Chime SpotMe offers overdraft protection of up to $200, so if you need to float something for a couple of days until payday, Chime SpotMe will cover it without an overdraft fee. Check out our review of Chime's services to learn more.
READ MORE: Apps that work with Chime
Cash App Borrow
If you're a regular Cash App user and live in a state where Cash App Borrow is available, you can borrow up to $200 — for a small fee.
READ MORE: Step-by-step guide to Cash App Borrow
More Apps
Here are a few of the less-well-known apps:
Pro tip: To use most of these apps, your bank will need to be compatible with Plaid. While most banks are, some of the larger financial institutions (PNC and Capital One, for example) don't work with Plaid. Learn more about what Plaid is and which cash advance apps don't use Plaid.
Apps that Require Your Employer to Participate
Only people whose employers participate can use these financial services. These apps typically aim at employees with an employer-sponsored program letting them withdraw some of their earned wages before payday. These apps for cash loans can reduce employee financial stress, and employers don't have to worry about administration hassles like with usual payroll advances. Often there is no setup or operating costs for employers but check with the employer before moving ahead.
Best Option for Employers: Even Instapay
First off, Even Instapay is only an option for you if your employer participates. Even Instapay allows users to access the money they already earned at work, but before payday. Even tracks employees' time and wages. The Instapay app will tell users how much money they earned so far during the current pay period.
Some of the employers that offer Even Instapay include Walmart, PayPal, Humana and Mattress Firm
Estimated APR: No interest, no APR
Minimum Credit Score: No
Loan Amount: Take out up to 50% of your earnings at that point in the pay period. The number of times you may use Instapay is determined by your employer. Instapay use is limited to make sure your paycheck is large enough to support large expenses like rent or utility bills
Credit check: No
BBB rating: A+
More Apps That Require Employer Participation
Payactiv
Those who choose Payactiv can access earned wages before payday, and users can ask for financial counseling. The app has a platform that serves as a payday loan alternative and lets users pay bills and obtain prescription discounts. PayActiv has a debit card attached to the account to get money fast and with fraud protection. There's no charge if users set up direct deposit to the card, or they can pay a $1/ per day fee when using PayActiv.
Branch
Branch is another employer-side service that benefits the employer as they don't have to use Branch for an employee to access cash advances. Branch checks the hours worked to support a request. If you qualify for an advance, Branch will advance you up to 50% of your upcoming paycheck. After that, Branch debits the advance amount from your next paycheck deposit. An employee can pay an additional fee of $2.99–$4.99 (based on the advance amount) to get the money instantly to an external account.
FlexWage
FlexWage offers reloadable payroll debit cards for employees who are given paper checks. This can be perfect for unbanked employees who can't get direct deposits. There are fees, including $5 for on-demand wage transfer, and using the debit card can result in fees, but FlexWage is cheaper than typical payday loans.
DailyPay
The DailyPay app works like Earnin, and employees build a balance with each hour of work they put in. They can then dip into that balance before payday if they need access to cash. DailyPay deposits the funds into the bank, and then, on payday, the amount already cashed out is removed from the paycheck. DailyPay charges a $1.25 per transfer fee to transfer money from your hours-worked balance into your bank.
How do Cash Advance Apps Work?
Cash advance apps give borrowers paycheck advances or timely access to money they've earned but haven't gotten yet. Helpful for borrowers who might otherwise miss a payment on a bill or find themselves with late or overdraft fees. Most cash advance apps have a borrowing limit between $100 and $500. Like payday loans, they're usually repaid on your next payday.
Since cash advance apps rarely charge interest or other fees, many people consider them a better alternative to other short-term funding options like payday loans.
Pro tip: Don't get confused. There are a lot of lenders that you may see referred to as "cash advance apps." But what they're actually offering is installment loans. They will loan up to $5,000 and charge interest. Some examples include Low Credit Finance, Viva Payday Loans, Big Buck Loans, Heart Paydays and Green Dollar Loans. Make sure you're clear about what you're committing to when you apply. Some of these could potentially worsen your financial situation. The apps listed above have been thoroughly vetted to ensure there are no surprises.
How to Get a Cash or Paycheck Advance
Most paycheck advance apps have only a handful of eligibility requirements. To get a paycheck advance, users usually only need to have the following:
Stable income with regular (weekly, bi-weekly, monthly) paychecks
Checking account with direct deposit set up
Means of verifying they've worked (location services or timesheet)
Paycheck advance apps don't typically check anyone's credit or make them jump through hoops to access their services. Just download the app and follow the instructions. Most should be available on Google Play and the iOS App Store.
Other Alternatives to Help Get Your Debt Under Control
If you regularly turn to cash advances and payday loans to make ends meet, here are a few other financial products and options to ease your money crunch.
Personal loans: Personal loans typically have lower interest rates than credit cards and offer longer loan terms and larger amounts than a cash advance app or traditional payday loan. Your credit union is a good starting point when searching for a loan. There are even personal loan options for people who have bad credit.
Peer-to-peer lending: Peer-to-peer financial services connect borrowers directly to lenders (usually investors), who then loan money to qualified applicants. If you're active on Reddit, there is also a subreddit called r:/borrow, where Redditors loan money to fellow Redditors.
Borrowing from friends and family: We all want to keep our personal finance situation personal, but sometimes a relative or friend has the means to help you through a difficult time. Just get everything in writing and make sure to pay them back as scheduled.
Don't Be Afraid to Ask for Help
Consider contacting a credit counselor if you're struggling with debt and need help getting your finances under control. They're experts in personal money management and can help you get back on your feet. Best of all, their services are free. Contact a local service provider today.
The Bottom Line
When your checking account is low and so is the amount of cash in your wallet, applying for a cash advance loan could help you get what you need before the next paycheck arrives without turning to a payday lender.
But be careful. While these are a better option, you can still get trapped in the debt cycle if you find yourself signing up for multiple cash advances at one time, or borrowing money from one app to pay another.
FAQs
Are There Any Cash Advance Apps That Don't Require Plaid?
Plaid is a service that connects financial apps to banks. Many apps use Plaid, and if your bank doesn't work with Plaid you may have a hard time using the most popular apps. But you still have a few borrowing options.

What Happens If You Can't Repay A Cash Advance App?
Failure to pay a payday advance app back may result in being banned from the app and its services. However, the payday advance app will continue trying to withdraw money from your bank account, which could cause overdraft fees to stack up. Be sure you can repay your payday loan and disconnect your bank account from the app when you no longer use its services.
What if a Payday Advance App Won't Lend Me Enough Money?
Unfortunately, these cash advance apps only offer small-dollar loans. If you need more than the maximum amount offered, you'll need to apply for personal loans or try a credit card cash advance.
Will Using a Cash Advance App Affect My Credit Score?
Like any use of your credit cards, a cash advance can affect your credit score, especially if you aren't careful about how much money you obtain and when you pay it back.
What's the Difference Between a Cash Advance App and a Payday Loan?
A cash advance is a short-term cash loan you take out through your credit card. A payday loan is a short-term loan that typically comes with just a few application requirements and a quick turnaround time.
How Quickly Can I Get a Cash Advance?
Depending on the app and your bank, it can take anywhere from a few minutes to up to five days. Watch out for apps that charge high fees for expedited transfers.