Need a quick loan? Now you can borrow money through Cash App thanks to a new feature called Cash App Borrow. This provides eligible users with speedy loans of up to $200 — for a small fee.
If you are eligible (and Cash App Borrow is available to you), there are a few things you should know — like how it works and what it will cost. Read on to learn more.
Our Top Pick: Albert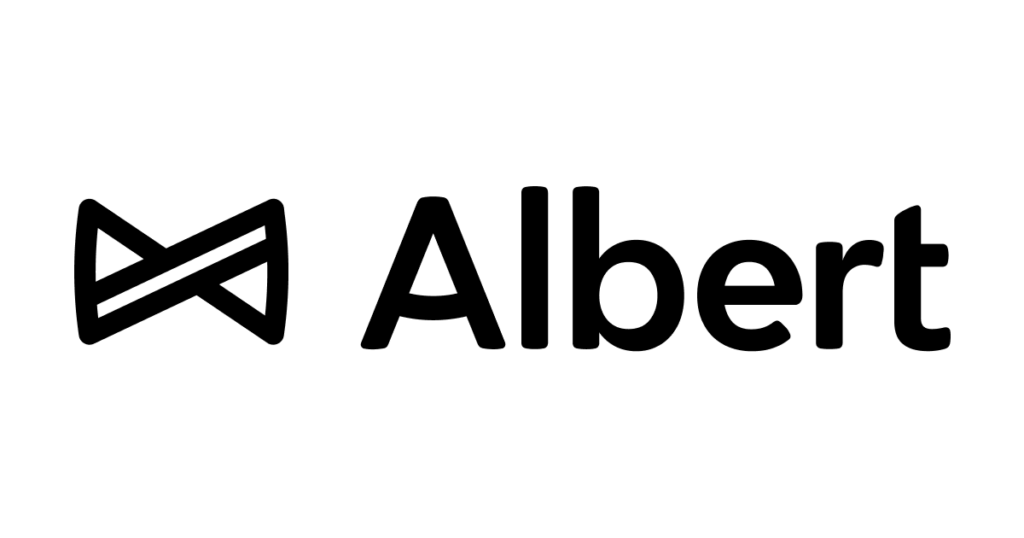 $150 sign-up bonus for new customers
There are no costs to borrow (tips optional)
Albert provides other banking options
Follow These 9 Steps to Borrow Money from Cash App
Borrowing from Cash App is simple:
Open the app
Sign in
Click on the balance tab (You can see your balance in the lower left corner)
Click on "Borrow"
Click "Unlock"
Find out your borrowing limit (Cash App offers loans from $20 to $200)
Choose your repayment option
Review the agreement
Click "Accept"
Once the money is in your account, you can leave it in your Cash App account, or you can transfer it out — either to another person or to a linked bank account. Unfortunately, not everyone will be eligible.
Are You Eligible to Use Cash App Borrow?
The new Cash App loan feature isn't yet available to everyone who uses the app. If you get to step four as listed above and there is no option for "Borrow," that means you don't yet have access to this service.
Why Can't I Borrow Money?
There are a number of reasons that you may not yet be able to borrow money from Cash App. For one thing, the rollout of the loans program is still ongoing. Not all customers have access to it yet. And you must be a verified user. Plus, the Borrow option is also only available — so far — in certain states.
There is no speedy way to "unlock" Cash App Borrow on your account. The borrowing option is only available to verified Cash App users who regularly deposit money into their Cash App accounts. The more you deposit, the more you'll be eligible to borrow. If you're a infrequent Cash App user, you'll have to establish a pattern of regular use to unlock the Borrow feature.
Reasons you may not be eligible
Your account has a negative balance, indicating that you already owe money to Cash App.
You haven't yet become a verified Cash App user
You're using an older version of the app (check for updates)
Cash App has detected suspicious activity on your account
You have already somehow violated Cash App's terms and conditions
$200 is the maximum amount of money you can borrow, and only users who deposit at least $1,000 per month into their accounts are eligible to borrow the maximum.
Pro tip: Even if you meet the eligibility criteria, you should ask yourself whether this loan is something you really need. There are other ways to obtain funding — methods that won't cost you 60% APR, and that have longer repayment periods.
READ MORE: Facing a financial crisis? Here are your best options for emergency loans
The Cash App Borrow Feature is Only Available in the Following States (So Far)
Alabama
California
Georgia
Idaho
Illinois
Indiana
Iowa
Kansas
Michigan
Mississippi
Missouri
Ohio
Tennessee
Texas
Utah
Virginia
Wisconsin
Pro tip: If you can't borrow money through Cash App, check Venmo. They also offer small-dollar cash advances.
How Cash App Borrow Works
Cash App Borrow is a loan product offered by Block (formerly known as Square) through the company's Cash App platform. Loans can range from $20 to $200. Access to this product is still being rolled out — and only to users who meet the company's borrowing criteria — so you may not be able to access this feature just yet.
Cash App Borrow was created to offer customers a short-term solution for small financial emergencies. The loans are capped at $200. If you need more than this or you need a longer repayment period, you'll need to look into other funding options.
Will Cash App Borrow Check My Credit Score?
Cash App will run a credit check when you sign up for their service, even though there's no formal loan application. They do this for a few reasons, including verifying your identity, deciding whether or not you can borrow money from them, etc. Here's what their terms of service say:
a. You authorize Bank and/or Square, Inc. and/or Square Capital on behalf of Bank to obtain your credit reports from one or more credit reporting agencies for any purpose permitted by applicable law, including: (i) to authenticate Your identity; (ii) to make loan decisions; (iii) to service Your loan; (iv) to send You future marketing information; and/or (v) for internal analytics and credit modeling purposes. You understand that initially submitting personal information will not affect Your credit score, however, submitting a loan application or accepting a loan may result in an inquiry on Your credit report that may affect Your credit score.
b. Bank and/or Square Inc. and/or Square Capital on behalf of Bank may report information about Your account to credit bureaus. Late payments, missed payments, or other defaults on Your account may be reflected in Your credit report.
c. If You believe that inaccurate information has been reported about Your loan to a credit bureau or other consumer reporting agency, please send notification to the following address and when You write, please identify the specific information that You believe is incorrect and why You believe it is incorrect.
You can read all of the terms and conditions at cash.app/legal.
READ MORE: Why did my credit score drop?
How Much Does a Loan Through Cash App Borrow Cost?
You'll pay the following fees to borrow money from Cash App.
5% flat fee, due immediately (so you'll pay $10 to borrow $200)
1.25% interest rate charged every week after the grace periods are over
Cash App tells you that you need to pay back your Cash App Borrow money within four weeks. They do, however, offer a one-week grace period. This gives you a total of five weeks to pay back the loan before any interest is charged. If you still have a balance due after those five weeks is up, interest will be charged. That interest fee will be charged to you every week until you have paid off your loan (and all accrued interest charges) in full.
Pro tip: This sounds pretty cheap, but if you do the math, the flat fee alone means you're paying at least a 60% APR. That's high, but it is nowhere near the exorbitant rate charged for payday loans, title loans or by tribal lenders. Those loans can come with rates over 300%, and some of those loans may not even be legal.
Obviously, short-term loans can be very expensive. While the loan offered by Cash App might cost less than payday or title loans, they may also cost more than advances you'd get from apps like Dave or Chime's SpotMe service. If you cannot afford to pay your Cash App loan back in time, you might be better off considering a personal loan or a credit card cash advance.
Other Cash App Features
In addition to letting (some) users borrow money, Cash App also offers the following perks:
Cash App card: A debit card that is connected to your Cash App balance. You can use it anywhere that Visa is accepted. You can also design it yourself.
Direct deposit: Cash App assigns routing and account numbers to users' accounts, which allows them to accept paycheck deposits, tax returns, etc. The company allows users to receive up to $25K per deposit and up to $50K within a 24-hour period.
Immediate access: As soon as a direct deposit is received, that money is available to Cash App users.
ATM access: If you have at least $300 directly deposited into your Cash App account every month, you can use your Cash Card to get money out of any ATM. There is, however, a $2 fee attached to each ATM withdrawal.
Cash boost: A "cash back" service that allows you to save money when you use your Cash Card to pay for purchases at participating coffee shops, restaurants, retail stores, etc.
Cash App's Pros and Cons
Cash App is great for a lot of reasons, particularly when you need to transfer money between friends. It simplifies everyday tasks like splitting restaurant bills or chipping in for a gift for a co-worker without requiring you to have cash on hand.
But it has some downsides, too. The biggest is that, unlike traditional banks, the balance you keep in your Cash App account is not insured by the FDIC. This means that, if something goes wrong during your purchase or someone hacks into your account, there is no guarantee you'll recoup your funds.
Non-FDIC-insured account holders are also at greater risk of being targeted by scam artists. These scam artists will try to sell you goods (that are usually quite expensive) but won't allow you to pay for those goods with anything other than Cash App.
Pro tip: Any time you pay for goods and services through a service like Cash App or Venmo, you're opening yourself up to scams because these services offer limited buyer protections. You have very limited legal recourse if the seller doesn't provide the goods or services you paid for. If you don't know the other party involved, insist on using a service like PayPal's Goods and Services option, which charges a small fee but offers you some protection.
If a seller is reputable, they'll accept payment via a variety of sources: cash, bank transfers, debit cards, PayPal, Venmo, etc. They will want you to make your purchase using an account that has buyer protections. Do not pay for any online purchase using a payment method that does not offer buyer protection. If you aren't sure, don't go through with the deal.
If you think someone is trying to scam you, do not complete your purchase. Cancel the transaction. If you think someone has succeeded in scamming you, report them to the Federal Trade Commission (FTC), the Consumer Financial Protection Bureau (CFPB), your state's attorney general and local law enforcement.
How Does Cash App Work, and Is It Safe?
Cash App is a P2P payment app (use these links to download it for iOS and Android systems) that allows people to transfer money to one another via their mobile devices. It was created by Block (formerly Square) and launched in 2013. Originally it was intended to compete with other P2P platforms like Venmo, PayPal, Zelle, etc. In addition to allowing users to transfer "cash" to each other, Cash App also allows users to buy Bitcoin and file their taxes via its Cash App Taxes service.
Cash App focuses its efforts on communities that are underbanked or even unbanked. It also targets borrowers who have bad credit. More than half of Cash App's users have credit scores under 600.
As far as safety is concerned, here is what the Cash App website says about that:
"Cash App uses cutting-edge encryption and fraud detection technology to make sure your data and money is secure.

Any information you submit is encrypted and sent to our servers securely, regardless of whether you're using a public or private Wi-Fi connection or data service (3G, 4G, or EDGE).

Cash App uses the same fraud detection infrastructure and safety standards that monitor millions of daily Square Point of Sale transactions.

Cash is also PCI Data Security Standard (PCI-DSS) Level 1 compliant. Learn more about security at Square."
Check out this video to learn more about Cash App Borrow.
Other Quick Ways to Borrow Money
Obviously, Cash App isn't the only source you can use when you need funding. Here are some other options that are available to you:
Peer-to-peer apps
Lending Club
Peerform
Prosper
SoFi
Upstart
SoLo
Zirtue
LenMe
READ MORE: What is peer-to-peer lending and the best P2P loans for borrowers with bad credit
If you already have a credit card, or if you have good credit, you can try using a credit card cash advance. Here are some good credit card options:
READ MORE: Using credit cards to consolidate debt
These lenders offer personal loans geared toward borrowers with less-than-perfect credit.
Avant
Upgrade
Discover Personal Loan
First Tech Credit Union Personal Loan
READ MORE: Interested in a personal loan? Here are the 14 best options
Also, consider asking family and friends for help — you can even draw up a contract — or ask a stranger on Reddit to help. Reddit's r:borrow subreddit matches borrowers and lenders willing to spot small loans for a set period of time at a predetermined interest rate.
The Bottom Line
If you need funding fast and are in good standing with Cash App and Block, a Cash App Borrow loan may be a good option. It's more expensive than other cash-advance apps, sure, but it is also much cheaper than payday lenders and title loans. It also has some of the most forgiving repayment terms you'll find.
FAQs
What's the Difference Between Cash App and a Cash Advance App?
Cash App is a stand-alone fintech platform that allows users to send, receive, and store funds. A cash advance app allows you to borrow money online for short periods of time and doesn't charge interest, but might charge a small membership fee. Your credit history will not be a factor with most cash advance apps.
How Old Do You Have to Be to Use Cash App? 
13–17-year-olds can use Cash App with a parent or legal guardian's consent. People 18 and over don't need a co-signer or permission.
What is Cash App Borrow?
Cash App Borrow is a money feature offered by Block (formerly known as Square) via the company's Cash App platform. Loans can range from $20-$200. Access to this product is still being rolled out — and only to users who live in certain states and meet the company's borrowing criteria.