Over 84% of adults in the U.S. have credit cards, and credit card debt continues to rise.
Americans hold an average of 3.84 credit cards with a household debt is $8,942. NewYorkFed.org says the total U.S. consumer debt topped $16.9 trillion in the fourth quarter of 2022.
That's a lot of debt. If you feel overwhelmed and aren't sure what to do next, a debt settlement company can help.
Featured Solution: DebtHammer

Can help with many types of debt, including payday, credit card and personal loans
Extremely transparent process, no shadiness
Friendly and helpful customer support – no judgment
Disclaimer: Credit Summit may be affiliated with some of the companies mentioned in this article. Credit Summit may make money from advertisements or when you contact a company through our platform.
The Best Debt Settlement Companies of 2023
Credit Summit researched more than a dozen debt settlement companies based on customer service, debt relief options, track record and transparency, among other criteria. Here are our picks for the best debt settlement companies.
Best overall: DebtHammer
Best for large amounts of debt: National Debt Relief
Best for experienced service: Alleviate Financial Solutions
Best for widespread availability: DebtBlue
Best for charitable contributions: Global DS Group
Best if you believe your legal rights have been violated: Guardian Litigation Group

DebtHammer's mission focuses on helping borrowers overwhelmed by unsecured debts ranging from payday loans and tribal loans to credit cards and medical bills. DebtHammer can even settle some private student loans.
DebtHammer works with people with serious debt issues and helps them find the best solution for each person's financial situation. To accomplish this, the company offers several tools to help you break free from debt.
DebtHammer places a high priority on listening to clients and understanding their situations. Many companies offer free initial consultations, but most treat them as sales opportunities. DebtHammer states that they do not pressure customers to use any particular strategy.
After reviewing your situation, the DebtHammer representative will offer you a menu of options. You will decide on the course of action you prefer. These options may include debt settlement, debt consolidation, bankruptcy or others. DebtHammer requires a minimum debt of $7,500 for program enrollment, or $1,000 in payday loans. The company charges 25% of the total enrolled debt.
DebtHammer has earned 4.6 out of five stars and an A rating from the Better Business Bureau. The company is quick to address any customer complaints.
DebtHammer is widely recognized for personalized service, positive customer reviews and unique, unduplicated blog content to offer education on all debt relief and settlement aspects.
DebtHammer currently provides solutions only to residents of Alabama, Alaska, Arizona, Arkansas, California, Delaware, Florida, Georgia, Illinois, Kansas, Louisiana, Maine, Massachusetts, Michigan, Montana, Nebraska, New Jersey, New York, North Carolina, North Dakota, Ohio, Oklahoma, Rhode Island, South Carolina, Tennessee, Texas, Virginia, West Virginia and Wyoming. Some service options may not be available in all states.
READ MORE: DebtHammer review
---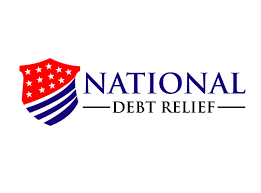 National Debt Relief works with consumers with at least $7,500 and up to $100,000 in unsecured debt from credit cards, personal loans and lines of credit, medical bills, business debts, and private student loan debts. According to the company, they are a debt settlement company that reduces your enrolled debt by 30% net after its fees. The company says customers complete their debt settlement program within two to four years.
Their fees vary between 15% to 25% of your total enrolled debt, depending on the amount you owe and your state. The company is a member of the International Association of Professional Debt Arbitrators (IAPDA.) It's worth noting that there are quite a few complaints about National Debt Relief, although they're still one of the biggest names in the debt settlement industry.
National is not available in these states: Connecticut, Georgia, Kansas, Maine, New Hampshire, Oregon, South Carolina, Vermont, and West Virginia.
READ MORE: National Debt Relief review
---

Alleviate Financial Solutions provides various debt relief services, but the primary goal is to get people out of debt effectively. With over a decade of professional consumer debt relief experience, they have the experience to help make the debt settlement process stress-free. They also offer loan options and client protection in case you end up facing a lawsuit.
They've earned 4.74 out of five stars and an A+ rating from the Better Business Bureau.
The company requires $7,500 in unsecured debt in order to enroll in a program.
Alleviate operates in the following states: Alaska, Alabama, Arkansas, Arizona, California,
Colorado, Delaware, District of Columbia, Florida Georgia, Illinois, Indiana, Kansas, Kentucky, Louisiana, Maine, Massachusetts, Maryland, Michigan, Minnesota, Mississippi, Missouri, Montana, Nevada, New Hampshire, New Jersey, North Carolina, North Dakota, Nebraska, New Mexico, New York, Ohio, Oklahoma, Pennsylvania, Rhode Island, South Carolina, South Dakota, Tennessee, Texas, Virginia, West Virginia and Wyoming. Some service options may not be available in all states.
---
Best for Widespread Availability: DebtBlue
More than 8,000 customers have successfully settled more than $130,000,000 in debt with DebtBlue. The company offers a variety of debt relief options, debt settlement, consolidation and bankruptcy. The company says that clients enrolled in its debt resolution programs can save up to 30% including fees if they complete the program.
The minimum debt settled is $7,500.
DebtBlue promises custom debt resolution plans designed around your unique needs.
The company charges no upfront fees, but charges between 15% to 25% of your enrolled debt, depending on the state in which you live.
DebtBlue has earned 4.55 out of five stars and an A- rating from the BBB and it is a member of the International Association of Professional Debt Arbitrators (IAPDA.)
DebtBlue is unavailable to residents of the following states: Maine, Minnesota, New Hampshire, North Dakota, Oregon, Rhode Island, Vermont, West Virginia and Wyoming.
---

Best for Charitable Contributions: Global DS Group
Global DS Group is a payday loan settlement company. Unlike most of the other debt settlement companies, it does not offer debt consolidation. However, it offers a free consultation to help determine whether debt settlement will work for you.
Global DS doesn't provide many specifics about the program on its website, but a comment from the company on left on its BBB page indicates that it charged the customer "less than 15%." However, that customer did not complete the program, so it's unclear how much the total fees would have been. The company has no reviews on BBB and a C+ rating.
Global DS stands out because it donates a percentage of its revenue to a different charity each month, though the company doesn't say what that percentage is.
Global DS does not operate in the following states: California, Colorado, Connecticut, Georgia, Illinois, Kansas, Minnesota, Montana, Oregon, South Carolina, Vermont, Washington, West Virginia, Wisconsin and Wyoming.
---

Best If You Believe Your Legal Rights Have Been Violated: Guardian Litigation Group
Unlike the other companies that made the list, Guardian Litigation Group is a law firm that offers debt settlement along with other legal services. This is a good choice if you believe that debt collectors have violated your rights under the Fair Debt Collection Practices Act. The company can also advise you on whether bankruptcy is a viable option for you. In addition to debt resolution services, the firm handles collection defense, creditor harassment, Fair Credit Reporting Act violations or if you need tax debt relief.
Unlike other companies, Guardian provides a list of creditors with whom the firm has recently settled debts. The list includes Chase, Synchrony, Capital One, Discover, Citibank and American Express, among others.
Guardian Litigation doesn't disclose many details, including fees, and attempts to collect that information were rebuffed. However, a review on the firm's BBB page – where the company gets 3.83 out of five stars and an A+ rating – indicates that it was charging one customer 27% of the enrolled debt.
Service is available in the following states: Colorado, Delaware, Georgia, Illinois, Kansas, Louisiana, Maine, Minnesota, Montana, Nevada, New Hampshire, New Jersey, North Dakota, Ohio, Pennsylvania, Rhode Island, South Carolina, Tennessee, Virginia, West Virginia and Wyoming.
READ MORE: How much does a debt settlement lawyer cost?
Other Debt Settlement Companies
Other legitimate debt settlement services include:
Pacific Debt Relief
Citizens Debt Relief
What to Look For in a Debt Settlement Program
Track record of success
Great customer service
Willing to review different debt settlement services and options
Length of time in business
Fees
Training
Industry accreditation
READ MORE: How to choose a debt settlement company
Red Flags
Fraud and deception are prevalent in the debt settlement industry, but you can protect yourself by knowing the warning signs. There are three primary signs of a debt collection scam.
1. They Demand Fees Upfront
This is the most obvious red flag.
The Federal Trade Commission (FTC) prohibits advance fee charges from debt settlement companies. The rule states that debt settlement companies are prohibited from charging fees "before settling or reducing a customer's credit card or other unsecured debt."
This means you shouldn't be required to pay set-up or administrative fees for your program. If a company charges these fees, it must offer a money-back guarantee.
READ MORE: Debt settlement fees
2. They Contact You By Robocall
If you receive an unsolicited call, there's a good chance it could be from a scammer. Most legitimate debt settlement companies don't cold-call people.
3. They Guarantee Settlements or Make Specific Promises
Creditors are not obligated to settle, and though a debt settlement company will usually have a good idea about which creditors are willing to negotiate, no results are guaranteed. If someone promises a guaranteed settlement or that you'll achieve a specific credit score, that company is questionable at best.
Other Warning Signs
Watch out for companies that:
Cite vague "government programs"
Make too many promises
Offer enrollment without a consultation
Don't explain potential consequences
How Does Debt Settlement Work?
Debt settlement companies will reach an agreement with your creditors and set up a payment plan. Providers will require you to set aside a specific monthly amount in a savings account until you accumulate enough savings to begin settlement negotiations.
Some settlements are paid in lump sums, but most are paid over a fixed term.
After a deal is reached, debt payments will be made by the debt settlement company using money from your savings account.
Finding a debt settlement company can be intimidating because you have to trust the company you choose with some of your most personal financial data.
Pro tip: Many scammers are trying to trick you into giving them your money. Don't be fooled. Check out the company's website and look for companies with no upfront fees and a proven track record of success.
READ MORE: Is debt settlement the cheapest way out of debt?
Pros of Debt Settlement
It could be the cheapest option
You'll pay less than the total amount of debt you currently have
When you're finished, the settlement will reset your financial situation
It could keep you out of court and prevent lenders from attempting wage garnishment
You can avoid a bankruptcy filing, which will hurt your credit for ten years
Once your debts are settled, you won't have to deal with debt collectors
Debt repayment will be simplified because you won't be juggling monthly bills and repayments
Cons of Debt Settlement
Mounting interest and late fees when you stop making minimum monthly payments
There are no guarantees your creditors will settle your debts
Your credit report and credit score will take an initial hit because you'll need to stop making debt payments.
Your credit card accounts will be closed.
Minimum debt requirements: With many companies, you won't be eligible to enroll unless you have $7,500 or more in existing debt.
READ MORE: Debt settlement pros and cons
Types of Debts That Are Eligible for Settlement
Most unsecured debts are eligible for debt settlement. This includes credit card bills, medical bills, most personal loans and many private student loans. There are a few unsecured debts that can't be settled. These include child support, alimony or back taxes. Secured debts, which include mortgages and car loans, are not eligible for debt settlement.
READ MORE: Debt settlement qualifications
How Much Does Debt Settlement Cost?
The total cost of a debt settlement plan will depend on the state where you live, but all of the companies recommended above charge fees between 15% and 27% of the total debt settled. This means a client who enrolls $20,000 in debt can expect to pay between $3,000 and $5,400 in fees throughout the program. According to the American Fair Credit Council (AFCC), the average customer will see savings of 30% on the original debt, including fees. So on that same $20,000 debt, the savings would average around $6,000.
READ MORE: Debt settlement fees
What Percentage of Credit Card Debt Can be Settled?
The Center for Responsible Lending says that, on average, debts are settled at 48% of the outstanding balance. The report also says that balances could increase up to 20% due to fees from the credit card company during settlement negotiations. And most debt settlement companies will charge a percentage of the settled debt.
What if My Credit Card Company Refuses to Settle?
Regardless of what some debt settlement companies might tell you, creditors are not legally obligated to negotiate the outstanding balance on credit cards or other loans. But they usually will because with a settlement, they'll recover more funds than they'd get through other collection methods, including a collections agency, or if you mention bankruptcy.
Companies that have agreed to settle debts include American Express, Bank of America, Barclays, Capital One, Citibank, GE Capital, HSBC, OneMain Financial, Sears, The Home Depot, USAA, US Bank, Wells Fargo and more.
Credit Card Debt Settlement and Your Taxes
The IRS could consider the settlement amount taxable income, and you may have to pay them for your forgiven debts. However, exceptions are made for people who show financial hardship.
READ MORE: Is it better to settle a debt or pay in full?
What Happens If I Default on My Credit Card Debt?
The creditor will turn over your debt to a debt collector or collection agency, and you'll start to get harassing phone calls. Debt collection is regulated, and you have rights through the Federal Trade Commission (FTC) through the Fair Debt Collection Practices Act.
READ MORE: Debt settlement's impact on your credit score
Will I Go to Jail If I Don't Pay My Credit Card Debt?
No. But you could go to jail for other reasons, like missing a court date. The credit card issuer could also take you to court, and a judge could garnish your wages.
READ MORE: Can you go to jail for not repaying a loan?
Other Credit Card Debt Relief Options
READ MORE: Debt settlement vs. debt consolidation
The Bottom Line
Debt settlement won't be the right option for everyone. There will be various factors to consider, including how much debt you currently have and how willing you are to withstand some temporary damage to your credit score.
However, if you can hold out through the negotiation process, you could end up debt-free after repaying a fraction of what you currently owe.
FAQs
What is the Difference Between Secured Debt and Unsecured Debt?
While secured debt uses the property as collateral to support the loan, unsecured debt has no collateral attached to it. Common types of unsecured debt are credit cards, medical bills, personal loans, and some student loans. Secured debts are mortgages and auto loans.


How Does Debt Settlement Compare to a Debt Management Plan?
Debt settlement companies are typically for-profit and ask you to stop making payments to your creditors while they negotiate to lower the total outstanding balance you owe. The company will charge you 15%-27% of the amount settled. Typically, you will owe 50% to 80% of the balance. While you stop making payments, you will begin to receive collection calls, and the late payments will be reported to the three major credit bureaus and will remain on your credit report for seven years. Your credit will be damaged and could also have some tax implications with the IRS because the forgiven debt is reported as income.

Nonprofit credit counseling agencies are usually nonprofit agencies that offer financial education programs and debt management plans. They will negotiate with your creditors to get you a lower interest rate and fees or lower monthly payments. You still pay off the principal amount, so your credit score is not impacted as it would be with debt settlement. Credit counselors will also help you improve your money management skills and develop a workable budget. You'll also pay a monthly fee for plan administration.

READ MORE: Debt settlement vs. debt management
How Can I Tell Whether a Debt Settlement Company is Legitimate?
Unfortunately, the debt settlement industry is filled with scammers. The most obvious sign of a debt relief scam is if the person/company offers to help eliminate your debt but demands an upfront fee before it will help you.

The company is untrustworthy if you receive a robocall from the company saying they can wipe out most of your debt and will try to get all your personal information during the initial call.

Other red flags include companies that encourage you to cease all contact with your creditors or you're unable to find information about the company and its services. In addition, don't work with any company that refuses to send you information about its services until you provide financial information, such as credit card account numbers and balances.