Payday loans should always be your last resort. They're shockingly expensive, often bordering on predatory, and tend to trap people in a cycle of debt. Before considering using one, explore all the other options available.
These are the five best online payday loans for borrowers with no other options who simply must take out a payday loan.
Who are the Best Online Payday Lenders?
Here are our top picks for fast cash if you're in a money pinch:
1. RISE Credit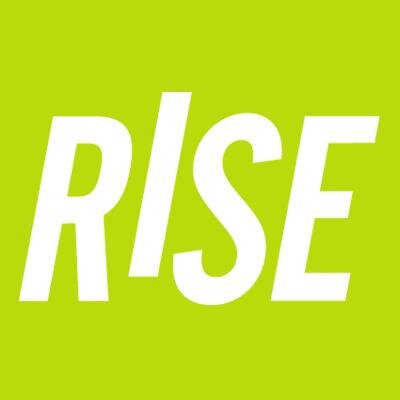 Their amounts vary based on the state you live in, and returning customers can be eligible for an increased loan amount depending on their payment history and affordability of the loan amount.
Stats
Estimated annual percentage rate: 50% – 299% (based on state and credit and other factors)
Estimated repayment terms: 4 to 26 months depending on residency state
Estimated principal balances: $500 to $5,000
Trustpilot review score: 4.6 / 5 out of 3697 reviews
Overview
There's no getting around that payday loans are an expensive way to borrow money. The specific interest rates and fees will fluctuate, but it's always higher than other forms of borrowing.
But even the most excessive payday loan rate won't be nearly as expensive as doing business with an outright predatory lender. That's why the most important criteria when considering a payday lender and their relative trustworthiness.
RISE Credit has been around since 2016, so they have enough history to show their character. Their Trustpilot profile is exceptional for a payday lender, and their openness on their website is a refreshing change of pace from those who hide their fees in the disclaimer.
As for the loans themselves, they're more flexible than typical payday loans. Installment loans are easier to keep up with, and their rates are competitive with other payday lenders in certain states.
Pros
Relatively trustworthy and communicative for a payday lender
Competitive rates among other payday lenders, which may improve with repeated use
Installment loans are easier to keep up with than payday loans
No prepayment penalty or origination fee
Offers payment extension options
You'll make monthly payments instead of repaying the entire loan amount from your next paycheck.
Offer a seven-day payment extension for those times when you need a few extra days to make your payment.
You have five business days from the date you signed your loan agreement to change your mind if you decide that the loan isn't right for you.
They pull a pre-screening soft inquiry on your credit report and don't affect your FICO score.
Cons
You may need to undergo a hard inquiry, which can impact credit scores
It might be harder to qualify for a loan offer since it's an installment loan rather than a payday loan and the application process is a bit more detailed.
You must wait 1-10 days (depending on the payment method) after paying off your previous loan before you can reapply.
Not available in many states
Not available to military customers
The lender reports your account and payment history to Experian and TransUnion monthly. They may also report to several specialty credit bureaus such as Clarity and Teletrack. Any late payments will affect your credit score.
2. Check Into Cash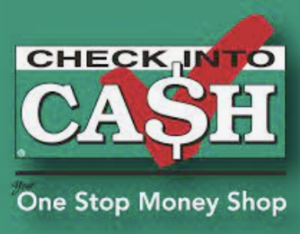 A one-stop money shop for payday loans, in-store cash advances, check cashing, money transfers, installment loans, title loans, and a flexible line of credit.
Stats
Estimated annual percentage rate: Could go as high as 1,000%
Estimated repayment terms: 15 days to a few months
Estimated principal payday loan balances: $255 to $1,500 depending on the state. But other loans can be as high as $25,000.
Trustpilot review score: 4.5 / 5 based on 900+ reviews
Overview
Check Into Cash calls itself the "pioneer of the short-term loan industry." It has a decent reputation – for a payday loan provider. Their Trustpilot profile is respectable for a company charging such high-interest rates.
They have one of the most diverse lists of credit offerings among online payday lenders, including payday loans, installment loans, and lines of credit. Their flexible options allow borrowers to get whatever they need, though it's for a steep price.
Their loans are available online in 22 states, and their rates generally keep within the averages in each of them.
Check Into Cash loans are available in: Alabama, Alaska, California, Delaware, Florida, Hawaii, Idaho, Illinois, Indiana, Kansas, Louisiana, Mississippi, Missouri, Nevada, Oklahoma, Oregon, Tennessee, Texas, Utah, Washington, Wisconsin, and Wyoming.
Pros
A flexible and diverse list of loan structures and sizes
Reasonably respectable reputation and treatment of customers
Available in person as well as online in many states
They can turn your gift cards into cash
Great customer support
Cons
Rates are typical of the expensive industry 400%-1000%. Confirm your state's APR.
May debit borrower's bank account directly on payday, potentially triggering an overdraft.
Not available in all 50 states
Check Into Cash doesn't charge interest on its payday loans. However, they charge a flat fee between $10 to $30 per $100 borrowed.
Late fees are $25-$30
If you are more than 15 days late, you will be charged a late fee of around 5% of the loan amount.
3. Speedy Cash / Rapid Cash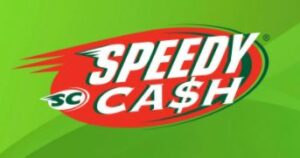 Speedy Cash operates as a Registered Credit Access Business (CAB) in Texas.
Stats
Estimated annual percentage rate: 185% to 729% all terms and rates vary by state
Estimated repayment terms: Two to 18 weeks
Estimated principal balances: $50 to $26,000
Trustpilot review score: 4.5 / 5 out of 8,700 reviews
Overview
After 24 years, Speedy Cash (or Rapid Cash, if you live in Nevada, Oregon or Washington) is a well-established player in the payday loan industry. There are benefits to borrowing from such a long-lasting business, including a reasonable confidence level that they'll do what they promise and access to well-built systems.
They have installment loans up to $5,000, payday loans up to $2,500, lines of credit, and title loans up to $25,000 that are only available in-store.
Speedy Cash's loans aren't anything special one way or another. They offer traditional and installment payday loans. The terms and rates for both options strictly follow the rules for each respective state.
Pros
Well-established and long-standing business since 1997
Typical rates and terms for the payday loan industry, no hidden fees
Cons
No extensions for people who can't pay
Allows rollovers, which can be dangerous to some borrowers

4. CashUSA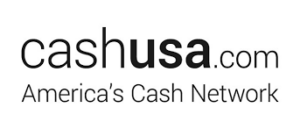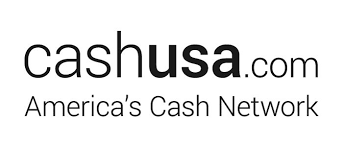 CashUSA is not a traditional payday lender. The company offers a free service that connects traditional lenders, peer-to-peer lending networks, and other loan options. They offer personal and installment loans across the United States to all credit types through their network of lenders. While CashUSA is not an actual lender, they provide the platform for its lenders and customers to get the best deals. This is a good option if you need a larger amount of money — to cover a medical bill, for example — and it's unlikely that you can ever repay the full amount on your next payday.
Stats
Estimated annual percentage rate of their providers: 5.99% to 35.99%
Estimated repayment terms: 90 days to 72 months; varies by state and lender
Estimated principal balances: $500 to $10,000
Trustpilot rating: 2.5/5 stars out of 5 reviews
Overview
Lenders in the CashUSA network will view your completed online form, and you may receive a loan offer from a lender based on the information you provided.
Pros
If no lender offers you a loan on your first try, you are more than welcome to submit another request to see if a different lender can provide you with a loan.
Easy to use, all online process
High level of security
Can have multiple competing offers
Personal loan specialists
They have a robust platform for peer-to-peer borrowing and access to tribal loans.
Borrowers can qualify despite poor credit scores.
Cons
Each lender dictates its interest rate, and CashUSA cannot influence its decision.
Some of the lenders they work with are tribal lenders, some of the most predatory in the industry. Be sure to research any lender before you commit to a loan.
No mobile app
No direct loan
Limited loan amount no co-funding options
Origination, late payment, and NSF fees all vary by the lender.
5. Check'n Go

Check 'n Go, a direct lender founded in 1994 and based in Cincinnati, OH. Check 'n Go Payday Loans is available in 18 states across the USA.
Stats
Estimated annual percentage rate: 456.25% to 1520.83%
Estimated repayment terms: Maximum of 31 days
Estimated principal balances: $100 to $865
Consumeraffairs.com review score: 1.4 / 5 out of 200 reviews
Overview
Last and probably least for this list, there is Check'n Go. They're another long-lived payday lender, dating back to 1994. Similar to Speedy Cash, though slightly less reputable online, they're well versed in providing payday loans to cash-strapped borrowers.
High costs define payday lenders, making it tough to find one who stands out for the right reasons. The industry's rates, terms, and loan products are also pretty average. Average terms with a reasonable assurance that there won't be a scam is about as good as it gets.
Pros
Reasonably well-respected and long-lived business since 1994
Within average loan rates and terms for the industry
There are no credit checks with the three national credit reporting agencies, but they may look at other databases to check your payment history.
They will consider borrowers regardless of their employment status if they can prove their ability to repay their obligations
Cons
Limited access online in many states
Loan fee of $25 to $137.07 Calculated APR is 456.25% to 1520.83%
Fund the loan within three business days
Meager loan amounts
Available in only 18 states
How do Online Payday Loans Work?
These are short-term, high-interest loans for small loan amounts, usually around $500, that help cover immediate, emergency cash needs until your next paycheck. Sometimes also called cash advance loans, the average interest rate on these loans is about 391% for a 14-day loan. The lender doesn't often check your credit report, so you don't need good credit to qualify, but they verify your income and banking information.
These loans are an easy source of quick cash — simple, fast, and convenient to obtain. All you need is to be a minimum of 18 years old, have a valid ID, proof of income, and an active checking account. Most are available now through a simple online application process. Loan approval is quick and easy, and you can have your funds deposited into your accounts as quickly as the next business day.
Although payday loans are marketed as a quick solution to a financial fix, in the end, long-term debt is more typical of the borrower's experience. It is estimated that the average borrower rolls over this debt nine times. With each new loan rollover, borrowers can't repay the lender or have enough money left until the next payday arrives. Payday loans are a debt trap by design and lead to an avalanche of other financial consequences such as increased overdraft fees, property repossessions, and even bankruptcy. In fact, more than 90% of Americans end up regretting their original payday loan. This is why this type of predatory lending is Illegal in 17 states and the District of Columbia.
READ MORE: Payday loans vs installment loans — what's the difference?
Should You Get an Online Payday Loan?
Most likely, no. You should consider these types of loans only as an absolute last resort. Payday loans can be hazardous because of very high-interest rates and fees. They are the most expensive form of borrowing. They're often not just twice as expensive as a credit card or personal loan, but ten times as expensive. Many people have difficulty paying them off and get stuck in an ongoing cycle of debt.
Due to this type of predatory lending, many state laws prohibit payday lending.
Some lenders, especially tribal lenders, ignore the federal limitations set on interest rates or lending limits. They're not known for their transparency. Tribal loans can charge any interest rate, provide loans with balances higher than state minimums, and even break the terms of their loan agreements with no federal ramifications because of their tribal immunity.
If you need a quick loan, there are plenty of other options to consider that are just as fast, far more affordable and are basically hassle-free.
Payday loans can occasionally be helpful when you need emergency cash and are entirely sure you can repay it before or by the time you receive your next paycheck. It's an acceptable remedy if you're expecting a money transfer and need a financial Band-Aid for an extra couple of days to cover an unexpected expense in a true financial emergency.
5 Essential Factors When Choosing an Online Lender
Do your research on the front end of several lenders. You must ensure that your lender is trustworthy before handing over personal information like a Social Security number or phone number. Don't fill out any loan request or sign any loan agreement until you've thoroughly vetted your chosen lender.
1. Online Application Form
The process is straightforward to apply, meaning you will pay triple-digit interest rates. Eligibility is simple. All you need to fill out the 5-minute application form is your name, date of birth, Social Security number, checking account number, and requested loan amount. And you will need to be at least 18 years old and be currently employed.
Some lenders will consider borrowers regardless of their employment status if they can prove their ability to repay their obligations.
2. Lender License
You will want to check if your payday lender is licensed in your state. If they are licensed in your state, make sure to double-check with the issuing governing body that their business license is legitimate. It marks the businesses' authenticity and minimizes your risk for fraud.
Since tribal lenders are not federally regulated and are self-regulating, they can sometimes have questionable licenses. And licensing practices.
3. Online Reputation
Read online reviews. Find a different lender if you see many warnings about predatory loans, unfair loan terms, or poor customer service. The social proof in reviews and star ratings helps you shortcut your research and make decisions faster and more confident.
4. Annual Percentage Rate (APR)
Another essential trait to consider is the lender's typical annual percentage rate (APR) or the cost of money. There's no such thing as a cheap payday lender. It's an oxymoron, but some gouge you less than others.
Knowing just the monthly payment amount or the interest rate isn't enough. Even more important than knowing the interest rate is learning the APR — the total cost you pay for credit as a yearly interest rate. Knowing the APR makes it easier to compare "apples to apples" when considering loan offers.
Give lenders as little money as possible. Save every dollar you can, especially if you're desperate enough to take out a payday loan.
5. Loan Repayment Terms
Loan repayment terms mean how long you will have to repay what you borrowed or the life of the loan. For a 30-year mortgage, your payments are spread out over 30 years.
You will want to consider what your monthly payments will be and how long the life of the loan is. The longer the life of the loan, the smaller the payments will be but it will have accrued much more interest over the life of the loan.
Taking note of due dates is essential not to get slapped with late fees and possible harm to your credit rating.
READ MORE: Step-by-step guide to payday loan consolidation
What Happens If I Can't Repay My Payday Loans?
If you cannot pay your payday loan, try to find other solutions first, like borrowing from friends or family, getting a side hustle, or selling or pawning items you no longer need or want. Because once you are given to a third-party debt collector, you will be met by aggressive, harassing phone calls.
To stop this harassing behavior, go to the Consumer Financial Protection Bureau (CFPB) and Federal Trade Commission (FTC) sites to learn about your rights and steps to limit how debt collectors can contact you or threaten you.
No matter what they try to tell you, you can't go to jail for failing to repay a payday loan. You could, however, end up in court.
READ MORE: How to avoid a payday loan
Alternatives to Payday Loans
There are many types of loans and borrowing options to explore and exhaust before resorting to a payday loan. Below are some recommendations.
Cash Advance Apps
Cash advance apps — also sometimes called payday advance apps or paycheck advance apps — are probably the best alternative to payday loans. These apps allow you to tap into earnings already worked for earlier than the actual payday. They are a digital equivalent of a payday loan provider, except they don't charge interest or upfront fees. They can give you access to your payday funds two days before payday and often just has a small subscription fee or work on tips. Your credit history won't matter because most don't run a credit check.
Best of all, there are no annoying, threatening phone calls to contend with because what you owe is automatically deducted from your account at the next pay period.
READ MORE: Best paycheck advance apps
Payday Alternative Loans
People typically think of banks and online lenders when needing to borrow some money. Make sure to include credit unions in your search when you shop around. Credit unions offer unique products, including Payday Alternative Loans, and offer some of the most competitive loan rates. Most will require you to join or need you to be a member for at least six months and open an account. You can open an account for as little as $5 and a nominal membership fee.
READ MORE: What is a payday alternative loan?
Chime
The Chime cash advance app allows borrowers paycheck advances, up to two days earlier with direct deposit, access to monies already earned before payday. Chime is a cash advance app with many benefits, handles your other financial needs, offers checking accounts, debit card, and ATM access, and can also get fast cash advances through SpotMe. If you bank through Chime but aren't eligible for SpotMe, there are a few cash advance apps that work seamlessly with Chime.
READ MORE: Chime review
Installment Loans
An installment or personal loan (sometimes called bad credit loans or cash loans) allows you to borrow a predetermined amount of money, a lump sum, and repay in installments typically each month. These loans have much lower interest rates compared to payday loans. Most credit unions will offer personal loans with interest rates that are comparable to credit cards but significantly lower than the interest rate you'd pay a payday lender.
READ MORE: Installment loans for bad credit
Credit Cards
Credit card cash advances have the convenience of going to an ATM and withdrawing cash to cover a shortfall. You will pay credit card fees and higher interest rates than your purchase APR, but it won't come close to the interest rate a payday loan charges you.
READ MORE: Best balance transfer credit cards
Peer-to-Peer Lending
Peer-to-peer lending is an alternative to traditional financing and a better avenue to explore than payday loans. Instead of the borrower going to a bank to take out a loan, they use services that connect them to people like you. In a peer-to-peer loan, the borrower will repay the money, plus interest, but no shares are involved in the deal, unlike in crowdfunding. Some peer-to-peer investors are even willing to loan money to borrowers with bad credit scores.
READ MORE: Best peer-to-peer loans for bad credit
Credit Counseling
Get onto a debt management plan with a nonprofit credit counselor. These credit counseling agencies get you back on the road to a financially stable, debt-free life. Your dedicated credit counselor can also help you determine if entering into a debt management plan (DMP) is appropriate and, if not, lay out all your available options.
READ MORE: Complete guide to credit counseling
Taking On a Side Gig or Asking for Overtime Work
The gig economy was worth almost $350 billion in 2020. There are many opportunities to earn extra cash to avoid taking out a payday loan. Use your skills to parlay your talents using Fiverr or Upwork, be a dog walker or dog sitter, or drive for Uber or Lyft; your opportunities are limitless.
READ MORE: 25 ways to earn quick cash
Unsecured Loans
An unsecured loan doesn't require any collateral. In most of these personal loans, individuals are eligible for a loan amount up to 30 times their monthly income. Rates will be higher than secured loans like a mortgage but will pale compared to the sky-high payday lender interest rates.
READ MORE: Here are the best personal loans
What to Know Before Taking an Online Payday Loan
Payday loans can be helpful during a financial crunch. But experts suggest reading the fine print, and despite it being an option, it should be your last option.
You will want to know the borrowing terms, fees involved, repayment terms and amounts, and the lender APR. Since these are generally small loans, you may even want to check human resources or ask your employer for an advance.
Payday Lenders to Avoid
Payday loans are bad enough. But unbelievably, there are a lot who are worse than the worst.
Tribal Payday Lenders
State or federal lending laws do not govern the tribal lenders. They have complete autonomy on tribal land to do as they please. Tribal lenders can engage in shady nontransparent lending practices and charge any interest rate, terms, or fees they want. Because they are not regulated by any laws except their own, making them a dangerous lending operation to deal with. You are at their mercy.
READ MORE: What is a tribal lender and lenders to avoid
Known Lawbreakers
LendUp was one such company. They were an online direct lender that offered payday loans, installment loans, and credit cards to consumers with less than desirable credit scores. They were shut down due to illegal operations.
Disreputable or Unknown Parties
Payday loan lenders are evil and have earned a bad reputation as money-draining traps that leave low-income borrowers stuck in a cycle of debt that they're unlikely to ever escape from. So, do your due diligence and research the company's reputation online, so you don't become a victim of payday loan scam artists and cheaters.
The Bottom Line
Payday loans are designed to trap you in a cycle of debt. When an emergency hits and you have poor credit and no savings, it may seem like you have no other choice, but you do.
Exhaust all other options before succumbing to a payday loan and ending in the payday loan death trap.
FAQs
What's the Difference Between a Payday Loan and a Title Loan?
Both have usurious interest rates and short-term loans. But payday loans are unsecured loans meant to be paid back in about two weeks or your next paycheck. Title loans are secured debt where the title of your car is used as collateral. The amount you can borrow is based on the vehicle's value, and the repayment term may be 15 or 30 days. Title loans typically offer lower interest rates than payday loans but are still crushingly high.
What is the California Deferred Deposit Transaction Law?
The California Deferred Deposit Transaction Law delays a personal check deposit until a specific date. For instance, when someone gives you a post-dated check to be deposited on a particular date. The consumer's check cannot exceed $300, and the lender cannot charge a fee that is higher than 15% of the check amount.
What is a Direct Lender Network, and How Does It Affect Payday Lending?
Payday loan direct lenders are lenders lender with no third party. The lender takes charge of the loan application process, funding and distributing the loan, and being responsible for the collection.
A direct lender has a quicker application process and gets you the funds you need fast because of efficient application experience and faster decisions. All their verdicts are managed in-house, so your sensitive information is safer than being passed around among multiple lenders and not selling your information. These types of lenders don't conduct credit checks.
What Happened to LendUp?
According to Reuters, the Consumer Financial Protection Bureau's Director Rohit Chopra said, "We are shuttering the lending operations of this fintech for repeatedly lying and illegally cheating its customers." A LendUp representative expects to complete a winddown of its operations in early 2022.

How Can I Check My Credit Score?
You're entitled to one free copy of your credit report every 12 months from each nationwide credit reporting company. Order online from annualcreditreport.com, the only official website for free credit reports, or call 1-877-322-8228.