Debt consolidation rolls all of your loans into a single, more manageable plan — but it's not a silver bullet.
How much unsecured debt do you currently have?
(An approximate answer is fine - do not include loans for cars and mortgages)
Do you have payday loan debt?
Great news – you may qualify for debt relief!
Complete this form for immediate access to your free savings estimate.
Relief available for many debt types

Set your monthly & total savings

Take control of your financial future
By submitting this form, I agree to be contacted by Credit Summit and / or it's partners via email, phone and SMS, including by automated dialers or by automatic voicemail. I agree to be contacted even if I am on the do not call list. I also agree to DebtHammer's terms of service.
Loading Results...
Please wait while we process your request.
You're on the way to a debt-free life.
Please schedule an appointment so we can schedule some time to walk you through your various debt relief options"
Disclaimer: Credit Summit may be affiliated with some of the companies mentioned in this article. Credit Summit may make money from advertisements, or when you contact a company through our platform.
Key Points
Debt consolidation is ideal if you have good to excellent credit and qualify for the lowest rates
If you're struggling to make minimum payments on your debts each month, it's time to take action
If you have poor credit, debt settlement may be a better option
Debt consolidation is only effective if you qualify for a new loan with a lower interest rate
By consolidating debts, you may end up paying more over the life of the loan
Here are the 12 Top Debt Consolidation Lenders & Companies [Updated 2023]
There are a lot of debt consolidation loans available, and narrowing down which ones are best for you can be overwhelming. Here are the seven best loans and companies.
1. Best If You Have Over $10,000 in Debt: DebtHammer

If you have more than $10,000 in credit card bills and other types of unsecured loans, DebtHammer may be your best option for debt relief.
DebtHammer offers a free consultation, and there's no obligation to sign up.
DebtHammer is not a lender. Instead, it's a loan broker that will pass your application on to lenders in its network. DebtHammer will check more than 30 personal loan options to see whether debt consolidation is your best option. Only a soft credit pull is required to get these options, so your credit score won't take a hit.
They also develop debt resolution plans that could lead to a debt consolidation loan. Debt resolution means an expert negotiator will work with your creditors to reduce the amount you owe. This can get you out of debt in a shorter amount of time.
DebtHammer's team of experts will help you compare your options to determine which customized strategy works best for your financial situation.
There is no minimum credit score required for eligibility. DebtHammer will work with borrowers with no credit history.
The company doesn't operate in every state, so clarify that they operate in your state.
DebtHammer's blog and social media pages also offer an array of tips ranging from how to start a savings plan, the best personal finance blogs to check out and how to rebuild your credit score.
DebtHammer's personalized service has won rave reviews online, including this review posted on the Better Business Bureau site: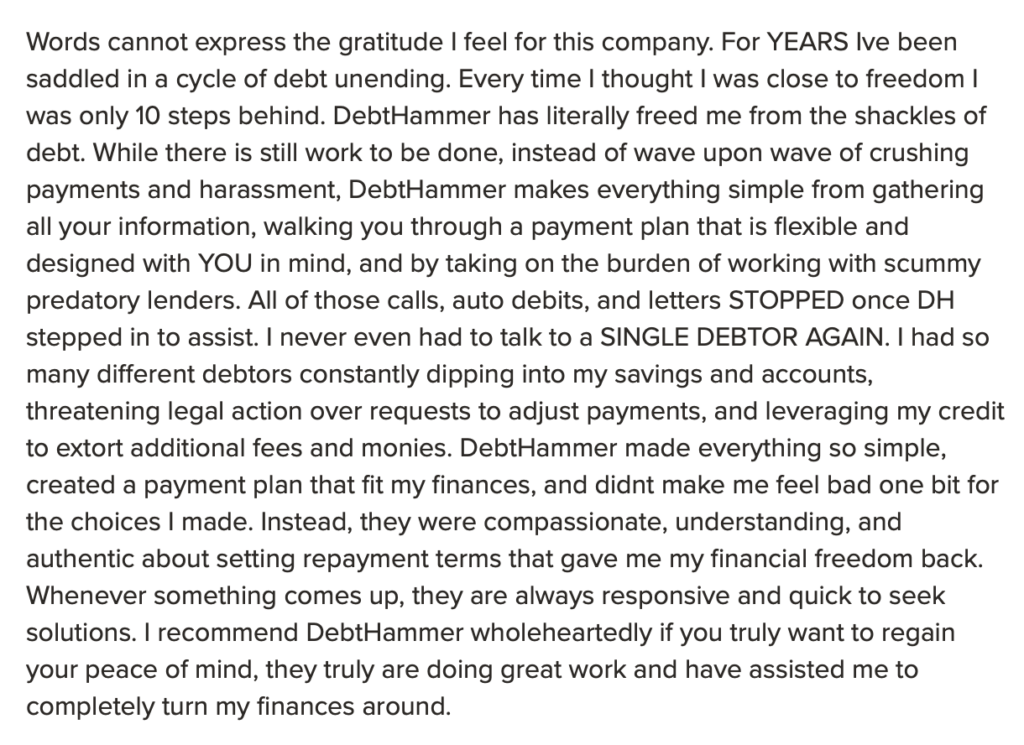 DebtHammer has also earned a perfect rating on Trustpilot.
Here are a few reviews from DebtHammer's Trustpilot page:


READ MORE: Debt consolidation vs. debt settlement — what's the difference?
Other Top Picks: Best Personal Loans, Debt Consolidation Loans and Lenders
---
Lenders at a Glance
| | | | |
| --- | --- | --- | --- |
| Lender | Best for… | Interest rate | Maximum loan amount |
| Upstart | Borrowers with bad credit | 5.55% to 35.99% | $1,000 to $50,000 |
| SoFi | Bigger loans | 7.99% to 23.43% | $5,000 to $100,000 |
| Lightstream | Low interest rates | 8.99% to 25.49% | Up tp $100,000 |
| PenFed Credit Union | Small loans | 7.74% to 17.99% | $500 to $50,000 |
| RocketLoans | Low-income borrowers | 8.41% to 29.99% | $2,000 to $40,000 |
| Upgrade | Customizable loans | 8.49% to 35.99% | $1,000 to $50,000 |
| LendingClub | Borrowers with fair credit | 8.05% to 36% | $1,000 to $40,000 |
| BestEgg | Homeowners | 8.99% to 34.99% | $2,000 to $50,000 |
| Avant | Borrowers with credit scores down to 550 | 9.95% to 35.95% | $2,000 to $35,000 |
| Happy Money | Consolidating credit card debt | 7.99% to 29.99%. | $5,000 to $40,000 |
| Discover | Maximum flexibility | 6.99% and 24.99% | $2,500 to $35,000 |

2. Best for Borrowers with Bad Credit: Upstart
Many people who need debt consolidation loans don't have great credit. If you're in that position, consider Upstart. You won't get the interest rates that you would get with better credit, but you may still get a lower rate than you're paying on credit card balances!
Upstart is a loan broker that will pass your application on to lenders in its network. This means you can get several loan offers from a single application. It would be best if you had a credit score of 600 or above, but Upstart will work with borrowers with no credit history.
Upstart handles loans from $1,000 to $50,000, with 3 or 5 years terms and annual percentage rates (APRs) from 5.55% to 35.99%. Your rate will depend on your credit score and other factors. Upstart also uses factors like your education and job history in assessing your creditworthiness.
Upstart lends to borrowers with better credit, but if your credit is good, you may prefer a lender that doesn't charge origination fees.
---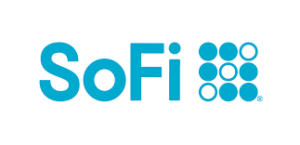 3. Best for Bigger Loans: SoFi
SoFi has one of the best overall debt consolidation loan packages on the market, but you'll need good credit to qualify.
SoFi will lend from $5,000 to $100,000, making it a top choice if you're looking for a larger loan. APRs range from 7.99% to 23.43%. Approval can take up to 3 days, so it's not the best choice if you need to move immediately.
SoFi offers several features that make their loans a debt consolidation standout. They will pay your creditors directly, taking that burden off you (and removing the temptation of cash in your hand). There are no fees: no origination fee, no late payment fee, no prepayment fee.
SoFi tops off the package with a financial education package, making it one of the top options if you have good credit and need to borrow over $5,000.
---

4. Best for Low-Interest Rates: Lightstream
If your credit is relatively good and you're looking for the best possible interest rate, Lightstream will likely be one of your top choices. They offer loans of up to $100,000 with funds available as early as the same day you're approved.
Lightstream requires good credit, and you'll need to have several years of credit history to qualify. Debt consolidation loan rates range from 8.99% to 25.49%, but the best rates are reserved for borrowers with very good or excellent credit scores.
Lightstream will not pay your creditors directly, and they don't offer financial education. On the positive side, there are no fees and no prepayment penalties, and Lightstream's customer service was rated highest among all personal loan lenders in a 2020 survey.
---
5. Best for Small Loan Amounts: PenFed Credit Union
Debt consolidation doesn't always involve tens of thousands of dollars. If your debt consolidation project involves a relatively small amount, PenFed Credit Union could be your ideal lender. PenFed makes personal loans from $500 to $50,000.
The lowest available APR is 7.74%. You'll need a good credit score to qualify. As with most loans, better credit will get you a lower APR. Longer-term PenFed members may also get lower rates.
PenFed personal loan terms extend up to 60 months, and access to funds is immediate on approval. There are no origination fees or prepayment penalties. You can't prequalify, but you can get an interest rate offer with a soft credit check.
Loans are only available to members, but you can join the credit union by opening a savings account and depositing $5.
---

6. Fast Loans for People with Low Incomes: RocketLoans
RocketLoans lends from $2,000 to $40,000 at APRs from 8.41% to 29.99%. You have a choice of a 36 or 60-month term. Funding is fast, with funds up to $25,000 usually available on the day of approval and a relatively quick approval process. RocketLoans will make loans to borrowers who earn as little as $24,000 a year, as long as they have at least fair credit.
There's no application fee or prepayment penalty, but there is an origination fee and late payment fees will be applied. You will need a credit score above 620; if your score is near that level, your APR will be at the high end of the range. There is a rate discount for automatic payments.
If you need the money quickly and your income is too low to let you qualify with other lenders, RocketLoans might be your best option.
Other Debt Consolidation Loan Options
The loans above are some of our top picks. You may have your own special criteria. If you're looking for more options, try these!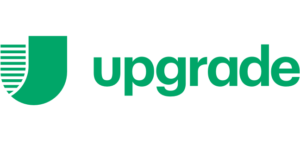 7. Upgrade: Customizable Loans with Long Terms
Upgrade offers loans from $1,000 to $50,000 at APRs of 8.49% to 35.99%. Loan terms are from two to seven years, a wider than usual range. You'll get a 0.5% interest rate discount for automatic payments, and you may also get a rate discount if you opt for direct payment to creditors. You will pay an origination fee, and late payment fees are assessed. You will need at least fair credit to qualify.
Upgrade allows joint loans, cosigners, and secured loans, providing an unusual range of options. There is a mobile loan management app and a comprehensive financial education package. You can customize your due date to match your pay schedule.
The option of terms up to seven years, the range of discounts available, acceptance of joint loans, cosigners (not available in all states) and secured loans make this one of the most flexible debt consolidation loan packages you can find.
---


8. LendingClub: An Option for Average Credit
LendingClub offers personal loans of $1,000 to $40,000 at APRs ranging from 8.05% to 36%. Loan terms are a choice of three or five years.
LendingClub serves borrowers with credit scores as low as 600. You will pay an origination fee, and there are fees for late payments.
This is a fairly ordinary loan package; if you have good credit, you might be better off with one of the no-fee loans discussed above. If your credit is less than stellar, it's worth getting a quote from LendingClub.
---
9. BestEgg: An Option for Homeowners
BestEgg offers personal loans from $2,000 to $50,000. Terms are either three or five years, and APRs range from 8.99% to 34.99%. You'll need a 640 credit score to qualify and 700 or above to get the best APR. BestEgg will pay your creditors directly.
The notable feature here is that BestEgg offers a secured loan. If you own a home, you can use it as collateral and get a better rate. If you don't pay, you could lose your home, so be sure you can.
BestEgg loans have two loan term options: three and five years. There's no rate discount for autopay, and you will pay an origination fee.
---


10. Avant: Debt Consolidation Loans for Credit Scores Down as Low as 550
Avant makes loans of $2,000 to $35,000 at APRs from 9.95% to 35.95%. Terms are two to five years. There is an origination fee, and direct payment to creditors is unavailable. There's no joint signing or cosigning option, and there's no discount for automatic payments. You will have the option to change your monthly payment date if it's inconvenient.
The only real attraction here is that Avant is willing to work with credit scores as low as 550. You won't get the best rates, but you will have a chance at approval. If you have better credit, you can probably find a better deal.
---
11. Happy Money: Specialized Loans for Consolidating Credit Card Debt (Formerly Payoff)
Happy Money's debt consolidation exists for one reason: consolidating credit card debt. That's limiting, but if that's what you need to do, the loans are worth a look.
Happy Money lends from $5,000 to $40,000 with terms from two to five years and APRs from 7.99% to 29.99%. You will generally need good credit. There's no discount for autopay. There's no late fee or prepayment penalty, but you may be charged an origination fee. They will pay your credit card issuers directly.
You can prequalify for a Happy Money loan with a soft credit pull that will not affect your credit. If you are in credit card debt and prequalify with no origination fee and a competitive rate, this might be your loan.
---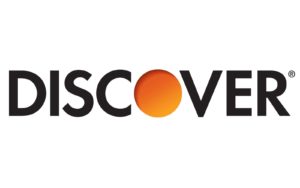 12. Best for Maximum Flexibility: Discover
If you're not sure whether you want a debt consolidation loan or would prefer to try credit card consolidation, Discover is your best option. Discover offers both personal loans ranging from $2,500 to $35,000 and also offers an array of balance transfer credit cards. Homeowners can apply for a home equity loan, and if you're looking to consolidate student loans, Discover also offers a student loan consolation option.
Discover's debt consolidation loans have APRs between 7.99% and 24.99%. You won't have to pay any origination fees, but you need an income higher than $25,000 a year and a credit score of 660 to qualify. Discover offers prequalification, so you can learn whether you'd be eligible for a Discover loan with a soft credit inquiry that won't affect your credit score.
Loan funds can be available as soon as the next business day.
READ MORE: How to get rid of $50,000 in debt fast
What You Need to Know about Debt Consolidation
The main goal of debt consolidation is to use a new low-interest-rate loan to pay off high-interest debts, like credit cards and payday loans. This rolls your current debts into a single loan with one monthly loan payment and one due date, making you less likely to incur late fees.
However, a lower interest rate isn't always guaranteed and will depend on the borrower's credit score, income and other factors.
Debt consolidation won't always be the best choice for everybody. Interest rates will vary, and borrowers with poor credit scores may be rejected or receive worse terms than their debts.
READ MORE: How to pay off debt that's already in collections
Pro tip: If you don't qualify for a lower interest rate, debt consolidation probably isn't your best option. Consolidating debts into a loan with a higher interest rate doesn't make sense.
READ MORE: Does debt consolidation hurt your credit?
Which Types of Debt Can be Consolidated?
In general, any debt not secured by collateral is eligible for debt consolidation. This can include:
Credit card bills
Store cards
Gas cards
Unsecured personal loans
Medical bills
Federal student loans
Some payday loans
READ MORE: Can payday loans be consolidated?
How Does a Debt Consolidation Loan Work?
Search for the lowest-interest loan you can find with favorable repayment terms.
Complete the loan application process.
Once approved, use the new low-interest loan to pay off your high-interest loans.
Pay back the low-interest loan.
Use a debt consolidation calculator to figure out how much you could save.
When you apply for a debt consolidation loan, lenders will look at your credit report, credit history, income, debt-to-income ratio, credit utilization ratio and other financial details to determine interest rates, payment terms and lending amounts. Your credit score will matter. You'll pay the highest interest rates if you have poor credit. You'll get a better deal if you have fair credit and generally qualify for the best rates only if you have good credit.
If you can't get a loan alone, qualifying will be more straightforward if you apply with a co-signer with good credit.
READ MORE: How to check your credit utilization ratio
Pro tip: Taking on new debt only works if you can also cut back spending. Debt consolidation won't work if you consolidate your bills into one new loan and then max out your credit cards again.
READ MORE: Does debt consolidation close credit cards?
Still not sure about debt consolidation? This video may give you a better idea.
Debt Consolidation Options
Several financial products can be used to consolidate debt. They include:
READ MORE: Ways to consolidate credit card debt
Other Options to Get Out of Debt
Debt Management Plan: Debt Management Plans are similar to debt consolidation companies, except they're usually run by a nonprofit credit counseling agency. The credit counselor will help you better understand your financial situation and help you establish a payment plan. To make sure you establish a pattern of on-time payments, you will give money to your credit counselor and they will make monthly payments on your behalf. The cost usually ranges from $25 to $55 a month. (Check out our list of the top credit counseling agencies)
Debt settlement: Also called debt resolution, these programs involve contacting your creditors and offering a debt payment that's lower than the balance that you owe, either in a single lump sum or a payment plan. In exchange for agreeing to repay a portion of what you owe, the company marks your debt as "settled" and you no longer owe them any more money. Debt settlements can be negotiated on your own, or through a debt settlement company. (Check out our list of the top debt settlement companies)
READ MORE: Is debt settlement the cheapest way to get out of debt?
The Bottom Line
If you feel like your financial situation has spiraled out of control, debt consolidation can be the simplest way to get back on track.
Debt Consolidation by State