GETTING A LOAN IS AS EASY AS 1.. 2.. 3!, Green Arrow Loans promises. But it may not be quite that simple.
If you're considering a loan from Green Arrow Loans, here's what you need to know.
Drowning in online payday loan debt?
Credit Summit may be able to help.
What Is Green Arrow Loans?
Green Arrow Loans offers web-based installment loans. Borrowers can qualify for up to $1,000. According to their website, applicants can be approved (or not) in minutes with fund dispersal happening on the next (business) day. The website says that all the documents can be signed and submitted online, that applicants can design their own installment repayment plan and that there is ample opportunity to save on finance charges.
It's not hard to understand why this type of loan can be attractive. If you are desperate for cash or facing an emergency, it can be tempting to borrow from whichever company is willing to lend you money. Unfortunately, there are a lot of potential villains out there who are just waiting to take advantage of vulnerable borrowers. It is important to know exactly what you are getting into before you e-sign any loan agreement.
Like many payday lenders, Green Arrow Loans does not require applicants to submit to a credit check. They do, however, have to agree to basic identity verification. The applications are processed quickly, and funds are dispersed via ACH on the (business) day after an application is approved.
Unlike a typical payday loan, Green Arrow Loans allows borrowers to repay their loans in installments. All these factors make this loan look (on the surface, at least) like a fantastic option for someone with bad credit who might be facing an emergent situation or just need some help getting back on their feet.
Sounds great, right? Keep reading.
Is Green Arrow Loans Licensed?
Green Arrow Loans offers loans under a parent company called Green Arrow Solutions. Green Arrow Solutions does have a lending license that was issued by Big Valley Band of Pomo Indians Consumer Financial Services Regulatory Authority. This license was issued in March of 2021 and expires in March of 2023.
The Big Valley Band of Pomo Indians is a self-governing tribe. This means that they have the power to write and enforce their own laws, regulate their own commerce and taxes, and have their own law enforcement system that operates independently of Lake County, Calif., (where the tribe is located).
What Is a Tribal Loan?
It is important to understand, however, that this does not mean that Green Arrow Solutions is insured by the FDIC or is a federally or state-licensed lender. This is because they are a tribal lender and are not subject to the same regulations as lenders recognized at the federal and state levels.
A tribal loan works in the same way that a bank loan or a payday loan does. The primary difference is that the holders of the loans (in this case, the Big Valley Band of Pomo Indians) operate out of Native American reservations. This means, many tribal lenders argue, that they are protected by tribal immunity.
What Is Tribal Immunity?
"Tribal immunity" refers to a legal construct known as "Tribal Sovereign Immunity." Basically, this means that the actions taken on sovereign tribal lands are not subjected to the same regulations and laws that govern the United States. This immunity applies to every level of the federal government from the fed itself all the way down to local city ordinances.
On the one hand, this can be good news for borrowers because it means that the terms and conditions for tribal lenders are often looser and easier for borrowers to meet. On the other hand, tribal lenders will use their 'tribal immunity' as an excuse to ignore laws that are in place to protect consumers. For example, they will:
Charge interest rates that are far above state limits
Provide loans with balances that are higher than state minimums
Break the terms of their loan agreements
As you know by now, Green Arrow Loans is backed by the Big Valley Band of Pomo Indians. This allegedly means that they answer only to that specific tribe with regards to whether its lending practices are ethical or even legal.
Both the Supreme Court and the Consumer Financial Protection Bureau are trying to crack down on predatory tribal lenders, but the process is slow going. Tribal leaders insist that the only laws they should be subject to are their own. While this dispute is far from resolved, lenders like Green Arrow Loans are able to offer loans that violate California's laws and that can ruin a borrower's financial well-being. Many of these borrowers have poor credit and are desperate for cash.
What to Expect from Green Arrow Loans
In general, here's what to expect when taking out a loan from Green Arrow Loans:
An APR somewhere around 779.99% (this is the amount given in an example on the company website as of 8/20/21)
Principal balances between $200-$300 for first-time borrowers
Loans up to $1,000 available to repeat customers after they make enough successful payments
Variable repayment schedules—you choose which plan is right for you
No penalty for paying the loan off early
Late fee of $30 tacked on to the balance of the loan if you miss a payment
Incredibly high finance charges.
These loans are billed as "flexible" loans. This means that, as the applicant, you have some say in your borrowing and repayment terms. Typically, payments are deducted from your bank account on a bi-weekly basis. That said, you will be offered some choice in how many payments you agree to make.
What's the Difference Between a Tribal Loan and a Payday Loan?
Honestly? Not much.
Tribal loans, most of the time, are basically just payday loans that are offered by lenders who operate outside of municipal and state law. The rules and regulations set forth by the tribes are also always changing. It can be very difficult to figure out whether a tribal loan is following the letter of any law.
Typical Loan Terms of Loans from Green Arrow Loans
The company does not spell out any specific rates for interest, finance charges, etc. To learn what those are, you must apply and be approved for the loan. That's when the company will tell you what the loan's terms and conditions are. If you are okay with those terms, you can sign. If you aren't, you can back out.
What is vital for borrowers to understand is that interest isn't calculated on a monthly basis. It is calculated on a daily basis. This means that you are being charged interest for every single day that you owe the company money. And that interest is based on the balance of the loan, not the original loan amount. So, you'll effectively be paying interest on your interest charges as well as your original loan amount.
Pictured above is Green Arrow Loans' own example of a typical loan. If you borrow $300 from them, your interest rate will be 779.99%. If you make all of your payments as scheduled, you'll have paid back a total of $894.33, meaning the loan will cost you a whopping $594.33 in interest and fees, in just nine easy payments of $99.37 every other week over the course of about four months.
You should also understand that, as of this writing, while Green Arrow Loans has a B+ rating at the Better Business Bureau, the company is not accredited by the BBB. It's also worth noting that the BBB does not factor customer complaints into the overall grade it gives to a company. There were seven complaints levied against Green Arrow Loans to the BBB in the last year.
On TrustPilot, Green Arrow Loans has a rating of 4.5. There are a handful of reviews, mostly saying the same thing: how fast and easy the application process was, how nice the staff is, and how the reviewer was approved at GreenArrow after being turned down everywhere else.
There is, though, one outlier that caught our eye. On TrustPilot, Linda Hutcherson writes about getting approved for a loan and then the company sent her funds to someone else! On top of that, she says:
"Not only are they very expensive they are incompetent and the only reason I accepted this loan is I was promised funds the next day and when I called them they said it would take 5 days to get the funds sent back from the wrong account they sent it to. I was desperate and needed the funds when I was promised I would get them. Instead of keeping their word they tried saying they sent the funds to the account I provided. After looking at my account they found out they messed up."
Legal Action Against Green Arrow Loans
Green Arrow Loans is currently named in two class action lawsuits, Toler vs. Green Arrow Solutions et al, and Stewart v. Green Arrow Solutions d/b/a Green Arrow Loans et al. Both suits allege that payday lender Green Arrow Solutions, who claims to be affiliated with a Lake County, California Native American tribe, has loaned money residents of Indiana and Massachusetts respectively, at usuriously excessive interest rates, in violation of state laws.
What Are the Pros and Cons of a Taking Out a Loan with Green Arrow Loans?
The only reason to get one of these loans is that their approval standards are incredibly lenient. Most people are approved if they meet the minimum requirements (listed below). If you make good money and can pay the loan off super-fast you won't pay as much in fees or interest.
Think twice when a potential lender doesn't have a physical mailing address.
Everything else is a drawback. Daily compounded interest, high fees, and a lender who can change the terms of your loan without the fear of reprisal from the municipal government? Reports of staff trying to lie to borrowers? That, and the fact that the company's only physical address is a post office box make this loan very risky—especially for the desperate borrowers who are most likely to apply.
How Do You Apply for a Loan from Green Arrow Loans?
There are two ways to apply for a loan from Green Arrow Loans. You can fill out their online application, or you can call them directly. Calling them directly makes the process move faster. Make sure you meet the following criteria:
Be steadily employed or be getting regular payments from somewhere
Have an income of at least $1,000 per month
Be at least 18 years old
Have an active checking account
The website also lists "other requirements may apply" but doesn't mention anywhere what those requirements might be.
If you meet the criteria, contact the company, or fill out a loan application online. If you go the online route, you'll be called by a loan representative when your application is received. Once you verify your information, your loan will be approved or denied. If it is approved, you can expect your funds to be deposited into your bank account on the following business day.
Note: You begin accruing interest on the day your funds are deposited! Make sure to keep this in mind when making your payments!
Better Alternatives to Green Arrow Loans
If you need money right now and you don't want to try your luck with a tribal lender (when money gets super tight and the bills are piling up, it's easy to feel like a payday loan is your only hope), there are plenty of better alternatives out there. Here are a few: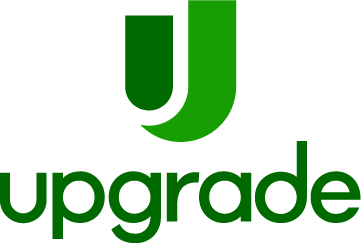 Online Lender: Upgrade
Upgrade is a fantastic option for people who need to take out small personal loans. This company got our vote because, before you apply for the loan you are given a chance to see what sort of rates and payment schedules you can qualify for. If you like one, you can formally apply. If none of them appeal to you, you can simply move on without worrying about a credit check lowering your credit score.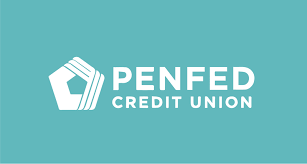 Credit Union: PenFed
PenFed is a good option for people who might need more than a few hundred dollars. Applicants don't need to be a member of the credit union to apply (though they'll have to join to receive their funds). The rates are low—they start at around 6%, depending on your credit score and other factors. What makes this loan worth your time is that it allows you to apply with a credit-worthy co-signer, which will significantly improve your approval odds if your personal credit history is not awesome.
Peer-to-Peer Lending
There are a few great P2P lenders out there, like Upstart and Prosper. These loans are great if you can qualify for them because the rates are reasonable, and the terms and application criteria are more flexible than they are with traditional lenders.
Borrowing From Friends and Family
Nobody likes to go this route, but it is an option. The biggest benefit of this option is that you don't have to subject yourself to a credit check or, hopefully, astronomical interest fees. To increase your chances of getting the funding you need, set up a fundraiser through a site like GoFundMe or PayPal.
If you don't need very much, you can also ask for help online through support groups like Give Me Your Money on Facebook and the r/Loans board on Reddit.
More Options
If you have steady employment and good credit history, there are even more options available to you, like:
The Bottom Line
When you are desperate for money, turning to a tribal lender might feel like your only option. The truth is that these lenders should only be approached as your absolute last resort. Don't let yourself get preyed upon, especially when there are so many other great options out there.
FAQs
How Do I Contact Green Arrow Solutions?
You can reach Green Arrow Solutions by email at cs@greenarrowloans.com or by phone at 877-596-1340.
Where is Green Arrow Solutions Based?
Green Arrow Loans is based in Finley, California.
Which States are Ineligible to Borrow from Green Arrow Loans?
Green Arrow does not currently offer loans to customers in Arkansas, Colorado, Connecticut, Georgia, Maryland, Minnesota, Montana, New Hampshire, New York, North Carolina, Pennsylvania, Puerto Rico, Vermont, Virginia, Washington, and West Virginia.