Approximately 34% of adult American consumers have a credit score ranging from 300 to 669. Getting financing for things like a mortgage or auto loan can be difficult for people with a credit score in this range. Even if they manage it, the loans they qualify for don't have the best terms or interest rates.
That's where installment loans geared for bad credit borrowers come in. These loans are a good option for consumers who need help with longer-term financial needs, such as securing financing for a big purchase, paying for college or getting a personal loan. Here's everything you need to know about installment loans for bad credit borrowers to make an informed decision before you borrow.
Disclaimer: Some or all of the products featured in this article are from our partners who compensate us. This may influence which products we write about and where and how the product appears on a page. However, this does not influence our evaluations. All opinions are our own.
7 Best Installment Loans for Bad Credit
Thinking about getting an installment loan? Here are some of the best options if you have bad credit:
1. Advance America
Advance America offers installment loans, payday loans, title loans, and lines of credit. The lender has issued more than 134 million loans in all.
Loans range from $100 to $5,000, depending on the loan term
3 to 36 month repayment terms with monthly payments
Good credit isn't necessary
Online lender with more than 1,200 storefront locations
Same-day funding if approved before 10:30 ET on a business day; otherwise next business day
No prepayment penalty
The annual percentage rate varies based on the loan amount, terms, state, and borrower's credit score (example: 6-month loan for $1,400 in Missouri has an APR of 267.76% for a total of $2,672.43)
Not available in all states
Average 4.8 out of 5 stars with over 56,000 reviews on Trustpilot
---
2. LendingPoint
Based in Georgia, LendingPoint offers debt consolidation and unsecured personal loans. LendingPoint has worked with hundreds of thousands of consumers, as well as small businesses.
Loans range from $2,000 to $36,500, depending on credit and debt-to-income ratio
7.99% to 35.99% APR
Bad credit OK
No hard inquiries
0% to 6% origination fee
Nearly instant approval with funding within 1 business day
Available in all states except West Virginia and Nevada
Nearly 5,000 positive reviews on Trustpilot
No cosigned or joint loans are available
---
3. OneMain Financial
Established in 1912, OneMain Financial offers individual and joint personal loans and debt consolidation. The lender has served more than 10 million consumers since 2010.
Installment loans range from $1,500 to $20,000
18.00% to 35.99% APR
No credit score required
Flexible payment date with fixed payments and rates
Same-day or next-day funding
Around 1,400 storefront locations nationwide
Option for direct payment to creditors
Available in 44 states
No prepayment fee but possible origination fee
Free financial counseling and financial resources to help borrowers make on-time payments and improve their finances
---
4. Oportun
Although Oportun is only available in select states, it provides consumers with a more affordable alternative to other high-interest options like payday loans.
Loans range from $300 to $10,000
12 to 48-month loan terms
12% to 35.99% APR, depending on the state in which you live
No credit score required
Cosigned, joint, and secured loans available
Limited availability in only 12 states
No prepayment fee, but there may be an origination fee
Payment deferrals are available for those experiencing a financial hardship
---

5. Universal Credit
Universal Credit offers debt consolidation and personal installment loans to individuals with poor credit. This lender is best for those who need to consolidate debt or who have a high DTI ratio.
Loans range from $1,000 to $50,000
11.69% to 35.99% APR
3- to 5-year terms with fixed rates
560 minimum credit score
0.5% discount for autopayments
Up to 8% origination fee
Fast funding with the potential for same-day funding
No prepayment penalty
---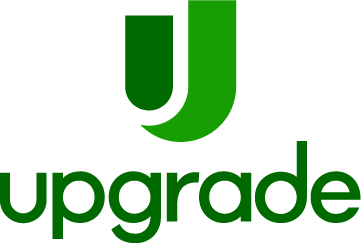 6. Upgrade
Upgrade offers secured, individual and joint personal loans to borrowers with bad or fair credit. The lender has 18,000+ positive reviews on Trustpilot.
Installment loans range from $1,000 to $50,000
8.49% to 35.99% APR
2 to 7-year loan terms
2.9% to 8% origination fee
560 credit score required
Fixed terms and rates based on the borrower's current financial situation
No prepayment fees
Discount available for customers with an existing Upgrade checking account
Funds as soon as 1 business day
Up to $10 in late fees per payment period
---
7. Upstart
Upstart offers installment loans to people with bad or fair credit. This lender is best for those who need fast funding and want to build credit.
Loans range from $1,000 to $50,000
6.7% to 35.99% APR
3 to 5-year terms
580 minimum credit score
Customizable payment date
0% to 8% origination fee plus late fees
Fast funding within one business day
Available in all states
3 Best Bad Credit Marketplaces for Installment Loans Online
Not sure which lender to choose? Here are the best online installment loan marketplaces for consumers with bad credit.
1. BillsHappen
Popular in the media, BillsHappen is an online marketplace that connects consumers with reputable installment loan lenders. The marketplace has successfully worked with over 250,000 individuals.
Up to $5,000 in personal loans
Interest rates and loan terms vary by lender
Bad credit OK
Fast cash within one business day
Secure online application
---
2. CashUSA.com
CashUSA.com is an online installment loan marketplace known for its secure, easy application and fast approval. It also connects lenders and borrowers.
Loans range from $500 to $10,000
5.99% to 35.99% APR
Loan terms range from 3 to 72 months
---
3. Personalloans.com
A popular online lending portal for consumers with bad credit, Personalloans.com strives to help people with bad credit find installment loans at reasonable rates.
$500 to $35,000 loans
3 to 72-month terms
5.99% to 35.99% APR
600 minimum credit score
$2,000 monthly income required
Personalized loan offers from multiple lenders
Another Option: Credit Union Installment Loans
If you're a credit union member, you may want to consider applying for an installment loan through them. Many credit unions offer better rates and more flexible terms than other lenders. Unlike many other lenders, credit unions assess the bigger picture when determining an individual's eligibility. However, this doesn't mean it's easy to qualify for an installment loan with a credit union.
Credit unions usually offer personal loans with fixed rates based on the individual's credit report, DTI ratio, current income, and overall credit history. A higher credit score means better approval odds and better loan terms.
Most credit union installment loans have a maximum 18% APR with an average of 8.96% on a 3-year loan. Loans range from a few hundred dollars up to $50,000.
What is an Installment Loan?
An installment loan is a loan in which the borrower must make regular payments, or installments, over a set period of time until they pay off what they owe.
There are many types of installment loans, but the most common ones are:
Auto loans
Mortgage loans
Student loans
Personal loans
Once the borrower applies and qualifies for the loan, the lender – usually a bank or credit union – wires them a lump sum of money in the agreed-upon amount. The borrower must then make fixed payments, usually monthly, for the duration of the loan until it's fully repaid. These payments will include such things as:
Principal balance of the loan
Loan origination fees (cost of processing the loan)
Interest rates
Some installment loans are secured, requiring the borrower to put forth collateral, like a car or home equity, to qualify. Others are unsecured, so they don't require collateral and instead rely on the borrower's merit and financial situation to pay them back.
Like any loan, installment loans come with their own terms, interest rates and eligibility requirements. Many reputable lenders will require the prospective borrower to fill out a lengthy application online or in person. During the application process, the lender will check for things like the borrower's credit score, income and debt-to-income (DTI) ratio to determine whether they qualify.
As long as the borrower makes regular payments and doesn't default on the loan, installment loans can be beneficial to consumers with bad credit because they:
Often have more flexible terms than other loans.
May have better interest rates.
Help the individual build credit with on-time payments.
How to Choose an Installment Loan
When looking for a direct lender, do your research to ensure you get the most competitive rates. Be sure to review the loan approval process and read all loan agreements carefully. Keep in mind that bad credit loans will likely have higher APRs and less favorable loan terms than other types of loans. Some items to review are:
Expected APR for your credit score
Maximum and minimum repayment terms
Other fees (origination, administrative, late payment, early repayment, etc.)
Online reviews (check Better Business Bureau and Trustpilot)
Minimum requirements (credit score, maximum DTI ratio, length of employment, etc.)
Remember, if you have a low credit score, you may have to pay higher interest rates. In that case, a shorter loan term could save you thousands of dollars in interest. Make sure the loan you get fits into your monthly budget so you don't run the risk of defaulting on it and further damaging your credit.
Pros and Cons of Installment Loans
As with any type of loan, installment loans come with their pros and cons.
Pros
Fixed interest rates that let the borrower know exactly how much they must pay each month
Predictable payment schedule to reduce the risk of missing payments
Reasonable interest rates from around 3.00% to 36%
Funds can be used for anything from financing a vehicle to debt consolidation to paying for a honeymoon
Some lenders create a personalized loan and payment plan based on the borrower's circumstances
Opportunity to build credit
Cons
The individual can't borrow more than agreed upon, meaning they'd have to take out a separate loan if they need more money
Interest can add up fast with longer terms
Borrowers with poor credit can expect less favorable terms and higher interest
Loans may incur other fees like origination fees, administrative costs, late fees, and prepayment penalties
Late or missed payments could damage the borrower's credit score
Some lenders have high interest rates (example: OppLoans charge up to 99.00% APR)
Before getting a loan, carefully read through the terms and conditions first to ensure you understand what you're agreeing to.
Alternatives to Installment Loans
Here are some of the best alternatives to installment loans, especially if you have bad credit.
Want to know more about how credit builder loans can help you build savings? Watch this for more information:
The Bottom Line
Even if you have bad credit, you still some plenty of better options than payday lenders, all of which are better long-term financial solutions. Peer-to-peer lending has made it easier than ever to secure an installment loan if you're facing a financial crisis.
FAQs
Can I have Multiple Installment Loans?
Yes. Many people have multiple auto loans, as well as a mortgage, student loans or other personal loans. However, you'll need to fill out a separate application for each loan, and each loan will be reported to the credit bureaus, so they will affect your credit score. Make sure you only borrow what you need to make it easier to manage multiple loans.
How do Installment Loans Affect Your Credit Score?
Payment history makes up 35% of a person's FICO credit score. By making consistent, on-time payments on an installment loan, you can gradually build up your credit score. However, taking out the loan may cause your credit score to temporarily drop a few points since it means a hard inquiry and adds to your overall DTI ratio. A low credit score makes it difficult to qualify for a credit card in the future.
Are There No-Credit-Check Installment Loans?
No-credit-check installment loans do exist, but they are often extremely expensive with interest rates 400% and beyond. These loans may be easier to qualify for, but they also tend to trap borrowers in a cycle of debt. Before you consent to any loan with an interest rate that high, consider credit counseling to help you find the best option for your financial situation.

What kind of credit rating do I need to qualify for an installment loan?

The recommended credit score for most loans is 630 or above. With this score, you may get better interest rates and loan terms. Some lenders offer installment loans for bad credit, but these may be more costly in the long run.
Is an Installment Loan Secured or Unsecured?
Installment loans can be either secured or unsecured. A secured loan simply uses a form of personal property like a paid-off vehicle or home equity to ensure the borrower doesn't default on the loan. An unsecured loan doesn't require collateral. If the borrower does default, the lender may then seize the collateral to pay off the remaining balance of the loan. Auto loans and mortgages are secured loans, while student loans and some personal loans are unsecured.
How Can I Get Out of Debt for Good?
Recognizing that you need help is the first step. Consult a credit counseling service. They will review your debts and help you come up with a plan. Open a bank account, and have a small amount of money from each check — even if it's only $10 — added to the account by direct deposit, so that you can get an emergency fund built up for the next time a crisis arises.
What's the Difference Between Payday Loans and Installment Loans?
Payday loans are a form of installment loan, but these short-term loans have sky-high interest rates, much shorter repayment terms and minimal eligibility requirements. The loan application process is easy. Some payday lenders call their loans "short-term installment loans" to get away from the stigma associated with them.
These lenders target consumers with poor credit and, in many cases, trap them in a vicious cycle of debt known as the payday loan debt trap that can last for years. In fact, almost 80% of all payday loans are taken out within 2 weeks of repaying the previous loan. Payday loans are not a viable long-term financial solution.
With an installment loan, the borrower gets the money upfront. So, in this respect, the two options are similar.
However, installment loans are generally the better option for several reasons. Most installment loans have longer repayment periods with more manageable monthly payments. They also have a lower APR that usually caps out at around 36%.