Consumer Debt Statistics
in the U.S.
Last Updated 2022
A rundown of key facts, figures and statistics
Consumer debt has hit a level never before seen in history. While household over-indebtedness has been in the making for many years, the personal finance situation in America has only lately drawn considerable attention.
This is an excellent time to learn more about the shifting dynamics of consumer debt, how households manage their debt, and the circumstances that lead to financial insecurity.
Here's a closer look at the U.S consumer debt situation and how Americans spend their money.
Total consumer debt in the U.S. as of the third quarter of 2022 is $16.51 trillion.
Auto and student loans doubled after the Great Recession.
The average consumer debt sits at $92,727.
Generation X carries the most consumer debt out of any generation, at $140,643 on average.
People with higher education levels carry higher consumer debt balances, and borrowers with doctoral degrees carry the most, at $97,916.
People with more education carry higher credit card balances with college graduates carrying the most at $7,900
The average consumer debt is the highest in the District of Columbia, at $148,041.
Total Consumer Debt in 2021
The average American owes money in some form or another, ranging from student and auto loans to credit card debt and mortgages. According to the most recent New York Federal Reserve figures, the previous three months showed the largest increase in U.S. household debt in about 14 years.
Total household debt increased by $333 billion in the fourth quarter of 2021, leading to a 2.2% increase from the third quarter of 2021, and the largest increase since 2007 in both percentage and nominal terms. Mortgage alone makes up 70% of all consumer debt.
Note: Although mortgage loans are personal investments in residential real estate, they are also considered as a type of loan.
Total consumer debt increased by $313 billion in the second quarter of 2021, a 2.1%  increase from the first quarter. Debt is now $812 billion higher than it was at the end of 2019 and $691 billion higher than in the second quarter of 2020.
This 2.1% increase in total consumer debt was the highest since the fourth quarter of 2013 and the largest nominal growth since the second quarter of 2007.
Consumer Debt by Loan Type
Auto Loan
Credit Card
$T
Total Credit Card Debt
Mortgage
Student Loan
$T
Total Student Loan Debt
Car and Student Loans Doubled Since the End of the Great Recession
Not all types of debt are created equal. Student loans and auto loans have more than doubled since 2010.
By 2021, the typical American household had more than $58,000 in student loan debt and $30,000 in auto loans. Over $1.5 and $1.4 trillion are due on student loans and car loans respectively.
Number of Accounts by Loan Type
The Emotional Cost of
Carrying a Debt
Americans have more personal debt than income
The typical American family owes $155,038 in debt. Given that the average American household's median income is $61,372, it's evident that Americans owe lenders more than what they earn.
Having children increases the likelihood of debt
Having children increases the likelihood of credit card debt: 51% of households with children have credit card balances, compared to 42% of families without children.
46% of Americans say their debt level creates stress
It's evident that many people are concerned about their financial situation, and debt worsens the problem. Average debt in America is so high that 46% of Americans report feeling upset at least once a month as a result of financial worries.
Consumers with student debt carry higher debt
This type of consumer debt is usually accumulated by Americans at a young age. It then continues to have an influence on borrowers' consumer finances throughout their working life by preventing them from accumulating wealth and increasing their total individual debt.
Average Consumer Debt in 2022
Borrowing boosts spending power. Most Americans would be unable to purchase a home, a car, or even a large appliance such as a refrigerator or washing machine if consumer credit and loans were not available. The trade-off of such spending power, though, is debt — and debt is a fact of life for most American families.
As of December 2022, consumer debt sits at $16.1 trillion, with the average American debt among consumers at $96,371.
Consumer Debt Demographics
Consumer debt is not spread equally but varies by location, age, income, and education. Here's a closer look at how Americans' financial prospects differ.
Generation X carries the most consumer debt
It makes sense that Gen X currently carries more consumer debt than any other generation since mortgages and home equity lines of credit account for a significant chunk of Americans' debt.
But one of the most noticeable trends over the last few years has been an increase in debt among younger age groups. Not only did Millennials and Generation Z have the highest total debt increase in 2020, they also had the biggest increase in mortgage and personal loan debt.
The more educated you are, the more debt you have
The financial prospects of Americans vary greatly based on their background and education. The higher your level of education, the more debt you have. This is because a higher level of education leads to a greater level of income, and a greater level of income leads to more spending.
Those with higher incomes feel the crunch much more than those with lower incomes
The amount of outstanding debt is strongly tied to the level of income. This means that with higher income comes higher loan balances. With a higher income, you can obtain a larger mortgage or auto loan. You have a greater capacity to incur debt and a better capacity to repay it.
In terms of homeownership, a lower salary equals a lower probability of even qualifying for loan debt. Although credit card qualification is less demanding, the underlying guideline remains the same.
The majority of states saw debt increase by as much as 5.9%
Debt decreased in certain states but increased in others — by as much as 5.9%. Among the states that saw a rise, only two showed growth that was in line with the national average (0.3%). The rest had growth of at least 0.6%, with several seeing growth of more than 1%.
On the opposite end of the scale, consumers in 15 states and Washington, D.C. saw their average debt balances decrease. The majority of states with declining balances reported a reduction of 1% or more.
Four Ways to Reduce Your Debt
Snowball Method
This technique allows you to make significant progress by paying as much as possible toward your smallest amount each month.
Refinance Debt
Debt refinancing or consolidation to a lower interest rate can save you hundreds of dollars in interest and help you pay off your debt faster.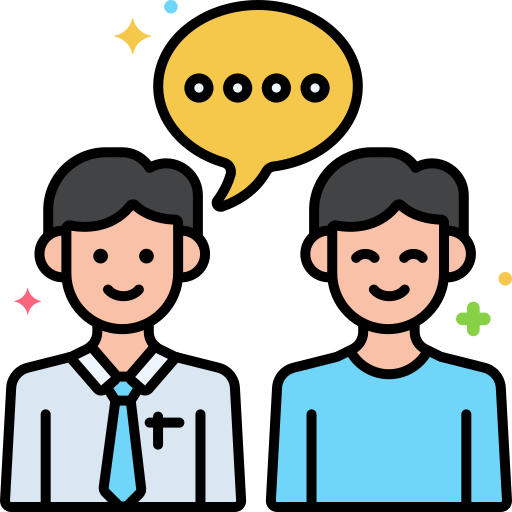 Credit Counseling
Certified credit counselors engage with creditors on your behalf to build an inexpensive debt management plan when it comes to debt repayment.
Track your Progress
Keeping a spreadsheet or a visual record of your progress can remind you of how far you've come and the goals you still want to reach.