For many people, online installment and payday lenders seem like a great solution to a sudden financial problem like a small medical bill or car repairs. The application process for these loans is quick, the qualifications are minimal, and the funds are available in no time. Yet there's a reason why these loans are so easy to get.
Short-term loan providers – that is, payday lenders and installment lenders – almost always end up costing the borrower in the long run. That's why it's important to make sure you make an informed decision before choosing a lender. If you're thinking about taking out a loan with Minto Money, check out this full review first.
Key takeaways: Minto offers quick and easy loans, but its status as a tribal lender allows it to sidestep state laws that may cap interest rates. Minto also doesn't disclose its rates, fees or other loan specifics on its website, and Minto includes a disclosure mentioning that its loans are expensive. Minto's fine print also says that you may be better off exploring other borrowing options, including credit card cash advances or home equity loans.

Minto Money is a Tribal Lender
Minto Money is an online tribal lender that offers small installment loans to people who need cash fast to cover an unexpected financial emergency. The lender operates under a federally recognized sovereign American Indian tribe. Unlike some other tribal lenders, Minto Money adheres to federal laws and regulations when it comes to their short-term loan products.
Minto Money's goal is to make the entire lending process as easy as possible for consumers. They strive to do this through responsible lending practices and a commitment to customer safety and privacy. To that end, the loan application through Minto Money is convenient and the decision to provide funding is quick.
Although Minto Money claims they do not offer payday loans, their installment loans come with a high annual percentage rate (APR). usually in the triple digits. For context, most personal loans have an APR that falls between 6% and 36%, while even high-interest credit cards cap out at 36%.
The one advantage of Minto Money's installment loans over traditional payday loans is that these loans come with longer repayment periods. This makes it easier for most borrowers to make on-time monthly payments until the loan is paid in full. The downside is that longer terms also mean more interest on the loan.
Like many other short-term, online lenders, Minto Money has a disclaimer on their website that installment loans are meant as a short-term solution rather than a long-term one.
Is Minto Money Licensed?
In short, no.
Minto Money is part of the Minto Tribe, or Native Village of Minto, in Alaska. Although Minto Money is in Alaska, the lender is not state-licensed. This means they do not have to abide by state regulations or laws. For many tribal lenders, this is common since they are usually owned and operated by the tribe and thus adhere to tribal law.
Not being licensed gives Minto Money certain rights other online lenders do not have. For instance, the lender:
charges unfair interest rates that far exceed state limits
grants loans that not only break state laws but also put many consumers who are already struggling financially in worse debt
Many unlicensed tribal lenders hold themselves above the law and provide loan products that are highly profitable to them, but that end up being hugely problematic to borrowers.
That said, Minto Money is a member of the Online Lenders Alliance (OLA). The OLA is an association that's committed to ensuring its members adhere to lending's best standards and practices. As a member of the OLA, Minto Money follows a certain code of conduct while complying with federal law.
READ MORE: What is a tribal loan — and tribal lenders to avoid
Loans from Tribal Lenders vs. Payday Loans
Here are some of the main similarities and differences between tribal loans and traditional payday loans:
APR. Both types of loans usually have APR in the triple digits. However, tribal lenders may charge much higher interest rates (sometimes as high as 950%).
Regulations. Since tribal lenders operate on reservations and online, they can evade federal and state consumer protection laws. Traditional lenders are subject to state regulations.
Repayment. Traditional payday lenders usually require repayment in a lump sum that includes the principal balance, interest, and other fees. Tribal loans are installment loans that have longer repayment terms that span several months to a year. Both loan types may require the borrower to set up direct debit to their bank account for automatic withdrawals.
Loan amount. Most traditional payday loans are a few hundred dollars. Tribal lenders may offer loans for $1,000 or more. Both loans can be used for things like home or car repairs, medical bills, or utility bills.
Default. If the borrower fails to make payments to a tribal lender, the lender may be able to sue them. The lender cannot, however, take the borrower to criminal court. Defaulting on payments in either case may also damage the borrower's credit score.
READ MORE: Installment loans vs. payday loans
Minto Money Has Tribal Immunity
As a tribal lender, Minto Money may claim tribal immunity. This means the lender is immune to criminal or civil prosecution. It also means they can do things like:
break the terms of their loan agreements as they see fit

offer higher loan balances than other lenders
charge interest rates beyond state limits
ignore state laws means to protect the consumer's best interests
The Supreme Court and the Consumer Federal Protection Bureau (CFPB) have been trying to crack down on tribal lenders in an effort to protect consumers from unfair or predatory lending practices. However, this is a slow, tedious process with limited success. Meanwhile, tribal lenders continue to offer loan products that end up causing financial ruination to consumers with bad credit who struggle to even keep up with their bills.
Considering a Loan from Minto Money? Here's What to Expect
Although Minto Money promises transparency from beginning to end, the lender keeps certain things like the exact APR and the duration of the loan vague until after the loan application has been approved. While the consumer can decline the loan offer once they review the terms, there are a few major issues with this lending practice.
For one thing, some consumers may feel pressured to continue with the process and sign the loan agreement even if the terms are not as expected. For another, the terms may be misleading or the wording of the contract may be tricky.
Take, for example, the experience of Heidi S. She began the application process with Minto Money, and the lender was demanding her bank account information before she even knew whether she had been approved. When she began to feel uncomfortable about providing confidential information, she ended the application process and started doing some investigating. Never provide information over the phone if you aren't comfortable with strangers having it.
Online Reputation
On Trustpilot, Minto Money has 4.2 out of 5 stars with around 2,600 customer reviews. Most complaints are related to vague loan terms and high APR. Some consumers say the lender feels like a scam because it doesn't disclose the full terms and rates of the loan until it's too late to back out.
On BBB, Minto Money has an average rating of 1.24 out of 5 stars with 67 reviews. The lender is also not BBB-accredited. Overall, many reviewers on the site felt Minto Money's loan terms are misleading and unreasonable.
Here are a couple of standout reviews:
In July 2021, someone took out a $900 loan under the impression the interest rate would be 16%. It turned out the 16% was a daily rate and the loan itself ended up being roughly $5,000 by the end
Another recent customer stated they had to pay around 500% in interest on their loan
The high cost of borrowing is a common theme: Valory H. explained that she borrowed $1,000, which under normal circumstances would have ordinarily been repaid within two months. But in the end, because of interest rates she didn't understand, she repaid more than $5,000.
The tribal lender has responded to several of the negative reviews online, but the responses all seem to follow a template. Minto Money further indicates they do provide full disclosure on all loan fees and rates, but they don't indicate when.
When considering an online lender, do some research to make sure you know what you're getting into before committing to a loan.
Class Action Lawsuit
Minto Money was recently named in a class action lawsuit, Hall vs. Minto Development Corp., alleging that Minto has engaged in a "rent-a-tribe" scheme in an effort to avoid prosecution under state laws. The filing claims that they've used the scheme to issue illegal loans with APRs in excess of 700%.
The suit says that BEDCO is controlled by a non-tribal member, defendant Douglas William Isaacson.
Typical Loan Terms with Minto Money
In general, these are Minto Money's typical loan terms:
An average of 530% APR (though this varies based on factors like the loan amount and term)
Principal balances between $100 and $2,500 for first-time borrowers
Loans up to $3,000 are available for repeat customers who've successfully repaid their previous loan
Terms vary but may average out at around 10 months with monthly payments
No prepayment fees
Payments that are more than 5 days late will incur a $20 late fee plus additional interest
$30 fee for returned payments
Option to cancel the loan by 4 PM Central time the next business day
For the most part, these are fairly standard terms for most tribal lenders.
What are the Pros and Cons of a Loan from Minto Money?
Pros
Fast, secure, and easy online application process
Borrowers with bad or no credit can qualify
High income isn't needed to qualify
Funds are usually available within one business day
Minto Money allows early payment without penalty
Cons
The loans may have long terms, which means higher interest
The loans have an extremely high APR
Loan terms are often misleading and kept vague until the contract is signed
Not state-licensed
Other fees exist, including $20 late fees and $30 nonsufficient funds fees for returned payments.
Not available in all states
Not available to active duty military members
These loans can hurt your credit score due to a hard inquiry on your credit report
To learn more about the dangers of quick loans, check out this video:
How to Apply for a Loan from Minto Money?
Like most tribal lenders, Minto Money has minimum eligibility requirements.
To qualify for a loan through Minto Money, you'll need to be 18+ years old, have an active checking account and a source of income, and provide basic contact information.
The lender does not lend to borrowers with an active bankruptcy case. It also does not accept a savings or prepaid account. All payments must be made via money order, cashier's check, or direct transfer.
If you're interested in applying for an installment loan with this lender, here's how to do it.
Use the slider to indicate how much you want to borrow. Then, fill in details like your full name, email, and state.
Follow the prompts and provide details about your contact information, military status, and income. For the income section, be prepared to provide information about your income type (employed, no regular income, etc.), length of employment, job title, payment frequency, and previous and upcoming payment dates. Alternative incomes like alimony or child support are accepted.
Then, verify your identity with the following information: driver's license or state ID number, date of birth, and social security number.
Fill in details about your bank account.
Finally, check the boxes to agree to Minto Money's Terms and Conditions, as well as to allow them to contact you.
Click "Submit Application" and wait for approval.
Only start an application with Minto Money if you intend to complete it. Otherwise, the lender may be able to save your data and contact you later about completing your loan request.
Better Alternatives to Tribal Loans
Even the best tribal loans are an expensive form of debt that should be avoided. The good news is that there are plenty of alternatives. Here are just a few: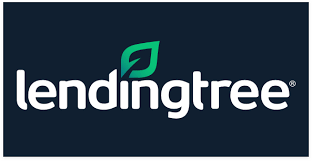 LendingTree
LendingTree is a reputable online service that gathers the user's information to find the best rates possible for commercial and personal loans. This service saves consumers time and makes it easy to find a suitable lender. It's also free to use.
With LendingTree, borrowers may compare different lenders side by side to determine their terms, interest rates, minimum and maximum borrowing amounts, and other fees. Since there are multiple lenders available, there are options for borrowers with nearly any credit score or history.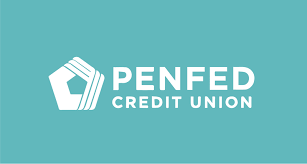 PenFed Credit Union
Established in 1935, PenFed has served more than 2 million consumers and is a federally recognized and insured institution. It offers auto loans, personal loans, lines of credit, mortgages and payday alternative loans.
The APR on personal loans starts at 5.99%. Personal loans have a maximum term of 5 years. There are no early payoff fees, origination fees, or other hidden penalties, which makes PenFed's loan products a more affordable form of financing, especially to those with poor credit.
READ MORE: Best small loans — even if you have bad credit
Other Borrowing Options
Peer-to-peer lending: Peer-to-peer lending, or P2P, allows individual investors to lend money to borrowers through an online system or platform like Prosper or Peerform. These platforms strive to connect the right borrower with the right investor to ensure the best terms and customized rates based on the individual's credit score and other factors.
Borrow from friends and family: Aside from being a more flexible option, borrowing from loved ones comes with several other advantages. For starters, you may have a longer or adjustable repayment period and little to no interest. However, this method could result in a poor power dynamic without proper planning. This form of borrowing also offers limited legal protection if the borrower doesn't pay back the money.
Credit card advance: If you have an active credit card, you may be able to use it to take out a small cash advance at a local ATM or the issuing bank. Fees can be quite high, however. In addition to any ATM fees, lenders usually charge between $5 and $10 or up to 10% of the amount withdrawn. Plus, since the amount is borrowed against the existing line of credit, the account will accrue more interest.
Home equity loan or home equity line of credit (HELOC): Home equity loans are a way for homeowners to borrow money against the equity on a home. The equity is the difference between the remaining balance on the mortgage and the market value of the home. Another option is the HELOC, which acts more like a credit card with a limited amount available based on the home's equity. HELOCs are repaid in installments and typically have variable interest rates.
401(k) loan: A 401(k) loan is a set amount taken from an individual's 401(k) retirement account. The advantage of a 401(k) loan is that it doesn't incur any taxes or upfront penalties. Additionally, any interest you pay into the loan goes back into the retirement account. On the downside, the money still in the account may incur less interest since there's less money available. Plus, if you lose your current job, you may have to pay back the 401(k) loan quickly or risk defaulting on it.
Paycheck advance app: Paycheck advance apps (also sometimes known as cash advance apps) like Earnin allow borrowers to withdraw a small amount from their upcoming paycheck. Most of these apps have higher qualification requirements. Earnin, for example, requires any borrower to have proof of employment with regular direct deposits. Many paycheck advance apps offer between $100 and $500 per payment cycle. These apps are also usually free to use, though some apps accept "tips."
The Bottom Line
If you need cash fast and have nowhere else to turn, Minto Money may be able to work as a short-term, one-time solution. But the best financial strategy is — if at all possible — to avoid tribal lenders altogether. Consider other options like a cash advance app, personal loan, or a more reputable online lender.
FAQs
Where is Minto Money Based?
Minto Money says it is operated by the Benhti Economic Development Corporation, an economic arm of Minto, a federally-recognized Indian Tribe located in Alaska
How Can I Contact Minto Money?
You can learn more about Minto Money by calling (844) 446-4686 visiting mintomoney.com or going to your Minto Money login page.
What Are the Eligibility Requirements for a Loan from Minto Money?
You may be eligible for a Minto loan even if you've got a bad credit score. Eligibility criteria are less stringent than with traditional lenders. You must:
–be 18 or older
–not be in the midst of a bankruptcy case
–be willing to share personal data, like bank account information and income