Venmo was designed to serve friends and family who wanted to split bills or payments evenly. It has evolved into a popular all-around peer-to-peer payment platform. If you use the app, you may have wondered if you can get a cash advance through Venmo.
The short answer is yes, but not directly through Venmo, which does not offer a loan product. However, you can use a few hacks if you need a quick cash advance. Here's how to do it.
Our Top Pick: Dave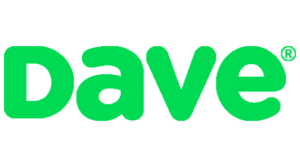 Borrow up to $500 and spend it instantly
Get paid up to 2 days early
Dave provides other banking and budgeting solutions
Disclaimer: Some or all of the products featured in this article are from our partners who compensate us. This may influence which products we write about and where and how the product appears on a page. However, this does not influence our evaluations. All opinions are our own.
Key points
Venmo does not directly offer loans, but some loopholes allow you to loan yourself money
It's possible to advance yourself some cash using features offered by Venmo
Loaning yourself money through Venmo works best for American Express cardholders
You can get cash advances by using Amex Send or loaning money to yourself via your Venmo credit or debit cards
The costs associated with these options vary but likely are cheaper than payday loans
Can I Get a Cash Advance Through Venmo?
You cannot get a cash advance or loan directly from Venmo. You can use Venmo features to get a cash advance, but you'll need to check the terms carefully and evaluate the costs.
Amex Send
How to use it to borrow money: American Express cardholders can send money through Venmo with no interest or transaction fee
If you have an American Express credit card, you can send money through Venmo with no transaction fee or interest until after your monthly bill is due. You're basically giving yourself a cash advance from your credit limit.
If you can pay the advance back by your credit card bill's due date, this is a cheap way to loan yourself some money to cover bills and expenses. It could even protect you from falling into the payday loan trap.
You will need to set up Amex Send and link your American Express credit card account.
If you send a lot of money through Venmo and your credit score is good, Amex offers some good options with no annual fee, including:
Blue Cash Everyday if you're looking for cash rewards
Hilton Honors Card if you're looking for hotel points
Delta Skymiles Blue if you want to earn Delta miles
Venmo Credit Card Cash Advance
How to use it to borrow money: This works like a traditional credit card cash advance, and you'll pay a fee of $10 or $5 of the advance
Venmo offers its own credit card, the Venmo Visa card. The card carries rewards on your top spending categories and is imprinted with your Venmo QR code to enable easy Venmo payments.
You can draw a cash advance on your Venmo credit card. You'll pay a cash advance fee of $10 or 5% of the advance, whichever is higher, and your cash advance will start accruing interest immediately, with no grace period.
The cash advance fee plus the high APR makes this an expensive advance, but it's still cheaper than a payday loan. Be careful, though: the credit limit on the Venmo card may be as low as $250. Your cash advance could raise your credit utilization rate and harm your credit.
Venmo Debit Card
How to use it to borrow money: Venmo offers a "reload" feature that allows you to make purchases that total more than you have in your Venmo account. The account will automatically transfer funds from your linked bank account in $10 increments to cover the difference.
Venmo also offers a debit card linked to the Mastercard network. The card links to your Venmo balance and allows you to use your Venmo balance wherever Mastercard is accepted.
You can also use it to withdraw cash through an ATM or over the counter. If you use a MoneyPass ATM there will be no charge, but you will pay a fee for all others. You can get cashback rewards from participating retailers on the MasterCard, Maestro, or PULSE networks.
You need to enable the reload feature to use it. If you try to reload more than you have in your linked bank account, the transaction will be declined, and your bank may charge an overdraft fee.
The reload feature will not work with cash withdrawals. You can only withdraw money in your Venmo account, up to $400/day. You cannot draw a cash advance through a Venmo debit card.
If a cash advance function is important to you, consider a cash advance app like Dave, Brigit or Chime SpotMe. You will have to pay a monthly fee, but you will have access to cash advances without interest or fees and other features as well.
How Venmo Works
Venmo is a digital wallet. Its core function is moving money between Venmo users. You specify the amount you want to send and the Venmo account to which you want to move it, and Venmo does the rest. This makes it ideal for family, friends and regular contacts to move money.
You cannot overdraw your Venmo account. If you try to move more money than you have in your account, the transaction will simply be declined. You can use a credit card if you have one linked to your account or move money from your checking account to your Venmo account.
Pro tip: Venmo also offers its own branded credit and debit cards, as described above, and allows cryptocurrency purchases. You can make purchases with Venmo, but unless you have Venmo credit or debit cards, you will only be able to use your account at merchants with Venmo accounts.
How does Venmo make money? Watch this video to learn more:
Which Credit Cards Charge a Fee for Venmo?
Linking a credit card to your Venmo account and using that for purchases offers some advantages. Credit cards offer fraud protection that few other cashless purchase methods can match. 
That protection comes at a price. Venmo will charge a 3% fee when you use a linked credit card to send money or make a payment.
The fraud protection may seem worth the price, but remember that you can make the purchase directly with your credit card and have the protection without the fee.
Pro tip: There's one more thing to consider before using your Venmo account with a linked credit card: some card issuers may treat the transaction as a cash advance, which means there will be no grace period — interest will immediately start to accrue.
How Financial Institutions Categorize Money Transfers
Each credit card issuer has its policy regarding Venmo transactions. If your issuer classifies Venmo transactions as cash advances, you'll pay a higher interest rate and interest will begin accruing on the transaction immediately. You may also pay a cash advance fee.
Venmo won't tell you which card issuers treat Venmo transactions as cash advances.
Banks That Count Venmo Transfers as Cash Advances
Cards issued by these banks will treat Venmo transactions as cash advances (and you'll pay the higher cash-advance fees).
Bank of America
Barclays
Capital One
Chase
Citibank
U.S. Bank
Wells Fargo
Avoid linking cards from these issuers to your Venmo account.
Banks That Don't Count Transfers as Cash Advances
These card issuers do not count Venmo transactions as cash advances. This means you will only need to pay the standard Venmo transaction fee.
American Express
Discover
Pro tip: If you have an American Express card, you have an advantage: you can use Amex Send and pay no fee at all.
Venmo Features
Venmo is designed to be a simple, safe application blending payment features with social media features. Here are some of the app's features.
Venmo is available on Android and iOS. It can only be used on a mobile device using one of these operating systems.
You can buy cryptocurrency with your Venmo balance.
Venmo uses Automated Clearing House (ACH) processing methods, avoiding paper checks and cards.
The app is a digital wallet and mobile payment gateway to make transactions easier and faster. 
Venmo can be used to process debit and credit card transactions.
Venmo records your transaction history for easy reference later.
Venmo syncs the data stored on your mobile device and provides easy access to your contacts.
You can send messages with your payments, making Venmo both a social and financial experience.
Pro tip: Venmo has been criticized for privacy issues over the visibility of payments and transaction records. The app has upgraded privacy options, but you may need to review your settings to ensure that your records are not accessible. The default privacy setting often lets everyone you've transferred money to in the past view your transactions, and you may not want your friends and family to see every Venmo transfer you make. Venmo transfers also cannot be canceled.
How Does Venmo Compare to Other Payment Apps
Venmo competes with several other popular applications, including parent company PayPal. Here are a few popular options.
Venmo vs. Paypal
Paypal is the giant in the payment app space Venmo's owner. Paypal is globally available on all major operating systems, including Windows, while Venmo is only available in the U.S. on mobile apps. The applications have similar fee structures.
Overall, PayPal is more oriented toward consumer-to-business purchases, while Venmo targets peer-to-peer transactions within an individual's social network. As a result, PayPal has stricter privacy and fraud protections, but PayPal may also impose a holding period on incoming funds.
Pro tip: If you're purchasing an item online, particularly from a stranger via Craigslist or Facebook Marketplace, always pay through Paypal, and do not accept any seller demands to use the "Friends and Family" feature. Using PayPal Goods and Services transactions are the only way to protect yourself from scammers. If someone refuses to accept this method of payment, do not purchase items from them. You will not be protected.
Venmo vs. Zelle
Zelle is an electronic payments network owned by a consortium of major banks. It allows direct transfers between accounts. Zelle works directly from bank to bank and does not hold money in its own account as Venmo does.
The Zelle network and its participating banks do not charge any fees for bank-to-bank transfers.
Venmo has more users than Zelle and handles more transactions, but Zelle processes a much larger dollar transaction volume, suggesting that the platform is typically used for larger transfers. Zelle is not usually used for purchases.
Venmo vs. Cash App
Cash App is a peer-to-peer money transfer service that operates much like Venmo. Users have a dedicated Cash App account. CashApp offers a debit card but not a credit card.
Cash App offers the option of sending money from your Cash App balance, a linked bank account for free or a linked credit card with a 3% fee. CashApp also offers four-week loans of $20 to $200 to qualified borrowers for a flat 5% fee. That's a 60% APR. That is a pretty high interest rate but is significantly lower than what you'd pay most payday lenders.
Like Venmo, Cash App allows you to invest in cryptocurrencies. Cash App also allows you to invest in a range of stocks, a service that Venmo doesn't offer.
READ MORE: How to borrow money on Cash App
The Bottom Line
Venmo is a convenient, effective way to move money among your existing contacts, especially if people in your network already use the platform.
Venmo-branded debit and credit cards are also useful ways to loan yourself money, though you'll pay an extra fee for credit card purchases or transfers. You'll also need to watch out for that low credit limit: pushing your credit utilization up won't take much of a balance.
If you have an American Express card, you can use Amex Send to get a cash advance through Venmo, and you won't pay interest or fees if you pay on or before the due date.
If you don't have an American Express card, a cash advance through Venmo will be costly, and you might be better off using a cash advance app.
FAQs
What is Zelle?
Zelle is a payment platform that allows instant transfers between accounts at participating banks. It's owned by a consortium of major banks. It's a fast, cost-effective way to move money from one Zelle user to another, but it's less effective for purchases.
How Can I Borrow Money Through Cash App?
Cash App offers four-week loans up to $200 to qualified borrowers. There's a flat 5% fee for a 60% APR. There's a 1.25% per week late fee. These loans are still in the testing phase and are not available in some locations.
To learn more about borrowing money on Cash App, click here.
What is Venmo Crypto Wallet?
Venmo Crypto Wallet is a feature that allows you to buy and hold Bitcoin, Ethereum, Litecoin, or Bitcoin Cash through your Venmo account. You can use your Venmo balance, Venmo debit card, or linked bank account. You can start with as little as $1, but there are purchase fees.