Credit is part of your financial power. It helps you to get the things you need now, like a loan for a car or a credit card, based on your promise to pay later. Working to improve your credit helps ensure you qualify for loans when needed.
But this is far from a perfect world, and not everyone has excellent credit. If you are one of the millions with less-than-stellar credit, you may be able to get funding for your mobile home, and we are here to help you.
Research Your Options
A conventional loan probably isn't your best option if you have bad credit. Even if there is not a minimum requirement for income, credit score, and down payment to qualify, a minimum of 620 is typically required to qualify for a conventional loan.
Here are some of the best ways to refinance a mobile or manufactured home if you have bad credit:
Chattel Loan
A chattel loan finances a mobile home as personal property, not real estate. Because of this, interest rates are often much higher than what you'd pay a mortgage lender, but qualifying is much simpler. The result is a higher monthly payment.
These rates are significantly higher than the other options and range from 7.75% to more than 10%. Terms are up to 20 years.
The minimum credit score requirement is 575.
The minimum loan amount is $35,000. The maximum loan amount is $275,000. New single or multi-section manufactured homes are eligible.
Here are some chattel loan lenders:
Disclaimer: Some or all of the products featured in this article are from our partners who compensate us. This may influence which products we write about and where and how the product appears on a page. However, this does not influence our evaluations. All opinions are our own.
21st Mortgage Corporation
They're a full-service lender specializing in manufactured and mobile home loans.
Pros:
No minimum score for most loan products
They can help if your score is less than 575 and "zero credit score" buyers
No maximum debt-to-income ratio
0% down available for well-qualified buyers, but typically 5% to 35% down
Terms general up to 30 years
In most states do not have age restrictions on the home
Cons:
Not available in A.K., HI, MA and R.I.
Cash-out option not available in Texas
Not available in the following Illinois counties: Cook, Kane, Peoria, and Will
Investment properties are limited to 10-year terms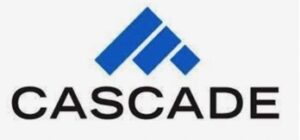 Cascade
Cascade offers a range of modular and manufactured home financing options and has programs available for both top qualifying applicants and prospective home buyers who can afford a home today but have had credit challenges in the past. Cascade's FHA modular and manufactured home purchase loans require as little as 3.5% down or land equity instead of this amount.
Cascade offers a portfolio land home program called LandSmart. It is designed to help qualified buyers finance the purchase of both the land and home; FHA (FHA refinance loans have a maximum Loan to Value of 97.75%), V.A. loans, construction to permanent financing, and chattel loans. They have loans with a qualifying FICO score of less than 600 but are subject to additional guidelines requirements.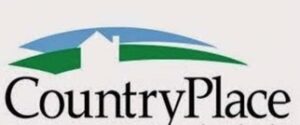 CountryPlace Mortgage
On average, CountryPlace Mortgage's interest rates were similar to those of other lenders (+0.08%). On the other hand, its loan-related closing costs were higher than those of different lenders, with a difference of +$264. For refi's, they are similar to other lenders for conforming, FHA and V.A. loans. Overall, combining interest rates and closing costs, reviews estimate that CountryPlace Mortgage tends to be an expensive lender for conforming, FHA, and V.A. purchase mortgages.

Triad Financial Services
Triad has been in business for over 60 years in the manufacturing home marketplace. They can do single-wide and double-wide homes with or without a permanent foundation. This allows financing for homes on rental land, trailer parks, leased property, or family land. They can do up to 95% LTV on a primary residence purchase, finance the first year's homeowner insurance, finance homes 1976 or newer only, and takes about 2-3 weeks to close for the home only, and 4-5 weeks for land and home. All loans need to go through an approved dealer.
Credit Human
Credit Human funds loans from single-section to multi-section or modular homes. They have competitive fixed rates and flexible terms, and no prepayment penalties. Their lending focuses on home-only transactions where land is not used for collateral and specializes in home-only loans, purchases, refinancing, and cash-out refinancing. Available in 38 states. They have a credit requirement of 660.
Personal loans
Because mobile homes are usually much cheaper than traditional homes, you might be able to refinance using a personal loan.
The catch: Personal loans have higher interest rates than other types. But you don't have to provide any collateral, so your home won't be at risk if you default, the paperwork is usually more straightforward, and you won't have to pay closing costs.
Rates can range from 3% to more than 30%, depending on your credit score. You will need a credit score of around 600 to qualify. Terms can last up to a maximum of 12 years.
Here are some of the top personal loans for bad credit: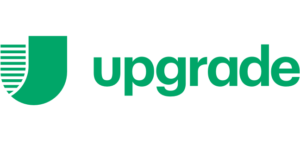 Upgrade
APR: 7.96 to 35.97%
Available in every state except Iowa, West Virginia, and Washington, D.C.
Loans range from $1,000 to $50,000 and are funded as soon as the next business day.
The lender charges origination fees between 2.9% and 8%
High annual percentage rates (APRs) compared to competitors
Low minimum loan amounts
Charges origination fees
Offers direct payment to third-party creditors
No prepayment penalty fees
Allows joint applications
Applicants with higher scores are more likely to avoid the company's highest APRs.
They can offer eligible applicants a secured loan to make qualifying or access a lower rate easier.


Upstart
APR: 6.5% to 35.99%
Loan amount: $1,000 up to $50,000
Loan terms: 36-60 months
Credit check: Yes, they make a hard inquiry after a profile submission to verify you meet their credit minimum
Minimum credit score: 580
Application process: Apply online. The Upstart loan timeline includes around 1 to 14 business days to get approved for an Upstart loan and another 1 to 3 business days to receive the funds after approval.
Prequalification: Upstart says borrowers can prequalify and see their rate in five minutes. They can expect approval to take one business day.
Other important information: No prepayment penalty, origination fee that can be up to 8% of the loan amount, no mobile app, and no co-signed, joint, or secured loans offered. The minimum income requirement is $12,000.

RocketLoans
APR: 8.416% to 29.99% (with autopay discount)
Loan amount: $2,000 to $45,000
Loan terms: 36-60 months
Credit check: Yes, the prequalification process only requires a soft credit check
Minimum credit score: 580
Application process: Online and receive funds in two to four business days.
Prequalification: Offers same-day approval, and same-day funding may be possible
Other important information: No prepayment penalty, rate discount on autopay, no co-signers or co-applicants.


Can qualify with a 580-credit score
Origination fees: You may be required to pay an origination fee as high as 4.75% (average is 0.5-1%). Many personal loans do not have origination fees.
They refinance personal loans
Income documentation may be required
The loan amount is relatively low; up to $35,000
Their APR ranges from 9.95% to 35.95%.
Licensed to do business in 42 states
most of Avant's customers have fair-to-good credit scores ranging from 600 to 700
Next-day delivery of funds
V.A. Loans
Backed by the U.S. Department of Veterans Affairs, these loans offer ultra-low interest rates, but they're only available for military veterans and service members.
In addition to military service, you'll typically need a minimum credit score of 620. The maximum loan term is 25 years.
V.A. Refinance Fees
V.A. cash-out refinancing allows borrowers to qualify for a loan amount (or cash out) equivalent to 100% of the appraised value of their home. You can then use the money for debt consolidation.
A V.A. cash-out refinance costs 2.3% of the total loan unless it's not your first V.A. loan. The funding fee is 3.6% on subsequent V.A. loans.
USDA Loans
The U.S. Department of Agriculture backs USDA loans. They are designed to promote homeownership in under-developed parts of the U.S., so they're only available in designated rural areas. The mobile home must be less than one year old.
FHA Loans
The Federal Housing Administration guarantees FHA loans. They offer flexible guidelines and a low-down payment option. They're a good option for first-time homebuyers, but they're also available to repeat home buyers. Interest rates are competitive.
The program requires a minimum credit score of 580. Loan terms range from 20-25 years.
Conventional Loans for Bad Credit
Fannie Mae and Freddie Mac back conventional loans. Most borrowers will need a minimum credit score of 620 and at least 5% equity in the home to qualify.
But some conventional lenders target borrowers with bad credit. For example, 21st Mortgage Corporation offers mobile home loans and refinancing with no minimum credit score requirements and prepayment penalties.
Conventional loans can have fixed or adjustable rates, and you can sometimes get cash-out refinancing. Interest rates are comparable to other home loans. Loan terms are up to 30 years.
READ MORE: 5 best conventional mobile home loans
Refinance Options If You Don't Own the Property on Which Your Mobile Home is Located
If you rent the land your mobile home is on, you still have a couple of options.
FHA Title 1 Loans
To qualify, you must:
Use the mobile home as your primary residence
The mobile home must be set on a permanent foundation
Lease from an FHA-compliant site
Have an FHA-eligible lease
Meet with a Mortgage Broker
Talk to a mortgage broker if you have bad credit and are unsure about your loan options. They research loan options and negotiate with lenders on your behalf. A broker can also pull your credit report, verify your income and expenses, and coordinate the loan paperwork. In short, they can streamline the process for you.
READ MORE: How to refinance a mobile home without land
What are Mobile Homes, Manufactured Homes, and Modular Homes?
There are three different types of homes.
Manufactured homes: Manufactured homes are usually built in a factory. Traditional homes are built onsite. Once completed, manufactured homes are moved to their final destinations on a truck and placed onto foundations, making them permanent. You will need to own the land on which the manufactured home foundation is built.
Modular home: Modular homes are primarily constructed in a factory, but the house is transported in pieces to the home site, where construction is finished. Once built, the modular home can't be moved.
Mobile home: A mobile home is built in a factory but on a permanently attached chassis. It is then transported to the site by being towed or on a trailer. They are often left permanently or semi-permanently in one place but can be moved. You can rent mobile home space or own it.
READ MORE: Manufactured vs. modular homes — what's the difference?
What Does 'Real Property' Mean?
Refinancing will be much easier if your mobile home is permanently affixed to a foundation. That's because the house will be considered "real property." The owner of real property has all the rights of ownership, including the right to possess, sell, lease, and enjoy the land, also known as the bundle of rights.
Mobile homes not permanently affixed to a foundation are considered "personal property." If this is the case, your primary option is a chattel loan.
How to Refinance a Mobile Home Loan
First, you'll have to make sure you meet the requirements:
Mobile home refinancing requirements:
Have the mobile home anchored on land you own (not in a mobile home park)
Have the mobile home has to be attached to land you own and not rented in a mobile home park
Have at least 400-600 square feet of living space, depending on the loan program
The manufactured home must be "double-wide (minimum 20 feet wide)" with at least 600 square feet of living space.
Secure the mobile home to a permanent foundation that meets standards set by the U.S. Department of Housing and Urban Development (HUD)
Have the mobile home titled as real property (real estate)
The mobile home is taxed as real property
The mobile home was constructed after June 15, 1976
Ensure that the mobile home is without axles, wheels, or a towing hitch
The home must have a HUD tag and a metal plate certification label placed on the home's exterior. It must also have a data plate and a paper label you'll find inside the house.
Steps to Refinance Your Mobile Home
Assuming the home is permanently affixed to land you own and meets all requirements, you should
Determine the type of mobile home you own
Figure out whether it is considered "real property"
Choose the purpose of the refinancing
Choose the right loan program for your circumstances
Shop for the best loan rates and terms
Apply for prequalification
Want more information about refinancing your mobile home? Check out this video:
Does Refinancing Make Sense?
Unless you opt for a personal loan, you'll have to pay closing costs to refinance your original loan. These can be significant. You will need to make sure your new loan costs less than the current one. Interest rates are trending upward as well. Make sure you aren't refinancing to a higher rate unless you have no other choice. You will want to use a mortgage refinance calculator to determine whether you'll save money.
The Bottom Line
Refinancing a mobile home is challenging enough. If you have bad credit on top of that, it makes it a more significant challenge but not an impossibility.
If you can bring your scores up, that would be ideal. But we have offered some alternatives that will make refinancing your mobile home with bad credit a possibility.
FAQs
How Can I Find a Mortgage Broker?
Search locally and online. You can ask friends, family, and real estate professionals. Don't forget to compare online reviews and shop around. A mortgage broker can save you time and money if you don't know much about the different types of mortgages.
Why is it Harder to Refinance a Mobile Home than a Traditional Home?
There are two main reasons loans on manufactured homes are less likely to refinance than their site-built counterparts. Manufactured homes have smaller loan sizes and more considerable fees, producing fewer cost savings. And most manufactured homeowners with chattel loans rarely do mobile home refinancing because they have fewer options. 
Because of the lower cost of materials and faster build timeline than traditionally built homes, manufactured homes are priced between 10% and 35% less per square foot than traditional homes. So, it also boils down to inequitable financing opportunities that widen homeownership gaps and economic divides.
What is Private Mortgage Insurance?
Private mortgage insurance (PMI) is a type of insurance you might be required to pay for if you have a conventional loan. Like other kinds of mortgage insurance, PMI protects the lender, not you, if you stop making payments on your loan.