According to consumerfinance.gov, manufactured housing makes up six percent of all occupied housing, and a smaller fraction is mobile home loan originations. Of this small fraction of loans, 42% are considered chattel loans secured by the home and not the land. In short, a personal property loan.
Here are some mobile home loan options to consider if you wish to purchase a mobile home.
Best Mobile Home Loans
Manufactured Nationwide
Manufactured Nationwide has flexible mobile home loan down payments requirements, competitive rates, and flexible credit score requirements. These mobile home lenders may offer various types of loans depending on whether you own or lease land and whether you plan to purchase a newly constructed or used mobile home. It's available in all 50 states and is suitable for borrowers with fair credit but can sometimes work with people with no credit scores. They are experts in low-down-payment, government-backed loan programs. Your credit scores for the VA loan must be at least 620. Their down payment requirements range from zero down to 3.5% for their VA and USDA loans and with terms for loans that are 15, 20, or 30 years.
They offer 100% financing on all loan programs, including manufactured homes and the more complex construction and renovation programs. They do not provide loans for any Home Style that is placed on rented land, in mobile home parks, or on family land that is not owned by the property and is currently taxed as real estate. Construction and Renovation loans are not allowed on manufactured homes nor offered in Alaska, Hawaii, or New York. They're best for borrowers with good credit above 700 because they provide lots of options and flexibility.
---
ManufacturedHome.Loan
ManufacturedHome.Loan is for borrowers with good credit scores and features competitive rates and programs for first-time home buyers. They provide strong mortgage offers for applicants that meet credit/income standards, first-time homebuyer programs, offer financing for homes in a mobile home park, and can finance mobile homes as vacation homes. They are working with a partner company called eLend, and they can help get you the lowest rates and best terms. Most mobile home lenders will only lend to you for your primary residence and if you also own the land and have good credit.
If you qualify for their VA or FHA mobile home loans, your down payment could be as low as zero to 3.5%, respectively. They offer purchase and refinance loans and are the best company for those with good credit.
---
21st Mortgage Corporation
21st Mortgage Corporation offers mobile home loans with no minimum credit score requirements and no prepayment penalties. They are suitable for borrowers with poor credit and available in 45 states. They can also finance purchased homes in a park or community on leased land for permanent and non-permanent home foundations. The company requires the borrower's debt-to-income ratio to be under 43% to qualify for a loan without having a cosigner or additional documentation. 21st Mortgage's interest rates are relatively high—between 5% and 10.99%.
Financing options are available for both new and pre-owned mobile homes with a minimum loan amount of $22,000 for person-to-person lending and $14,000 for a property purchased through a retailer. Their down payment requirements range from zero to 35% on all property purchases. If your score is under 570, that will require a 35% down payment, but it can be a combination of cash, trade-in, or land equity. This company is the best for those with bad credit.
---

eLend
eLend is great for borrowers who don't have a lot of cash on hand. They offer mobile home loans with up to 100% financing with terms ranging from 10 to 30 years. They have the option to use government-backed loan programs that often carry zero to 3.5% down payments, and its down payment assistance program helps ease the burden for its borrowers. If you are a community service professional, such as a police officer, firefighter, EMT, or teacher, or you work in the medical field or the military, and you are a first-time homebuyer, you can qualify for the down payment assistance. They require you to own the land to qualify.
They offer four different mortgage programs, FHA, USDA, VA, jumbo, conforming, and conventional mortgages; home loans for manufactured, single, and multi-family homes; accept cosigner and co-borrower applications; requires fair credit as low as 620. They have a prepayment penalty on their loans, no application fee, and are available in 45 states.
---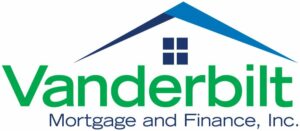 Vanderbilt Mortgage and Finance
Vanderbilt offers mobile home loans for new and used modular homes. It has serviced over 175,000 loans since its founding in 1974. The company provides traditional home loans too. They offer fixed and adjustable-rate mortgages in an extensive range of amounts and provide many types of loans, including biweekly, direct lending, portfolio mortgage, and a program for those with lower credit or no credit scores. Vanderbilt has a Land Home program that assists in financing both home and land in a single payment and eScore, a program that helps pay for energy-efficient upgrades. They're a national financial lender that focuses on manufactured, mobile, and modular housing.
The Vanderbilt Mortgage website doesn't list its application requirements or rates, but it does mention that lenders typically consider factors like your FICO score, income, and debts. The standard lender credit requirement is 620 for a traditional loan and 580 for an FHA loan. Other qualifications might include additional proof of income, savings or emergency funds, and repayment ability. They're an excellent option for those with low or non-existent credit scores.
Mobile Home Financing Options
Fannie Mae and Freddie Mac Conventional Loans
You can qualify for a Fannie Mae or Freddie Mac conventional loan with as little as 3% down.
Current rates for Fannie Mae and Freddie Mac are 5.81% for a 30-year fixed; 4.92% for a 15-year fixed; and 4.41% 5/1-year adjustable rate, though rates tend to fluctuate due to market conditions.
The mobile home loans have one key difference: Freddie Mac loans finance homes as small as 400 square feet. Fannie Mae requires 600 square feet and is at least 12 feet wide.
Freddie Mac mortgage products for manufactured homes include 15-, 20- and 30-year fixed-rate mortgages; 7/1-, 10/1-, 7/6- and 10/6-month adjustable-rate mortgages (ARMs); integrated construction conversion documentation or single close; Freddie Mac GreenCHOICE Mortgages and Freddie Mac CHOICERenovation Mortgage.
Other requirements include:
The manufactured home must be a primary residence.
The transaction must be a purchase or "no-cash out" refinance.
The mobile home must have a date of manufacture that is ten years or less as of the effective date of the appraisal.
You might have to shop for a private lender that offers these manufactured mobile home loans.
FHA loans
The Federal Housing Administration (FHA) — part of the U.S. Department of Housing and Urban Development — insures the loan, so your lender can offer you a better deal.
Down payments as low as 3.5%
Low closing costs
Fixed interest rates
Easy credit qualifying
FHA home loans are better options for borrowers with bad credit, particularly when buying mobile homes or manufactured homes.
The maximum loan for a manufactured home with no lot is $66,678.
The maximum loan amount for manufactured homes and a lot is $92,904.
The program requires a minimum credit score requirement of 580. Loan terms range from 20-25 years
VA Manufactured Home Loans
Backed by the U.S. Department of Veterans Affairs, these loans offer ultra-low interest rates, but they're only available for military veterans and service members.
In addition to military service, you'll typically need a minimum credit score of 620. The maximum loan term is 25 years.
The VA loan program includes financing for manufactured homes. Buyers must put 5% down, and the loan terms are shorter — between 20 and 25 years, depending on the property.
USDA Manufactured Home Loans
USDA Rural Housing loans require no down payment. The home must be brand new, permanently attached to its foundation, at least 400 square feet, and built to HUD's post-1976 standards.
USDA manufactured home loans work only in rural and suburban areas — and buyers must meet certain income limits.
Buyers who earn 80% or less of their area's median income are eligible for loans directly from the USDA.
Buyers with incomes of 115% or less of their area's median are eligible for USDA Guaranteed Loans from private lenders.
Chattel Loan
A chattel loan finances a mobile home as personal property, not real estate. Because of this, interest rates are often much higher than what you'd pay a mortgage lender. The result is a higher monthly payment. If you have a chattel loan, mobile homeowners could save significant money by refinancing to a traditional mortgage.
These rates are significantly higher than the other options and range from 7.75% to more than 10%. Terms are up to 20 years.
Personal Loan
Because mobile homes are usually much cheaper than traditional homes, you might be able to purchase your mobile home using a personal loan.
Personal loans have higher interest rates than other loans because they are unsecured loans deemed higher risk to the lender. But you don't have to provide any collateral, so your mobile home won't be at risk if you default. You'll need a minimum credit score of 500 to qualify.
Mobile Home Financing Requirements
It must be real property: Real property includes the land, the building, and fixtures that are permanently attached to the ground and cannot be moved. Personal property is not permanently attached to the land and can be moved.
It must meet minimum square footage requirements: A single-wide home must have 400 square feet of living space to qualify for a manufactured home loan. If you're buying a double-wide, meeting this requirement should be no problem.
Some types of loans have space requirements. For example, Fannie Mae's conventional loan for manufactured homes requires at least 600 square feet of living space.
Foundations and land requirements: Upon arrival, the home must be attached to a permanent foundation before it qualifies for a conventional loan or most government-backed loans. It can't be located in a mobile home park or on land someone else already owns unless you're buying that land.
Also Read: Are you looking to refinance your mobile home? Here's how
Factors When Considering a Mobile Home Loan
Mobile home loans are different from traditional mortgages, so you need to find a lender that offers them. Here are some factors to consider:
Rates: They'll be slightly higher than traditional mortgages, but shop around.
Loan options: If you need a government-backed loan program, make sure the lender offers that particular type of loan.
Down payment requirements: If you haven't saved a significant down payment, look for a lender with low down payment condition requirements.
Credit requirements: If your credit score is less than ideal, it can be challenging to qualify for a home loan of any type. But some lenders are willing to work with you, so look for programs with flexible credit requirements.
Geographic Availability: Not all lenders operate in all 50 states
Customer service: Check reviews and look for a record of reliable customer service.
Want to know more about mobile home loans? Check out this video:
The Bottom Line
While mobile home loans are not mainstream, there are still some good financing options available if you wish to be a first-time home buyer and cannot afford the standard build to suit.
FAQs
What Credit Score Do I Need to Buy a Mobile Home?
Ideally, you'll need a minimum credit score in the 500 to 600 range. A credit score lower than 500 probably won't qualify at all.
Higher credit scores get you better rates and terms. Scores in the 700s and 800s will get the lowest interest rates. Conventional loans aren't much of an option for scores below 700. Though the loan may get approved, you'll pay higher rates and get a shorter term, which will mean a higher monthly payment.
Do Mobile Homes Require Private Mortgage Insurance?
You will not be required to pay private mortgage insurance when you obtain a manufactured home loan. Private mortgage insurance isn't needed because it is considered a chattel loan and more like an unsecured personal loan, unlike a traditional mortgage which is a secured loan by the land and the building attached to that land.
Mobile Homes, Manufactured Homes, and Modular Homes: What's the Difference?
Manufactured homes: Manufactured homes are usually built in a factory. Traditional homes are built onsite. Once completed, manufactured homes are moved to their final destinations on a truck and placed onto foundations, making them permanent. You will need to own the land on which the manufactured home foundation is built and built after June 1976.
Modular home: Modular homes are primarily constructed in a factory, but the house is transported in pieces to the home site, where construction is finished. Once built, a modular home can't be moved. 
Mobile home: A mobile home is built in a factory but on a permanently attached chassis. It is then transported to the site by being towed or on a trailer. They are often left permanently or semi-permanently in one place but can be moved. You can rent space in a mobile home community or own the land on which it's located — built before June 1976.