If you bank with Chime, you may be looking for compatible cash advance apps. Cash advance apps help you bridge the gap with a paycheck advance without resorting to predatory payday lenders.
Which cash advance apps work with your Chime account? Let's take a look.
Our Top Pick: Dave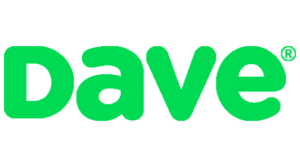 Borrow up to $500 and spend it instantly
Get paid up to 2 days early
Dave provides other banking and budgeting solutions
Disclaimer: Some or all of the products featured in this article are from our partners who compensate us. This may influence which products we write about and where and how the product appears on a page. However, this does not influence our evaluations. All opinions are our own.
These are the 8 Best Paycheck Advance Apps that Work With Chime
Breaking Down the Top 8 Options
Each app is unique and offers different features. Choose the best app for you, then follow the steps listed to link your Chime account. Make sure the maximum loan amount is high enough to meet your needs and be aware that it may take time to work you're eligible to borrow the maximum cash advance.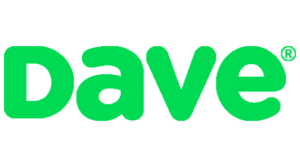 1. Dave
Maximum cash advance: $500
For a flat fee of $1 a month, Dave gives interest-free cash advances up to $500. Payment is due on your next payday or on the next Friday, depending on the amount. You will need a steady income, but there's no credit check.
How to Link Your Account
If you're a Dave member, search the list of banks, select Chime, and use your login details. If you already have a bank linked to your Dave app, go to the profile tab, select Linked Banks and Card, tap Change and go to the bank search.
---
2. Albert
Maximum cash advance: $100
Albert is a money management app that analyzes your income and spending habits, makes savings and budget recommendations, and moves savings into a linked digital wallet.
Albert is free but offers a premium service, Albert Genius. There's a free trial, and then you decide what you're willing to pay for Genius, but there appears to be a minimum of about $8 per month. Genius features include personal finance tips and advice from live experts, a 1% reward on your savings, and a micro-investment account.
Important: Be aware that unless you contact Albert to switch to month-to-month after your free Genius trial, you will be billed for an entire year at once.
Albert will give you early access to $100 and remove the funds on your next payday. The advance is free if you take standard delivery, which can take up to three days. For instant delivery, you'll pay $3.99 if you're a Genius subscriber and $4.99 if you're not.
How to Link Your Account
You can receive Albert's cash advances in your Chime account. Go to the "Budget" tab, tap +, select Chime, and add your account.
---
3. Cleo
Maximum cash advance: $250
Cleo is an app that not only tracks spending but it also acts as a budgeting app and helps you save. The app will give you a fee-free cash advance to help out until payday. Cleo can access your bank account and will get the sum back on payday. Many Cleo functions are free, but the cash advance is part of the Cleo+ package, which costs $5.99 a month.
How to Link Your Account
To link your Chime account to Cleo, search for Chime using the bar at the top of the app. You'll need to provide your login details.
---

4. Empower
Maximum cash advance: $250
Empower tracks your spending, helps you budget, and automatically sets savings aside. You also get the Empower card, which you can use at selected merchants and get up to a 10% cashback reward. There are no overdraft fees, insufficient funds fees, or minimum balances.
Empower costs $8/month but offers a free cash advance up to $250.
How to Link Your Account
To link Empower to your Chime account, search for Chime, select and fill in your account details.
---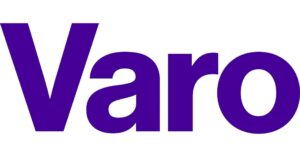 5. Varo
Maximum cash advance: $100
Varo is a full-fledged online financial platform with features very similar to Chime's. You get a debit card with access to an ATM network and a variety of other products, including high-yield savings accounts paying up to 3% interest.
Varo will give you a cash advance up to $100 if your account is active and at least 30 days old. You'll also need to have received at least $1000 in direct deposits in the last 31 days. You will have from 15 to 30 days to pay the money back.
How to Link Your Account
Most account holders who take a cash advance from Varo will simply take the money in their Varo account and use their Varo debit card to withdraw it. If you want to use Chime, go to Accounts on your Varo app, Choose Link an Account, search for Chime, and log into your Chime account.
---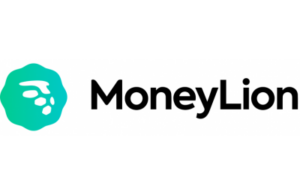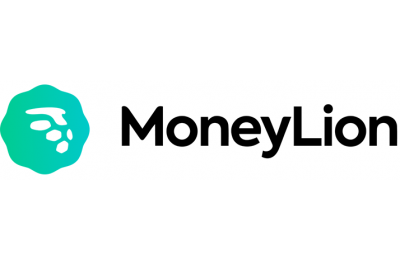 6. MoneyLion
Maximum cash advance: $500 (or $1,000 if you use other MoneyLion products)
Like Varo, MoneyLion is a mobile banking platform. Part of the package is a cash advance program they call Instacash. The cash advance limit is based on the size of your direct deposit and can be as high as $500. If you sign up for other MoneyLion products, you can advance up to $1,000.
How to Link Your Account
MoneyLion has its own debit card, and most users will take their cash advance through their MoneyLion card. If you use both services and you'd like to receive your MoneyLion advance in your Chime account, just go to "Transfers," click "Add Account," select Chime and add your account.
---

7. Klover
Maximum cash advance: $100
Klover says it offers small paycheck advances of up to $100. Klover does not charge any interest or fees on your short-term loan. It does, however, charge a membership fee of $2.49 per month.
How to Link Your Account
If you're a Klover subscriber, open the app and log in. Then remove your existing bank and add your Chime account through Plaid. This should be simple using your Chime debit card.
---
8. Chime SpotMe
Maximum cash advance: $200
The eighth option is a no-brainer. If you already have Chime, SpotMe will be the simplest way to get a quick paycheck advance. The limits start small but can go as high as $200. The drawback is that you may need to choose another app if you aren't eligible to advance yourself enough through SpotMe.
READ MORE: Chime review
How Chime SpotMe Works
If you're looking at cash advance apps that work with Chime, the simplest place to start is SpotMe, Chime's own advance program. SpotMe is a no-fee overdraft service.
If you have a Chime bank account and have received $500 in direct deposits in the last 31 days, you are eligible for SpotMe. You must continue receiving at least $500 every 31 days to stay eligible.
When you register, you will get a SpotMe limit, usually starting at $20. You may be eligible for a limit up to $200, depending on your deposit history.
SpotMe will cover all or part of debit card purchases up to your limit. There's no limit on the number of transactions. Your overdraft will be deducted from your next direct deposit with no additional fees. You cannot withdraw cash or use SpotMe to fund a transfer.
READ MORE: Instant cash payday loans that accept Chime
Interested in Chime's Spot Me program? Watch this to learn more:
Cash Advance Apps That Don't Work with Chime
Many cash advance apps have different features, but not all are compatible with Chime. Here are some that, for now, won't work.
Earnin
Earnin allows you to draw the money you've already earned before your actual payday. There are no fees or interest, but the app will ask for a tip. The initial limit is $100, which can go up to $500.
Earnin offers a few unique features, including Balance Shield alerts, which inform customers by push notification when their account balance falls below an amount they can specify, ranging from $0-$400.
Earnin has been unable to support Chime users because Chime allows users access to their paychecks up to two days early, making it difficult to define a fixed payday. Earnin is working on a solution and currently allows a group of test users who bank with Chime to use the app.
To find out if you can be included in the test, search for Chime with the "Add Bank" function on Earnin. Try to add the account and you'll get a message letting you know if the option is available.
---
Brigit
Brigit is a budget-tracking app that allows fee-free cash advances up to $250. There's a $9.99 monthly membership fee to use the cash advance feature. The amount you are allowed to advance is based on your income, banking history, and spending history.
Brigit is incompatible with several banks, including Chime, Capital One and Net Spend. The app is unable to support new Chime customers due to connectivity issues.
Other apps
Possible
Possible Finance is a lender, not a cash advance app. Their loans are paid back over several months, not deducted from your next deposit. Possible reports payments to the credit bureaus, and you will pay an APR between 150% and 200%.
Possible's website states that they are unable to support Chime accounts.
What are "Earned Wage Access" apps?
Earned wage access apps allow you to access some of your pay as soon as you've earned it. With these, you don't have to wait until the end of the pay period to collect your money. These include Branch, DailyPay, Even, PayActiv and TapCheck. However, we've excluded these from the list because they're employer-sponsored programs, so they aren't open to everyone. You can only use them if your employer offers them as a company benefit.
Branch, however, will work with Chime if your employer participates.
What is Chime, and How Does it Work?
Chime is not a bank. Its banking products are offered through Bancorp Bank or Stride Bank. Both of these banks are FDIC members, so Chime accounts are insured.
Chime offers a spending account with a Chime Visa Debit Card. The spending account is designed to receive direct deposit paychecks. Chime also offers a savings account and a secured credit card designed for building credit. You need to have a Chime spending account to use these products.
Some advantages of Chime:
Get paid early: direct deposits are available up to two days before payday.
Low fees. There's no monthly fee, minimum balance fee, or overdraft fee.
Large ATM network. Chime has 60,000 ATMs nationwide.
Easy fee-free payments. You can send money to anyone with a bank account with no fee.
There are some downsides: cash deposits may be difficult, and online transfers have a $200/day limit. You can only use mobile check deposit if you have signed up for direct paycheck deposit.
What is a Cash Advance App?
Cash advance apps, sometimes called cash apps or paycheck advance apps, provide short-term loans when you run short of cash before payday. You borrow money, and the repayment is automatic. The app withdraws it when your paycheck is deposited.
Cash advance apps generally do not charge interest. Some apps have fees and others encourage voluntary tips. There may be a default tip that will be charged unless you select a smaller amount.
READ MORE: Payday loan interest rates
Pros and Cons of Cash Advance Apps
Before you look for cash advance apps that work with Chime, you should assess the advantages and disadvantages of cash advance apps.
Pros
You get money fast, so you might be able to save on late fees
You can avoid overdraft fees and high-interest payday loans
Qualifying is easy. There's no credit check, so it won't matter if your credit history is poor
There's no interest charge
Less risky overall than payday loans
READ MORE: How do payday loans work? Learn the dangers
Cons
Many apps have a monthly membership fee, though they're still cheaper than payday loan fees
Some apps charge transfer fees; others request tips
The amount you borrow comes from your next paycheck, which could leave you short of money again. That can lead to a cycle of borrowing every month
READ MORE: Payday loan requirements
The Bottom Line
Before you sign up for any cash advance app, whether or not it works with Chime, think about why you're doing it. Those monthly fees could be expensive if you want to be covered against a rare shortfall. If you're running short of money on a regular basis, you may need to review your spending habits and finances or consider credit counseling.
Many cash advance apps also help you with budgeting and saving. Use those functions regularly and keep the advance function as a reserve. Cash advances are helpful, but some savings and an emergency fund are much better!
FAQs
Do Cash Advance Apps Work With NetSpend?
NetSpend offers prepaid credit cards. You can have your pay deposited directly to NetSpend and then withdraw it through the NetSpend debit card. You can also deposit up to $1,000 per month onto your NetSpend Card. However, there aren't any cash advance apps right now that will work exclusively with NetSpend. The apps require you to link a bank account or set up direct deposit through them before you're eligible for cash advances.
How Does a Payday Advance Differ From a Payday Loan?
Most payday advance apps typically do not charge interest. There may be a monthly fee to use the app or a flat charge per advance. Payday loans charge very high interest rates and are often rolled over to another payday, allowing interest to escalate. Cash advance apps do not roll over: they deduct payment from your account at the start of your next pay cycle.
Do Payday Advance Apps Affect My Credit Score?
Most payday advance apps do not do a credit check, so there's no hard inquiry to hurt your credit. Most also do not report your payments, so your payments won't help your credit. However, it never hurts to get free credit reports at annualcreditreport.com, and check them for errors, so you're ready in case you ever need to apply for a larger personal loan.
What Do I Need to Apply for a Payday Advance App?
Requirements vary, but you must be a U.S. citizen or resident over 18 years of age. You will need a checking account. Many apps require that you receive your salary through direct deposit to your checking account, so they can deduct payment immediately.
What are the Costs and Fees to Use a Cash Advance App?
Each app has its own fees. Many apps charge a monthly fee but do not charge a fee to make a cash advance. Others may charge a per-advance fee or an extra fee for an "instant" cash advance. Many apps solicit a tip every time you make a cash advance.