While not technically a bank, Chime works similarly to one. Because of this, many payday lenders will accept Chime for ACH transfers, such as deposits and direct debit of funds. If you're looking for the best cash advance apps or payday loans that work with Chime, here are your options:
Our Top Pick: Dave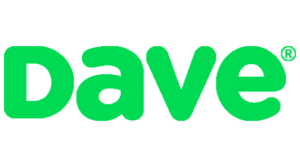 Borrow up to $500 and spend it instantly
Get paid up to 2 days early
Dave provides other banking and budgeting solutions
Disclaimer: Credit Summit may be affiliated with some of the companies mentioned in this article. Credit Summit may make money from advertisements or when you contact a company through our platform.
Take me straight to the list of apps.
Can I Get a Payday Loan With My Chime Account?
Chime offers cash advances, which are basically short-term loans with fast funding — similar to payday loans. A cash advance can be used for emergency situations, but it's not recommended as a long-term solution to a financial struggle.
With Chime, anyone over the age of 18 can open a fee-free checking and savings account. These accounts come with direct deposit enabled and a debit card that can be used at any of Chime's 60,000+ ATMs.
One of Chime's most popular features for those using payday loans is SpotMe. This optional feature includes overdraft protection on debit card purchases. If you overdraw, up to $200 can be taken from your next paycheck or deposit. If you have a Chime account, this is better than a payday loan.
"I wouldn't trade Chime with any other bank," says Janet, a longtime Chime customer. "We don't have any overdraft fees, we get SpotMe. I'm beyond happy."
Although similar to a traditional bank, the way a Chime account works is a little different. For example:
Chime is entirely digital, meaning you can access your Chime account via a smart device (ex. iPhone or Android phone).
Traditional banks often offer more accounts, such as money market accounts and certificates of deposit (CDs). Chime has a standard checking and savings account.
Chime can expedite direct deposit funds, giving you access to your money up to two days earlier. This is especially helpful for those who need to repay a short-term loan, such as a payday or title loan.
Unlike most banks, Chime offers a $20 to $200 cash advance.
Besides convenience, Chime is best known for the following:
Chime accounts: Chime offers checking and savings accounts that are FDIC-insured for up to $250,000. The checking account comes with a Visa debit card and can receive direct deposit paychecks.
Credit-builder loan and credit card: Chime's secured credit card is accepted wherever Visa is and does not require a credit check. It has no interest fees or minimum security deposit. It can also help you build credit by reporting activity to all three credit bureaus. You must link a Chime checking account and make a $200 minimum qualifying direct deposit to get the card.
READ MORE: Here are the 10 best secured credit cards for building credit
Customer Kene also cites the SpotMe feature as a great safety net.
"I love Chime! …I love the SpotMe option as well," he says. "It has saved me many times from being a little short on gas or another bill."
How does SpotMe work? Check out this video to learn more:
Types Of Payday Loans Near Me That Accept Chime
Chime bank accounts work like traditional bank accounts, so most local payday loan storefronts accept ACH transfers or checks from Chime. Some online payday lenders will also accept Chime.
Payday loans are very easy to get. Most payday lenders only require an active checking account (such as through Chime), ID and proof of income.
That said, getting a payday loan should be a last resort.
These loans usually come in small sums ($100 to $500) and don't require collateral or a credit check. However, they have extremely short repayment terms — usually around two weeks. They also come with sky-high interest rates and other fees.
Many borrowers can't repay their loan by the due date and have to roll it over into a new loan. This new loan also has its own interest and fees, leading to a debt cycle that's difficult to escape.
READ MORE: Step-by-step guide to payday loan consolidation
Instead, Use a Payday Loan App That Works With Chime
A payday loan app is also known as a cash advance app. These apps are quite different from online payday lenders and are usually a better short-term solution.
Many payday loan apps work with Chime, too. However, it may take a few business days to apply and receive funds. Try to plan ahead and sign up for an app before you need the cash.
Some of the best payday loan apps that accept Chime are:
Payday loan apps and services are almost always better than payday loans. Even though they withdraw the funds from your upcoming paycheck, they don't usually charge interest, late fees or overdraft fees. The eligibility requirements are usually minimal, too, meaning you can use them even if you have bad credit.
READ MORE: Cash advance apps that work with Chime
Other Options When You Need Money Fast
Here are some alternatives to cash advance apps and payday lenders that accept Chime:
The Bottom Line
Since Chime works like a bank in many ways, many payday lenders will offer loans to those with a Chime account. However, payday loans are often expensive and can lead to an ongoing cycle of debt. Avoid taking out one at all costs. Instead, look for an alternative, such as a cash advance app or a low-interest personal loan.
FAQs
Can I get an Installment Loan with Chime?
Chime offers cash advances. It does not offer installment loans.
Can I Use Chime on Klarna or Afterpay?
AfterPay and Klarna are popular Buy Now, Pay Later plans that allow consumers to spread out payments across four installments. AfterPay and Chime can work together, but Klarna and Chime are incompatible.
Which Payday Loan Apps Work With Varo?
Several cash advance apps work with Varo, including Empower, Dave, and Albert.