Payday loans are short-term emergency loans people take to cover urgent cash needs until their next paycheck. In 2020, a typical payday loan averaged $375. For a relatively small amount borrowers need to repay from their next paycheck, payday lenders may charge interest of up to $75.
In desperate situations, a payday loan might seem like the only solution, especially for people who have no financial reserves and a poor credit score. However, payday loans can trap you in a vicious cycle of debt. They don't resolve financial problems and usually make a money crisis worse due to their outrageous, exploitative interest rates. In fact, most people end up feeling like their payday loan has left them in a worse position.
What Does It Take to Qualify for a Payday Loan?
Most payday lenders ask for the following basic requirements:
An active checking account
A source of income
Valid ID
In other words, almost anyone who has a job and is older than 18 can qualify for a payday loan. Many payday loan applications get approval within minutes. This ease of taking out high-interest loans is the bait that hooks people into financial slavery.
Unlike reputable financial institutions, payday lenders will usually approve people for loans without a credit check. Close to 12 million Americans fall victim to this predatory loan system each year. Most of them are financially vulnerable people who live paycheck to paycheck and have no savings account or credit card.
Who Can't Get a Payday Loan?
In some cases, payday lenders deny loan applications. This usually happens when the applicants:
Can't prove their income
Make less money than the required minimum
Don't have a steady income (like independent contractors or temporary workers)
Don't have a checking account
Already have past due payday loans
Don't have a U.S. citizenship
Are younger than 18 (or, in some cases, 21)
It is important to keep in mind that payday lenders protect their interests. Most denied loan applications occur because the lenders aren't sure they will get paid on time. For example, people without an active checking account can't write a post-dated check for the loan amount plus fee, which is an essential requirement with most lenders, or set up their account to be automatically debited at payday.
What's So Bad About Payday Loans?
Let's say Steve, a young man from a disadvantaged background, urgently needs cash to fix his car. He has no savings and the next paycheck is two weeks away. His parents can't afford to loan him the money. Steve borrows $500 from a payday lender, committing to repay the loan plus $75 in interest as soon as he gets his paycheck. That's a 15% interest for two weeks.
But then it gets worse. When Steve's paycheck comes in, the payday lender automatically gets $575. This doesn't leave Steve enough money to pay for rent, utilities, and food that month. What does Steve do? He may see no choice but another payday loan. Soon, he's firmly locked into a cycle of loans, abusive interest rates, and debt.
As the loan rolls over every couple of weeks, the borrower will continue paying interest. Over a year, the $75 interest paid every two weeks will balloon to almost $1,900. That's a devastating sum for someone who couldn't afford to get his car fixed.
Payday Loan Alternatives
Before you take out a payday loan, explore every possible alternative. For most people, payday loans are a really, really bad idea. Even if you have no insurance and are facing urgent medical bills, car repairs, or other sudden expenses, give payday lenders a wide berth.
Obviously, the best alternative to a payday loan would be to avoid needing a loan in the first place. To do that, most people would need to overcome two major financial hurdles: lack of savings and a poor credit score.
Depending on your circumstances, you may need to:
Avoid taking on new debt
Make monthly credit payments on time
Practice financial discipline by working out a sound monthly budget
Increase income by taking on a second job
Hold a garage sale for immediate cash
If you have lived with a poor credit score, an empty checking account, and high-interest debt for many years, breaking out may take a lot of effort. Once you succeed, however, you can enjoy higher financial security and a safety net of emergency savings. 
READ MORE: Step-by-step guide to payday loan consolidation
What to Do When You Need Emergency Cash
Even if you resolve to adopt more sustainable long-term financial practices, you might need an urgent loan right now. What to do then?
Cash Advance Apps
If you have a regular paycheck and need urgent cash, you might consider using a low-fee cash advance app (also sometimes called paycheck advance apps). The app may offer you an advance of a few hundred dollars on your next paycheck after confirming your employment.
Here are a few top options:
Estimated APR: N/A
Minimum Credit Score: N/A
Loan Amount: Up to $100 per pay period
Credit check: No
---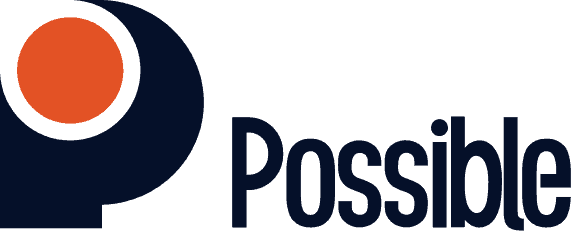 Estimated APR: 150% to 200% APR
Minimum Credit Score: N/A
Loan Amount: Up to $500 per pay period
Credit check: No
---
Estimated APR: N/A
Minimum Credit Score: N/A
Loan Amount: Up to $100 per pay period
Credit Check: No
Credit Check: No
---
Estimated APR: N/A
Minimum Credit Score: N/A
Loan Amount: 50% of earned income to date in a pay period
Credit check: No
---
Estimated APR: N/A
Minimum Credit Score: N/A
Loan Amount: $250 per pay period
Credit check: No
Peer-to-Peer Loans
Peer-to-peer lending companies use different channels than traditional personal loans. Rather than lending money through a bank or credit union, peer-to-peer lending platforms connect borrowers with individual investors.
Here are a few top peer-to-peer lending platforms:
Loans up to $40,000
Approved borrowers will receive offers from multiple lenders outlining terms
Borrowers need a credit score of 660 or higher and a low debt-to-income ratio
No application or repayment fees
Borrowers need a verifiable bank account
Takes borrowers two to four days to get their money once a loan agreement is reached
Not available in Iowa
---
Loans available between $4,000 and $25,000
Rates range from 5.99% to 29.99% APR
Borrowers need a credit score of at least 600
Applicants receive a borrower score from AAA to DDD, which is used to calculate APR
Qualified borrowers can choose from multiple loan offers
Origination fee of 1% to 5%
Check processing fee of $15 per payment if borrower opts not to use electronic payments
Late payment fee of $15 or 5%, whichever is higher
Failed payment fee of $15 for electronic payments that don't clear
---
Loans available between $5,000 and $10,000
Rates between 4.99% and 19.63%
Terms between two to seven years
Borrowers need a credit score of 670 or higher
Borrowers must have a job, job commitment or sufficient source of income, as well as a sound financial history and a good ratio of income to monthly expenses
No origination, late payment or early repayment fees
Is FDIC insured and SIPC protected
Borrowing on Reddit
Another peer-to-peer loan option comes through the social media platform Reddit. Using the subreddit r/borrow, potential borrowers will post a request outlining how much money they want to borrow, how it will be spent and the total the borrowers will repay.
Borrowers often ask for money for emergencies, to tide them over to payday or to help deal with unexpected expenses like critical home improvements, a high heating bill or vet bills.
Individuals choose whether or not to fund a request, then the loan is usually sent and repaid through cash apps like PayPal or Venmo. Repayment terms are flexible. And because you're borrowing from an individual, there are no prepayment penalties.
READ MORE: Best legitimate payday loan relief companies
Other Options
Borrow from friends and family: No one likes the awkward conversation, but some people are lucky enough to have a supportive network of family and friends who can help them out in a tough situation. This is an ideal option because it's the least expensive and most likely to lead to a long-term solution.
Charities and nonprofits: Look for a list of community centers and nonprofit charities in your state to see if you qualify for help. Often, charity organizations will fund food, gas, and clothing for people in emergency circumstances. Remember Steve? Instead of taking a second payday loan, he could ask a local charity to help him pay for living expenses the next month. 
Credit unions: If you are eligible to become a federal credit union member, you may qualify for a payday alternative loan with a lower interest rate and more flexible repayment terms. Typically, applicants can borrow up to $1,000 with an interest rate of up to 28%.
Bad credit loans: Many victims of payday loan exploitation have low credit scores. Before you approach payday loan sharks, it's worth checking to see if you qualify for a bad credit loan from a reputable lender. A pre-qualification check won't hurt your credit score. If the lender approves your application, you could spread out payments over a few years and commit to a feasible repayment plan.
The Bottom Line
Please remember that any of these options are just temporary solutions, but all of them are better choices than a traditional payday loan. For a feasible long-term strategy, you'll need to address your underlying personal finance issues. That could mean focusing on financial discipline, building a solid budget plan, or seeking out better earning opportunities.
FAQs
How Can Credit Counseling Help Me Get Out of Debt?
A credit counselor will review your current financial status and develop a plan to help you get out of debt and manage your money. Since credit counseling agencies are typically nonprofit organizations, their services are often available at no cost. You may not even realize that the bank or credit union you do business with offers this service. Of course, there are for-profit credit counseling agencies out there, and if you go this route, you need to make sure the counselors are properly certified and the agency is reputable.
Can I Have More Than One Payday Loan at a Time?
Yes. However, the terms will be even less favorable. Because you already have a payday loan, the lender will charge you a higher annual percentage rate. And because payday loans are already very difficult to pay back from your next paycheck, having more than one raises the risk of getting trapped in a cycle of debt. Instead, try a cash advance app like Dave to see if that is enough to solve your immediate problem.
Can I Get an Extension on my Current Payday Loan?
Depending on the state in which you live and your lender's policies, you might have the option of rolling over your payday loan or getting an extension. The two options are not the same. With a payday loan rollover, the borrower is required to pay an upfront fee for additional time to come up with the total payment. The lender may change the terms of the loan at this time, and the borrower will have to sign a new loan agreement. With an extension, the borrower is granted more time to repay the original payday loan under the original terms and conditions. You may be asked to sign an amendment that includes the new payment due date.