According to the Center for Responsible Lending, there are more payday lenders in America than McDonald's restaurants. With 20,000 locations across the country, chances are you have a payday loan storefront in your area.
Payday loans are incredibly simple to get when you have a cash flow crisis. There's no credit check and no complicated application. But there's a reason they're so easy to get: Payday lenders are gambling that because the loan term is so short, you won't be able to repay it as scheduled. And about 80% of the time, they're right.
These alternatives are simple but won't leave you stuck in the payday loan debt trap.
READ MORE: Step-by-step guide to debt consolidation
Payday Loan Alternatives with No Credit Check
Trying to borrow money can seem daunting, particularly if you've been turned down or your credit history is less than ideal. But these options don't usually require a credit check, so they're worth considering, even if you have bad credit.
1. Sign Up for a Cash Advance App
Credit check required? No
These apps, like Dave, Albert and Earnin, are skyrocketing in popularity. After you sign up and link your bank account or direct deposit, you're eligible to borrow part of the pay you've already earned before payday. The money is repaid on your next payday. The apps are usually interest-free. Instead, they earn money from tipping. Some charge a small monthly membership fee. But despite the fee, this can be a considerably cheaper way to borrow money when you just can't make it to the next paycheck without some kind of extra help.
READ MORE: Best cash advance apps
2. Payday Alternative Loan
Credit check required? No
If you have an account with a federal credit union, you can actually apply for a Payday Alternative Loan (PALs I and PALs II). The PALs I requires individuals to have been credit union members for one month, while the PALs II loan is available immediately after membership has been granted. Loan amounts range between $1 and $2,000 and are due to be repaid in installments over one to 12 months. Interest rates are capped at 28%, which is far cheaper than the 391% annual percentage rate you'd pay a payday lender.
READ MORE: How to make $500 fast
3. Use a Buy Now Pay Later Plan
Credit check required? No
If you need the money to purchase a particular item, Buy Now Pay Later plans allow you to take the item home now and pay for them in four installments. It's essentially a short-term loan. Sometimes they're even offered right there at the cash register. The idea is that each payday you pay one-fourth of the purchase price. As long as you pay as scheduled, you don't pay interest. Use caution, though. If you sign up for a plan that's longer than eight weeks (or four payments), there can sometimes be hidden fees and interest charges hidden in the fine print.
READ MORE: Buy Now Pay Later statistics
4. Ask for a Paycheck Advance
Credit check required? No
Ask your boss for a paycheck advance if you've been with the same company for a few years. If approved, you may get the same amount as you would with a payday loan, but without the interest fees. It's important to note that you probably shouldn't choose this option if you've just started a new job. It's best for employees who have already established themselves as hard workers that are valuable to the company. Some employers even participate in services like PayActiv that allow workers to access wages in advance without the need for an awkward conversation.
5. Earned Wage Access Apps
Credit check required? No
Some employers participate in Earned Wage Access programs, which allow you to access your pay as you earn it and saves you from having to have a difficult conversation with your boss or HR representative. These are growing in popularity, but access is still limited. If your company isn't enrolled in a program, this won't work for you. Earned Wage Access companies include DailyPay, PayActiv and Even Instapay.
6. Request a Payment Plan
Credit check required? No
Companies that don't offer Buy Now Pay Later plans are still often willing to negotiate and create new payment plans for their customers, even though they don't advertise this as an option. Whether you're behind on an electric bill or a car payment, you can contact the company to make a new arrangement. Some utility companies can put you on a special payment plan and direct you toward any local energy assistance programs. An auto loan lender may be willing to allow you to skip a month by taking that payment on to the end of the loan. You won't know unless you ask.
7. Check With Local Charities
Credit check required? No
It's worth taking the time to reach out to local charities, including churches, if you have a pressing financial need. Churches often have benevolence funds set up specifically to meet the community's needs. They are ready to help with medical bills, late utilities, groceries, and in some cases, transportation. Catholic Charities is another excellent organization to contact. You don't have to be Catholic to get help, and the organization has multiple programs to assist those in need.
READ MORE: If you need money now, here's how to get help
8. Credit Card Cash Advance
Credit check required? No
Credit card cash advances certainly aren't ideal, but they are far better than taking out a payday loan. The Citi Simplicity card has a 29.99% APR for its cash advances, while a Discover card charges an APR of 26.99% for the same service. It's important always to check your credit card's cardholder agreement, as some cards tack a fee on to the cash advance. Most also cap how much your credit card limit can be used toward a cash advance. For example, you may have a $10,000 credit card limit, but the company may only allow you to use $2,000 of it for a cash advance.  
9. Peer-to-Peer Lending
Credit check required? Sometimes
If you aren't having any luck with a traditional bank or lending institution, you'll want to try peer-to-peer lending. This method allows you to request a loan from another individual. You'll make a proposal that includes the reason you need the loan. You'll need to agree to the lender's terms if the proposal is accepted. You can expect the interest rates to exceed those of a personal bank but not jump as high as a payday loan. A few popular peer-to-peer lending companies include Peerform, LendingClub, Upstart, Prosper and Funding Circle.
READ MORE: Peer-to-peer loans if you have bad credit
10. 401(k) Loan
Credit check required? No
If your employer doesn't participate in an Earned Wage Access app and refuses to give you a paycheck advance, you can borrow from your 401(k). If you make the scheduled payments and fully repay the loan within the designated period, you won't have to pay any taxes on the withdrawal. Remember that if you leave your place of employment, the entire amount of the loan that you have remaining will come due.
11. Side Hustle
Credit check required? No
Instead of looking for ways to borrow money that will further increase your debt, consider taking on a temporary side hustle until you have enough money to cover your shortfall. You can mow lawns on the weekends, babysit in the evenings, or rent your car on your day off. A few other options include selling unwanted items, cleaning a few houses, and pet sitting.
12. Credit Counseling
Credit check required? No, but the credit counselor will examine a copy of your credit report in order to offer advice
Sometimes it's helpful to have an outsider take a look at your finances. Many banks and credit unions offer free credit counseling to their clients. If your financial institution has this service, sign up for it. You can contact a nonprofit credit counseling agency for a free consultation if the service isn't offered. The counselor can help you create a budget that includes cutting back on unnecessary expenses and providing you with a plan for repaying any debts. They can also negotiate lower interest rates on your current loans, saving you big over several years.
READ MORE: Best credit counseling services
13. Borrow From Family and Friends
Credit check required? No
While it can be hard to sit down and ask your friends or family members for a loan, it's a good idea when you're in a pinch. They won't charge you interest and are more likely to devise a repayment plan that works with your budget.
14. Sell Plasma
Credit check required? No (But you will have to present ID.)
While the idea seems unpleasant, you can make some quick cash by donating plasma. Plasma donations help save the lives of thousands of people around the world. Plasma is critical in maintaining healthy blood pressure, blood volume and a proper pH balance. Compensation is usually around $50 to $75 per appointment, but how much money you make depends on a few factors, like where you live and how much you weigh.
Pro tip: First-time donors will often qualify for promotions offering higher payments. One recent offer was $125 per donation for the first four donations.
READ MORE: How to donate plasma
15. Take Surveys and/or Play Games
Credit check required? No
You aren't going to get rich this way, but you can pick up small amounts of money by taking surveys, completing tasks for Amazon Mturk or playing some simple games. One app called Zogo allows you to earn credit at Amazon and/or Walmart for completing short quizzes about personal finance, so you can earn grocery money while also improving your money-management skills.
Pro tip: Inbox Dollars will send offers to your inbox each day. Recent offers include $40 for playing Yahtzee online. Another was $50 to play Monopoly Go. They also offer surveys and money back for scanning grocery receipts. Sign up now and earn $3 to get started.
READ MORE: Games that pay real money
16. Sell Your Unused Stuff
Credit check required? No
Facebook Marketplace, eBay and Mercari have made it simple to sell clothing you no longer wear, kids' items that have been outgrown, books, furniture that's in storage or just taking up space, and even shoes.
READ MORE: How to sell shoes online
Payday Loan Alternatives that Usually Require a Credit Check
These options require a credit check, but credit score requirements are still relatively lenient, so don't assume you won't qualify simply because your credit score is low.
17. Home Equity Loan or Line of Credit
Credit check required? Yes
If you own a home and have equity, borrowing from that equity can be a great way to consolidate your existing debts into one smaller monthly payment. You can either try a "cash-out refinance" and completely refinance your mortgage, or get a home equity loan and make two monthly payments (one mortgage payment and one loan payment.) Even though mortgage rates are high right now, a 7% to 8% mortgage interest rate is still considerably lower than the 391% APR charged by payday lenders.
READ MORE: How to get a home equity loan with bad credit
18. Small Loans
Credit check required? Usually
The current average interest rate for a personal loan is around 11% APR, but you may pay less if your credit score is excellent or more if you have a poor credit score. If the lender doesn't have a minimum credit score requirement, interest rates will be higher, but these are still far less expensive than payday loans.
Small loans are usually short-term loans for about $500 to $2,000, with repayment terms that are more flexible than the two-week payday loan cycle.
If you already have a relationship with a bank in your area, try applying for a small personal loan to help you get through your difficult time.
READ MORE: Lenders that don't care (much) about your credit score
Pro tip: If you're worried about your credit score, check out BadCreditLoans.com, which offers loans tailored for borrowers with poor credit.
READ MORE: Best small loans
19. OppLoans
Credit check required? Yes
OppLoans provides personal loans to individuals with less-than-perfect credit. They operate entirely online in 37 different states. While their interest rates are high (between 99% and 199%), payments are spread out over several months, unlike payday loans. This makes it easier to repay the loan without taking on more debt later. Since the loan is classified as personal, the funds can be used on almost anything, including vacation expenses and wedding costs.
READ MORE: Is OppLoans legitimate?
Payday Loans: Easy to Get, Difficult to Repay
Payday loans may seen ideal because there are very few qualifications — all you need is a checking account, ID and proof of steady income. But the cards are stacked against payday loan borrowers. After fees, it's very difficult to come up with enough money to repay the money in full from your next paycheck. This leads to payday loan rollovers.
Pro tip: A payday loan rollover rolls your loan over into a new loan with late fees and more new loan fees tacked on.
Make a Plan
If you're struggling to make it between paychecks, it's tempting to ignore the situation and hope you'll scrape through. But you need to make a plan.
Set up a savings account, and have a small amount from each paycheck directly deposited into that account. Use it only as an emergency fund.
"It's always easier to pay down your loan debt if you don't actually receive the money in your hands and, therefore, not tempted to spend it," said Mary-Jo Kranacher, Endowed Professor of Fraud Examination and Professor of Accounting for the School of Business & Information Systems at York College, CUNY. "Having the funds automatically withheld from your paycheck is the way to go," she says.
"Using debt to purchase extravagant non-essentials that you can't afford to pay back compounds the financial pressure many are feeling today, Kranacher added. "If total purchases don't fit within your monthly budget, you're probably spending too much."
The Bottom Line
If you already have one or more payday loans and are struggling to break out of a cycle of debt, the best first step is to stop taking out more of them. Don't resort to another lender with triple-digit interest rates. Even if you cannot repay your debts and need some cash, resorting to another payday loan will only worsen the problem and push you deeper into debt.
Due to the high-interest rates that payday lenders typically charge, Kranacher says personal loans have "predatory rates [that] can make it nearly impossible for consumers to get out of a vicious cycle of debt."
If you're already stuck in the payday loan trap, try these alternatives instead. Even if you have to rely on other forms of credit in the meantime, their interest rates are much more affordable, and you won't feel like you're stuck in financial quicksand.
Ask the Expert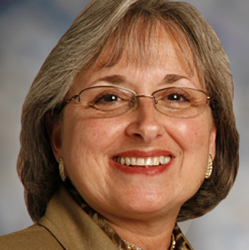 Mary-Jo Kranacher MBA, CPA/CFF, CFE. ACFE Endowed Professor of Fraud Examination and Professor of Accounting for the School of Business & Information Systems at York College, CUNY
For someone who has multiple loans (payday or otherwise), how should they determine which to pay first?
When saddled with multiple loans, look at the interest rates on each. Higher interest rates increase your debt more quickly and make it harder to pay off. Prioritize paying the loan with the highest rate first, and just pay the minimum on the rest, until each is paid in full.
Almost any type of debt is preferable to a payday loan. Here are some alternatives to consider:
Home equity line of credit (HELOC) – If you've built up equity in your primary residence, chances are you may qualify for a home equity line of credit. Most lenders will establish a line of credit to the homeowner based on 75% of the appraised value of their home less the amount of any existing mortgages. Homeowners only pay interest on the money they withdraw (borrow) from the HELOC, and, as it is repaid, it becomes available for re-use, as needed.
Borrow from your 401(k) – Although early withdrawal of money from your 401(k) prior to reaching age 59 ½ can incur serious financial penalties, a loan against your retirement account doesn't incur any taxes or penalties, so long as you follow the rules—repaying according to schedule. Furthermore, you're paying interest back to your own account.
Personal loan – Personal loans are a traditional borrowing arrangement whereby the lender provides the needed funds, and the borrower pays back the loan on a fixed schedule. This option doesn't offer same-day funding, but it is significantly less costly than a payday loan.
Family or friends – This should be a last resort! And only if you're reasonably certain that repayment can be made in full and on time! Mixing business with a personal relationship can cause problems in the relationship, especially if you don't uphold your end of the deal.
Is credit counseling helpful? What should consumers look for in a credit counselor?
Credit counselors may help you to manage your money, develop a budget, obtain a copy of your credit report, and create a debt management plan to reduce your debts.
Consumers should seek out credit counselors, who are either accredited or certified in this field. Established nonprofit organizations accredited by the National Foundation for Credit Counseling or financial professionals—i.e. Certified Public Accountant(CPA) or Certified Financial Planner (CFP)—certified by their state are more likely to have your best interests in mind. Reputable credit counselors should not charge you a fee for information about their qualifications or their services, and you'll want someone who offers a broad range of services.
Do you think that the payday loan industry is currently adequately regulated? Do you expect any new regulations aimed at the payday lending industry?
The Dodd-Frank Wall Street Reform and Consumer Protection Act of 2010 established the Consumer Financial Protection Bureau (CFPB) to regulate payday lending, as part of its responsibilities. The Federal Trade Commission (FTC) enforces various laws regarding payday loans, including deceptive advertising, unfair billing practices, failure to disclose, and abusive debt collection practices, among other things.
While industry lobbyists continue to push for easing of restrictions on payday lenders, the Center for Responsible Lending has advocated for strengthening federal protections against predatory lending, and implementing a federal interest rate cap on all loans to protect consumers.
Effective October 20, 2020, a final CFPB rule revoked the "ability-to-pay" provision that required payday lenders to evaluate a borrower's financial circumstances prior to approving a loan. This decision is certainly at odds with the agency's statutory mission and purpose. The new Biden administration may encourage the CFPB to revisit this rule, to return the agency to its intended role of protecting consumers from predatory lending practices.