In addition to costs rising more than they have in the past, they are also rising faster than they used to. Check it out: From December 2019 to December 2020, the overall price of goods rose 3.9%. However, from December 2020-December 2021, the overall price of goods rose by 7%. According to the Bureau of Labor Statistics, inflation hasn't been this bad since 1981.
In economic times like this, it's normal to want to save as much money as possible. There are a bunch of ways to go about this. One of the best is scanning your receipts to get cash back via one of the receipt apps on the market.
Legitimate Mobile Apps to Scan Your Receipts for Earning Cash
There are a lot of apps out there that promise to reward you for scanning your receipts. Though most of the time, the work you put in is not worth what you get to cash out, or the gift card redemption options are always "out of stock." After some trial and error, here are some of the best apps we've found for earning cash back via shopping and scanning receipts.

Best for Cash Out Options: Fetch Rewards
Download Links: Google Play Store, iOS App Store
Google Play Rating: 4.6 stars
iOS rating: 4.8 stars
Bonus for first receipt?: If you are referred by someone, your first receipt will get you 2,000 points!
Extra credit for referrals?: Yes! For every successful referral, you get 2,000 points—credited to your account when your referral snaps their first receipt!
How to cash out: Tap the "Rewards" Icon on your app. Scroll through the available choices (and there are a lot!), and then tap on the reward you want. Then, simply follow the instructions and you should receive your reward within a few days.
Fetch is great because you get at least 25 points for every single receipt you snap (provided it's dated within the required two-week window). They also scan your receipts for specific products that might be included in their featured "special offers." If they find qualifying items, you'll get bonus points for them. You can also opt-in to "clubs" that will get you extra points for purchasing certain brands.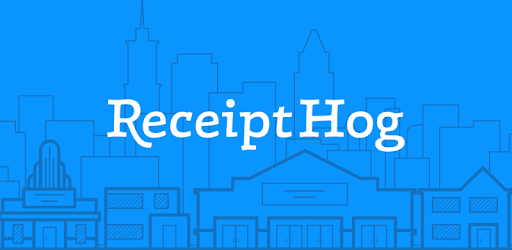 Best for Ease of Use: Receipt Hog
How to download: Google Play Store, iOS App Store
Google Play Rating: 4.4 stars
iOS rating: 4.7 stars
Extra credit for referrals?: Yes! When someone uses your referral link to sign up, you'll get 250 coins and five extra Hog Spins added to your account when they snap their first receipt.
How to cash out: You can redeem your coins for Amazon gift cards, Visa prepaid cards and PayPal payments. Simply tap on the "Rewards" icon and then follow the prompts from there.
Receipt Hog is one of the easier receipt apps to use. You won't earn as much here as you might on other apps, but as long as you consistently snap your receipts, you'll level up and be eligible for more bonuses.
Receipt Hog also has one of the biggest libraries of "connected accounts" to choose from. You'll get coins for every account you connect. Once your accounts are connected, you'll be able to submit digital and paper receipts to retailers.
---
Best for Special Promotions and Bonuses: Ibotta
How to download: Google Play Store, iOS App Store
Google Play Rating: 4.5 stars
iOS rating: 4.8 stars
Extra credit for referrals?: Yes! You'll be credited $10 for every referral who submits a receipt.
How to cash out: Once you reach $20, you can choose between getting the money sent to you or an online gift card. You'll find the "withdraw" option by tapping on the "Account" icon at the bottom of your screen.
Ibotta involves a little more work than the other apps. Instead of simply giving you credit for every receipt scanned, Ibotta offers cash back on specific items. If you've purchased any of the items listed within store you shopped at, scan your receipt and then (usually) you'll have to scan the barcode of the item as well.
One thing that makes Ibotta worth the time and effort is the ability to stack offers and complete bonus "quests" for extra cash back. You can also earn cash back by shopping online via any of the links within the app. For the past two years, users could get an almost-free Thanksgiving meal by purchasing specific items at Walmart and submitting the receipt for credit.
Important to note: If your grocery store doesn't provide paper receipts, you always be able to get credit through ibotta unless there's a way to sync your store loyalty accounts with the app.
---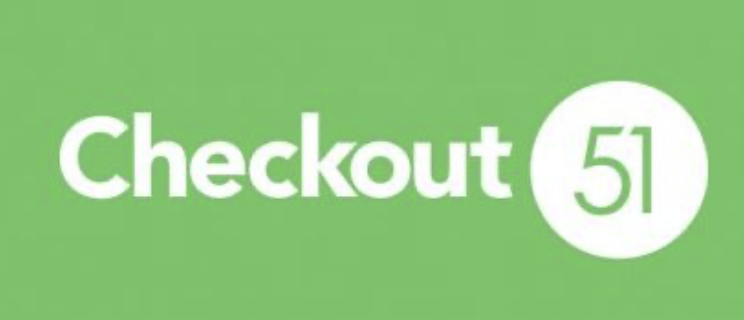 Best for Simplicity: Checkout 51
How to download: Google Play Store, iOS App Store
Google Play Rating: 4.2 stars
iOS rating: 4.1 stars
Extra credit for referrals?: Not at this time
How to cash out: When you've reached $20, you can request a check by tapping the "Cash Out" button in your Profile.
Checkout 51 is a little like Ibotta but it doesn't have as many bells, whistles, or hoops to jump through. Simply scroll through the app and select the items you're likely to buy on your next shopping trip. Then after you've shopped, submit your receipt and you'll be credited for every redeemable offer. You can also use the website to submit online receipts.
---

Best for Digital Receipt Redemptions: ReceiptJar
How to download: Google Play Store, iOS App Store
Google Play Rating: 4.6 stars
iOS rating: 4.7 stars
Extra credit for referrals?: Yes! You get 200 points for every referral who signs up and scans a receipt.
How to cash out: When you have enough points to redeem an award, tap the "wallet" icon on the main screen and then select the gift card you want and the amount you want on it.
Receipt Jar feels a lot like Receipt Hog, but with Shake Jars instead of Hog Slots. In addition to scanning in receipts, you can connect a few of your online accounts to the app to earn credit for digital receipts as well. You'll also earn 200 points for the first receipt you scan!
---

Best for Automatic Credit: Coinout
How to download: Google Play Store, iOS App Store
Google Play Rating: 4.1 stars
iOS rating: 4.7 stars
Extra credit for referrals?: Not at this time
How to cash out: Once you get to $10, you can request a payout via PayPal, bank deposit, or a gift card.
CointOut started out on Shark Tank. The app is simple to use. You don't have to buy any specific items. You simply take pictures of every receipt you get via the app's camera. Every receipt you submit will earn you something back. Usually, it's only two or three cents, but every once in a while, you'll be rewarded with a larger payout. If you register your Amazon, Walmart and Instacart accounts, you can sync the app once a week and get credit for all of those purchases. The app also has a variety of bonuses and other milestone badges that offer you extra perks. The one catch is that you're limited to scanning four paper receipts per day.
---
Best for In-Store Quests: Shopkick
How to download: Google Play Store, iOS App Store
Google Play Rating: 4 stars
iOS rating: 4.6 stars
Extra credit for referrals?: Yes! For every person who signs up via your referral code and either walks into a store or scans a receipt, you'll earn 250 kicks.
How to cash out: Tap your Kick Total at the top of your screen and then tap "see all rewards." Choose the reward you want and follow the directions from there.
Shopkick is sort of a receipt app and a gig app combined. In addition to earning kicks (this is what they call points) with your receipts, you can also earn kicks by simply walking into member stores or by tracking down items and scanning barcodes for specific products in stores that have partnered with the app. You can also take surveys, watch videos, etc. to help boost your kick score.
---

Best for Weekly Contests: Receipt Pal
How to download: Google Play Store, iOS App Store
Google Play Rating: 4.3 stars
iOS rating: 4.1 stars
Extra credit for referrals?: Not at this time
How to cash out: Tap the "Rewards" icon at the bottom of your screen and then choose the reward you want. It will be emailed to you within a few days.
Receipt Pal is probably the easiest and most straight-forward receipt app on the market. For every accepted receipt you submit, you'll earn 25 points, regardless of what you have purchased. You can also earn points by filling out surveys and connecting your email, Amazon, Kroger, Walmart, and Instacart accounts and scanning them regularly for digital receipts.
Other Cash Back Apps to Earn Rebates
There are, of course, other cash back apps out there. There are apps like Drop and Dosh that connect to your bank accounts and debit cards and give you points for your purchases. There are gas rewards apps. You can also find store rewards apps.
Tips to Maximize Your Cash Back
Get a grocery store loyalty card: These offer the best savings offers because, you'll get access to coupons and other offers that are based on what you actually buy.
Stack with in-store coupons: Save even more money by stacking an app-based rebate on top of in-store, print, and loyalty program savings. Real-world example: Two tubes of your favorite toothpaste normally cost around $14 at Kroger. But this week, they're on sale for $6 each, or $12. Kroger also offers a $2 off digital coupon if you purchase two tubes, cutting the price to $10. You find a manufacturer coupon for your toothpaste brand that can be stacked with your in-store savings for another $2 off two tubes, cutting your cost to $8. And Ibotta is running a bonus deal where they will give you $5 when you buy two tubes in a single shopping trip. After all of these savings, you'll wind up paying $3 for two tubes. That's not too shabby!
Submit to multiple apps: In addition to the money you've already saved, you can still upload your receipt to Receipt Pal, Receipt Hog, Fetch, and CoinOut (make sure you read the terms of service before doing this to ensure that the apps allow you to submit receipts to multiple apps). You'll earn points on each app, bringing you that much closer to your "cash out" thresholds.
Pay with a rewards credit card: If you use a Visa or MasterCard that offers cash back, you'll save even more!
Scan your receipt ASAP: A good rule is to scan your receipts as soon as you're home and have put your purchases away. That way the receipts don't get lost or damaged.
How Grocery Receipt Apps Work
Retailers partner with app companies to offer users incentive to buy their products. Usually this is incentive is offered in the form of a cashback rebate or a gift card.
Once you've downloaded the app to your device, you shop like you normally would. When you're done, you take a picture of each of your receipts (most apps have built in camera functionality for this). Credit card, debit card, and cash purchases are all eligible.
Depending on the app set up, there might be a step here that requires you to "load" offers into your account for redemption. Ibotta and Checkout 51 both do this.
Once you've chosen/loaded the app's offers, submit your receipts, and follow any instructions that pop up on the app. Some, like Receipt Hog, will also sometimes require you to complete a short 1-2 question survey about your shopping trip.
The apps scan your receipts and match them to the offers available/offers you've claimed and credits your account accordingly. It can take a couple of weeks for this process to complete, so be patient!
When you've accumulated enough points/kicks/coins/etc. to qualify for the reward you want, turn those points into the app in exchange for your reward. PayPal and bank payouts can take a day or two to process. Gift cards are usually gift card codes that are sent via email within a few days.
How to Make Big Bucks Using Receipt Apps
You probably aren't going to get rich through these apps, but if you plan well you can rake in a hundred dollars or more a year. Look through the apps before you go shopping, so you'll know which brands to buy to get the most cash back possible. For example, Ibotta will often have bonuses for purchasing multiple items within the same brand family. These can add up quickly!
It's worth noting here that you should only buy items you were already going to buy or that you know you will use! You want to maximize your savings. Buying something just because there's a rebate attached to it is counterproductive. But spending an extra 50 cents on a different brand to qualify for a $5 bonus can make sense on items you'd buy anyway.
To learn about one success story, check out this video:
The Bottom Line
These apps are a great way to get cash back on purchases that you have already made and/or are going to make anyway. Make sure you explore each of them thoroughly. There are often hidden/seasonal opportunities offered!
FAQs
How do Apps Like ReceiptHog Make Money?
These kinds of apps pair with retailers and earn money from those retailers in exchange for encouraging users to shop there. The retailers pay the app, and the app gives users a percentage of what they bring in. It's sort of like a complicated affiliate program.
What are the Best Receipt-Scanning Apps If You Want to Store Your Receipts?
Shoeboxed, Expensify, Smart Receipts, Evernote, and QuickBooks are the best apps for people who want to scan in their receipts for future personal or business purposes. 
What are Amex Offers?
Amex Offers are rebates on eligible purchases you make with your American Express card. These are larger rebates, but they also require you to make larger purchases. For example, when you spend more than $150 on RayBans, you'll get $30 back. Or recently, if you spent $200 at Nespresso, you got $50 back. Others involve more practical expenses, such as 15% off your car insurance payment.