We all know times are tough right now as prices of everyday essentials rise as the contents of each package shrink.
But those annoying paper receipts that pile up in your car or pocket can earn you some cash. Snap a pic of them in one of these apps and you'll earn credit that will accrue until you hit the minimum amount required to cash out (which varies by site.) It's that simple.
Best Receipt Apps at a Glance
Best overall: Fetch Rewards
Best for multiple opportunities to earn: Inbox Dollars
Best for special promotions and bonuses: Ibotta
Best for ease of use: ReceiptHog
Best for simplicity: Checkout 51
Best for digital redemptions: ReceiptJar
Best for tiered earning: CoinOut
Best for in-store quests: Shopkick
Best for weekly contests: ReceiptPal
Best for passive earning: Pogo
These have become so lucrative that there are claims on TikTok from workers who say they submit any receipts customers leave behind and claim the credits for themselves.
Read on to learn more about each and how to sign up.
Legitimate Mobile Apps to Scan Your Receipts for Cash
There are a lot of apps out there that promise to reward you for scanning your receipts. Most of the time, your work is not worth what you get to cash out, or the gift card redemption options are always "out of stock." But some options are legit, and your money can add up quickly if you're diligent about scanning. It's common for people to earn $500+ a year using these apps.
After some trial and error, here are some of the best apps we've found for earning cash back via shopping and scanning receipts.
Disclaimer: Credit Summit may make money when you contact a company through our platform.


Download Links: Google Play Store, iOS App Store
Google Play Rating: 4.6 stars
iOS rating: 4.8 stars
Bonus for first receipt?: If someone refers you, your first receipt will get you 2,000 points!
Extra credit for referrals? Yes! For every successful referral, you get 2,000 points—credited to your account when your referral snaps their first receipt!
How to cash out Tap the "Rewards" Icon on your app. Scroll through the available choices (and there are many!), and then tap on the reward you want. Then, simply follow the instructions and you should receive your reward within a few days.
Fetch is great because you get at least 25 points for every single receipt you snap (provided it's dated within the required two-week window). They also scan your receipts for specific products that might be included in their featured "special offers." If they find qualifying items, you'll get bonus points for them. Sometimes you can earn enough points by buying a specific item that is technically free. You can also opt-in to "clubs" that will get you extra points for purchasing certain brands. Plus once every 24 hours, when you scan a receipt, you unlock a game where you can "spin the wheel" to win extra points.
The one drawback: If your receipt doesn't have a retailer name or is blurry or smeared, it will be impossible to submit. Each receipt must contain the store name, date and purchase total.
Pro tip: You can also redeem electronic receipts for credit, but you have to connect either your Amazon account or your email, and the number of email platforms accepted by Fetch is extremely limited.
---

Best for Multiple Opportunities to Earn: InBox Dollars
How to download: Google Play Store, iOS App Store
Google Play Rating: 4.1 stars
iOS rating: 4.5 stars
Extra credit for referrals?: Yes, you can earn $1.00 for each referral
How to cash out: Go to the "Request payments" page and choose the payment type you want. It can take up to 10 business days to post
InBoxDollars has traditionally been a service that allows users to earn money by signing up for various products and gaming services and completing surveys. It recently added a receipt app that allows you to scan up to 60 weekly receipts. Purchasing certain products from specific retailers will yield bigger bonuses (for example, up to $15 for buying a specific brand of cat litter at Kroger) and it can help you rack up rewards faster. You won't earn a lot from scanning receipts, but combined with other InBoxDollars offers, it can help your money add up more quickly.
Pro tip: One Credit Summit reader earned over $150 in less than two weeks just by playing games for a few minutes each day.
The drawback is that your earnings can take up to a month to post, so it won't help much if you need money immediately.
---
Best for Special Promotions and Bonuses: Ibotta
How to download: Google Play Store, iOS App Store
Google Play Rating: 4.5 stars
iOS rating: 4.8 stars
Extra credit for referrals?: Yes! You'll be credited $10 for every referral who submits a receipt.
How to cash out: Once you reach $20, you can choose between getting the money sent to you or an online gift card. You'll find the "withdraw" option by tapping on the "Account" icon at the bottom of your screen.
Ibotta involves a little more work than the other apps. Instead of simply giving you credit for every receipt scanned, Ibotta offers cash back on specific items. If you've purchased any of the items listed within store you shopped at, scan your receipt and then (usually) you'll have to scan the barcode of the item as well.
One thing that makes Ibotta worth the time and effort is the ability to stack offers and complete bonus "quests" for extra cash back. You can also earn cash back by shopping online via any of the links within the app. For the past two years, users could get an almost-free Thanksgiving meal by purchasing specific items at Walmart and submitting the receipt for credit.
Important to note: If your grocery store doesn't provide paper receipts, you aren't always able to get credit through ibotta unless there's a way to sync your store loyalty accounts with the app. For example, curbside pickup orders from stores under the Kroger umbrella can't be submitted because Kroger doesn't issue paper receipts.
Pro tip: There have been several complaints to the Better Business Bureau that ibotta will suddenly close accounts for no reason. Because of this, we recommend cashing out each time you hit the minimum. In fact, that's a good rule of thumb for all of these apps because payout rules and point valuations can change without notice.
---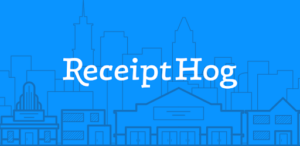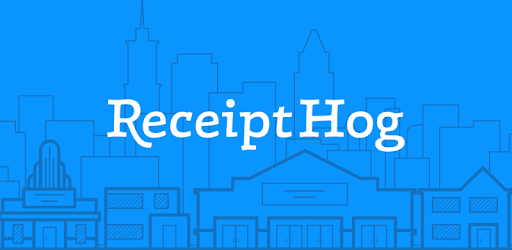 How to download: Google Play Store, iOS App Store
Google Play Rating: 4.4 stars
iOS rating: 4.7 stars
Extra credit for referrals?: Yes! When someone uses your referral link to sign up, you'll get 250 coins and five extra Hog Spins added to your account when they snap their first receipt.
How to cash out: You can redeem your coins for Amazon gift cards, Visa prepaid cards and PayPal payments. Simply tap on the "Rewards" icon and then follow the prompts from there.
Receipt Hog is one of the easier receipt apps to use. You won't earn as much here as you might on other apps, but as long as you consistently snap your receipts, you'll level up and be eligible for more bonuses.
Receipt Hog also has one of the biggest libraries of "connected accounts" to choose from. You'll get coins for every account you connect. Once your accounts are connected, you'll be able to submit digital and paper receipts to retailers.
---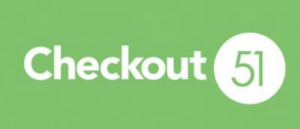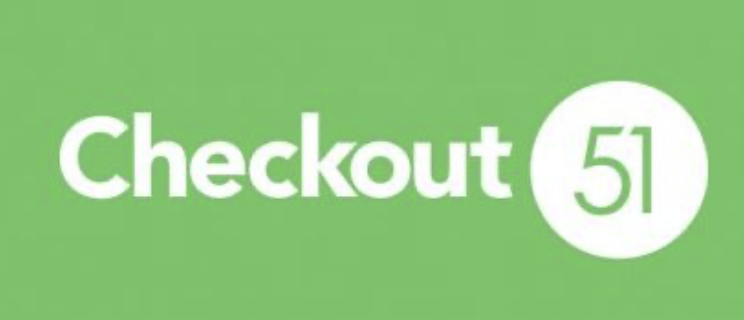 How to download: Google Play Store, iOS App Store
Google Play Rating: 4.2 stars
iOS rating: 4.1 stars
Extra credit for referrals?: Not at this time
How to cash out: When you've reached $20, you can request a check by tapping the "Cash Out" button in your Profile.
Checkout 51 is a little like Ibotta but it doesn't have as many bells, whistles, or hoops to jump through. Scroll through the app and select the items you will likely buy on your next shopping trip. Then after you've shopped, submit your receipt and you'll be credited for every redeemable offer. You can also use the website to submit online receipts.
---


Best for Digital Receipt Redemptions: ReceiptJar
How to download: Google Play Store, iOS App Store
Google Play Rating: 4.6 stars
iOS rating: 4.7 stars
Extra credit for referrals?: Yes! You get 200 points for every referral who signs up and scans a receipt.
How to cash out: When you have enough points to redeem an award, tap the "wallet" icon on the main screen and then select the gift card you want and the amount you want on it.
ReceiptJar feels a lot like Receipt Hog but with Shake Jars instead of Hog Slots. In addition to scanning receipts, you can connect a few of your online accounts to the app to earn credit for digital receipts. You'll also earn 200 points for the first receipt you scan!
---

Best for Tiered Earning: CoinOut
How to download: Google Play Store, iOS App Store
Google Play Rating: 4.1 stars
iOS rating: 4.7 stars
Extra credit for referrals?: Not at this time
How to cash out: Once you get to $3, you can request a payout via PayPal, bank deposit, or a gift card.
CoinOut got its start on Shark Tank. The app is simple to use. You don't have to buy any specific items. You simply take pictures of every paper receipt via the app's camera. Each receipt you submit will earn you something back. How much depends on the level you earned the previous month. For example, everyone starts at Bronze and earns 10 points per receipt.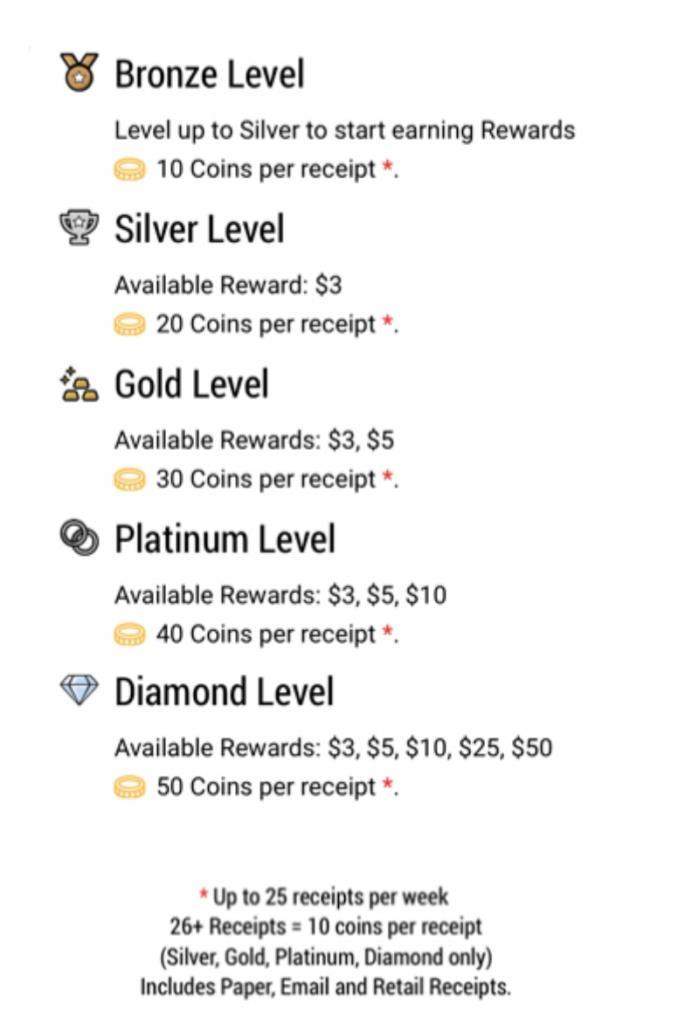 By scanning one receipt in a month, you'll reach Silver, which means you'll get 20 coins for each receipt you scan. Scan ten receipts in a month — and complete a few other simple tasks — and you'll get to Diamond, where you'll earn 50 coins per receipt. For every five receipts scanned weekly, you'll win one "play" to win extra credits, ranging from zero to 500 (about 50 cents). If you register your email, Amazon, Walmart, Instacart and Starbucks accounts, you can sync the app once a week and get credit (and credits toward gameplay) for all those purchases. You can also sync your Kroger account for extra points.
Pro tip: The one catch is that there's a cap of 25 receipts per week to earn fifty coins. (After that, you'll get ten coins until the start of the next week, when it resets.)
---
Best for In-Store Quests: Shopkick
How to download: Google Play Store, iOS App Store
Google Play Rating: 4 stars
iOS rating: 4.6 stars
Extra credit for referrals?: Yes! For every person who signs up via your referral code and either walks into a store or scans a receipt, you'll earn 250 kicks.
How to cash out: Tap your Kick Total at the top of your screen and then tap "see all rewards." Choose the reward you want and follow the directions from there.
Shopkick is a receipt app and a gig app combined. In addition to earning kicks (this is what they call points) with your receipts, you can earn kicks by simply walking into member stores or tracking down items and scanning barcodes for specific products in stores that have partnered with the app. You can also take surveys, watch videos, etc. to help boost your kick score.
---

Best for Weekly Contests: ReceiptPal
How to download: Google Play Store, iOS App Store
Google Play Rating: 4.3 stars
iOS rating: 4.1 stars
Extra credit for referrals?: Not at this time
How to cash out: Tap the "Rewards" icon at the bottom of your screen and then choose the reward you want. It will be emailed to you within a few days.
ReceiptPal is probably the easiest and most straightforward receipt app on the market. For every accepted receipt you submit, you'll earn 25 points, regardless of what you have purchased. You can also earn points by filling out surveys, connecting your email, Amazon, Kroger, Walmart, and Instacart accounts, and scanning them regularly for digital receipts. 
---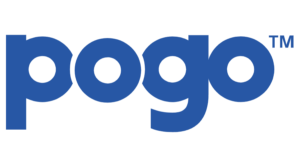 Best for Passive Earning: Pogo
How to download: Google Play Store, iOS App Store
Google Play Rating: 4.7 stars
iOS rating: 4.9 stars
Extra credit for referrals?: Yes, you can earn 250 points per referral
How to cash out: When you hit 3,000 points, you can cash out via PayPal or Venmo
Pogo is unique because you don't need to download your paper receipts. By linking credit or debit cards, you can earn points automatically, and sometimes you'll get additional offers to earn extra cash by participating in anonymous market research. You can boost your earnings slightly if you scan your paper receipts, and sometimes you can get a bonus for scanning a certain number of receipts within the same week.
Pro tip: You can sign up for multiple programs and submit the same receipt to each. Also, to maximize earnings, submit your receipts as soon as possible. It doesn't take long for them to be misplaced or forgotten.
Other Cash Back Apps to Earn Rebates
This article focuses on apps that give you money for scanning your paper receipts.
There are, of course, plenty of other cash-back apps out there. Some apps like Drop and Dosh connect to your bank accounts and debit cards, giving you points for purchases. There are gas rewards apps. You can also find store rewards apps. And there are apps like TopCashBack or Rakuten that offer you cash back for making online purchases.
Tips to Maximize Your Cash Back
Get a grocery store loyalty card: These offer the best savings because you'll get access to coupons and other offers based on what you actually buy. Kroger, for example, will routinely send out coupons for free items based on your shopping habits.
Submit to multiple apps: In addition to the money you've already saved, you can still upload your receipt to Receipt Pal, Receipt Hog, Fetch, and CoinOut (make sure you read the terms of service before doing this to ensure that the apps allow you to submit receipts to multiple apps). You'll earn points on each app, bringing you that much closer to your "cash out" thresholds.
Pay with a rewards credit card: If you use a Visa or MasterCard that offers cash back, you'll save even more!
Scan your receipt ASAP: A good rule is to scan your receipts as soon as you're home before you put your purchases away. That way the receipts don't get lost or damaged.
Stack with in-store coupons: Save even more money by stacking an app-based rebate on top of in-store, print, and loyalty program savings.
Real-world example: Two tubes of your favorite toothpaste normally cost around $14 at Kroger. But this week, they're on sale for $6 each, or $12. Kroger also offers a $2 off digital coupon if you purchase two tubes, cutting the price to $10. You find a manufacturer coupon for your toothpaste brand that can be stacked with your in-store savings for another $2 off two tubes, cutting your cost to $8. And Ibotta is running a bonus deal where they will give you $5 when you buy two tubes in a single shopping trip. After all of these saving are stacked, you'll wind up paying $3 for two tubes. That's not too shabby!
How Grocery Receipt Apps Work
Retailers partner with app companies to offer users incentives to buy their products. Usually, this incentive is offered in the form of a cashback rebate or a gift card.
Once you've downloaded the app to your device, you shop like you normally would. When you're done, you take a picture of each of your receipts (most apps have built-in camera functionality for this). Credit card, debit card, and cash purchases are all eligible.
Depending on the app setup, there might be a step here that requires you to "load" offers into your account for redemption. Ibotta and Checkout 51 both do this.
Once you've chosen/loaded the app's offers, submit your receipts and follow any instructions that pop up on the app. Some, like Receipt Hog, will also sometimes require you to complete a short 1-2 question survey about your shopping trip.
The apps scan your receipts and match them to the offers available/offers you've claimed and credits your account accordingly. It can take a couple of weeks for this process to complete, so be patient!
When you've accumulated enough points/kicks/coins/etc. to qualify for the reward you want, turn those points into the app in exchange for your reward. PayPal and bank payouts can take a day or two to process. Gift cards are usually gift card codes that are sent via email within a few days.
How to Make Big Bucks Using Receipt Apps
You probably aren't going to get rich through these apps, but if you plan well, you can rake in a hundred dollars or more a year. Look through the apps before you go shopping, so you'll know which brands to buy to get the most cash back possible. For example, Ibotta often has bonuses for purchasing multiple items within the same brand family. These can add up quickly!
Pro tip: It's worth noting here that you should only buy items you were already going to buy or that you know you will use! You want to maximize your savings. Buying something just because there's a rebate attached to it is counterproductive. But spending an extra 50 cents on a different brand to qualify for a $5 bonus can make sense on items you'd buy anyway.
To learn about one success story, check out this video:
The Bottom Line
These apps are a great way to get cash back on purchases you have already made and/or will make anyway. Make sure you explore each of them thoroughly. There are often hidden/seasonal opportunities offered!
FAQs
How do Apps Like ReceiptHog Make Money?
These kinds of apps pair with retailers and earn money from those retailers in exchange for encouraging users to shop there. The retailers pay the app, and the app gives users a percentage of what they bring in. It's sort of like a complicated affiliate program.
What are the Best Receipt-Scanning Apps If You Want to Store Your Receipts?
Shoeboxed, Expensify, Smart Receipts, Evernote, and QuickBooks are the best apps for people who want to scan in their receipts for future personal or business purposes. 
What are Amex Offers?
Amex Offers are rebates on eligible purchases you make with your American Express card. These are larger rebates, but they also require you to make larger purchases. For example, when you spend more than $150 on RayBans, you'll get $30 back. Or recently, if you spent $200 at Nespresso, you got $50 back. Others involve more practical expenses, such as 15% off your car insurance payment.