If you're looking for information on borrowing money from FirstLoan, you're out of luck.
FirstLoan is no longer accepting new applications. To learn about better alternatives, or to find out more if you still have an outstanding loan with FirstLoan, read on.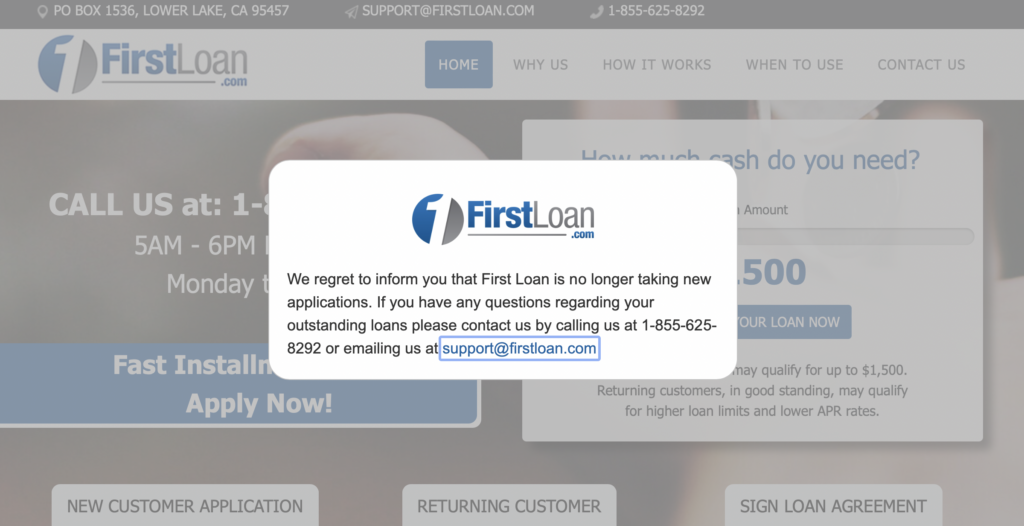 Warning! Don't take a tribal loan just yet. See what better options you may be eligible for.
I acknowledge that I have read and agree to the Terms of Service, and agree to be contacted about my situation by email, sms, and / or phone including automated dialers by Credit Summit and its affiliates.
Tell us about your loans
Please enter the lender and the approximate amount you owe. Don't worry if it's not exact.
Connecting You With a Debt Expert
Please stay with us for a moment so we can review your options.