Gift cards are everywhere. From the grocery store display to the checkout line at Home Depot, an easy — and popular — gift option is almost always right at your fingertips.
And why not? About 90% of Americans say they enjoy receiving gift cards.
And amid record inflation, shipping delays and some of the other frustrations of shopping – whether online or brick and mortar – gift cards are a practical solution that can help with everyday expenses, or provide a special treat.
It should be win-win. But gift cards aren't always perfect. A lot of them go unspent: $21 billion worth, to be exact. And 60% of Americans say they're holding onto at least one unredeemed gift card. And at least half of Americans have lost one before it was redeemed.
Table of Contents
Why does this matter? When these cards go unredeemed, there's only one big winner: The companies that issue them.
The reasons we don't spend gift card money can vary:
People forget they have the cards
Cards are lost
Cards are for places where the recipient doesn't normally shop
People don't spend the card's entire value and are left with a small balance on the card
And many consumers are unaware that despite federal protections, "inactivity fees" can be charged in certain states after a year of card inactivity, meaning Americans who are saving the cards for a special occasion could end up losing value.
Saturday, Jan. 21 is National Use Your Gift Card Day. To mark this, Credit Summit set out to learn more about gift cards' popularity and to examine the reasons why so many of them go unredeemed. We surveyed 1,200 Americans to learn their thoughts.
Our Key Findings:
72% of Americans are planning to give gift cards this year, while another 12% are undecided.
Just 3% of people actively dislike receiving gift cards. About 91% say they enjoy getting gift cards, while 5% don't care either way.
Amazon is the retailer of choice for most card recipients across all age groups.
Other Insights:
They're popular: 83% of Americans regularly give gift cards for special occasions, while 10% dislike giving them out. Gift cards are most popular with millennials: 92% prefer to receive them, and 86% say they regularly give them.
Why Americans save them: 76% have intentionally chosen not to spend a gift card. Some of the reasons cited were to save it for a special occasion (36%), waiting until they need something specific from the retailer (23%), because it's from a place where they don't usually shop (11%), redeeming them is a hassle (4%) or just forget them (2%).
Amazon is prime: 60% say Amazon is the gift card they'd most like to receive across every age group. Restaurants (43%) and generic Visa cards (35%) are next. Generic MasterCards are somewhat less popular than Visa, with about 26% of people citing MasterCard as one of their preferred gift cards.
Unredeemed: Though 57% say they've never lost or misplaced a gift card, 43% have been unable to redeem them for several reasons: 25% because the cards were lost or misplaced, 5% because the cards were destroyed in a fire or other disaster, 10% kept them so long that they were no longer valid when they tried to redeem them and 3% couldn't spend them because the store went out of business.
Losing streak: 50% of Americans have lost a gift card at least once, while 10% lose them regularly or frequently.
Saving them for a rainy day: 60% currently have unredeemed gift cards, with 28% estimating the unspent value at $50 or less, 18% between $50 to $100, 7% between $100 to $150 and 4% between $150 and $200. People between the ages of 18-24 are most likely to have unredeemed gift cards, with 84% in that age group saying they have at least one card they haven't used.
Getting a good deal: Though 35% say they've never bought a gift card simply because of an incentive, 65% have taken advantage of various savings or incentives to buy them. This includes a purchase price that was lower than face value (32%), earning fuel points or another store incentive (18%), credit card cashback (15%) or an offer to buy one for someone else and get one for yourself (18%.)
Earning throughout the year: Half of Americans have taken surveys or used a cash back site like Rakuten to earn money from purchases throughout the year and redeemed those credits for gift cards to give as holiday gifts.
Reselling is an option: 26% have resold a gift card they didn't want, while about 5% have traded them. The most popular option, though, is to save them or regift them.
The lottery is a win: While 56% of Americans say they have no plans to gift lottery tickets this year (just 29% said they plan to give tickets for sure), 67% said they'd enjoy receiving a gift of lottery tickets.
Cashing in: 20% of people who've gotten lottery tickets in the past have had trouble redeeming winning tickets, with 10% needing to be redeemed in another state and 10% forgetting about the ticket or losing it.
The Bottom Line
Gift cards are popular, but for some reason, Americans seem reluctant to cash them in. Considering that about 50% of Americans planned to take on new debt to cover their holiday spending this year, a big part of the solution could be sitting in our home junk drawers. If there's a card you won't use, it's OK to regift it or sell it. But there's no real advantage to saving them, and the accrued value of unredeemed cards shows that the longer people hang onto them, the higher the risk that the card will be lost, or the value reduced due to fees or inflation.
While it makes sense not to blow them on items you don't need, keep them in a safe place where they're easily accessible. This way, when you need to buy something specific, it's easy to keep track of the cards you have and the balance that remains on them.
And as the holiday bills hit your inbox and you aren't sure how to pay them, don't be afraid to use these cards to help ease your financial crunch. After all, the best way to get the new year off to a great start is to be debt-free.
Methodology
Credit Summit surveyed 1,200 Americans ages 16 and up in December. 60% of respondents were female and 40% were male. The income range was reported at less than $25,000 to more than $150,000 per year.
Generational breakdown is as follows:
Generation Z: 22%
Millennial: 33%
Generation X: 23%
Baby Boomer: 9%
The Silent Generation: Less than 1%
Advice from the Experts
What advice would you offer someone who is saving a significant amount of gift cards?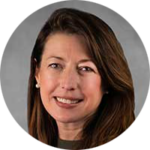 Dr. Monica Zimmerman
Professor and Executive Director of the Cottrell Entrepreneurship Center at West Chester University
Use them, regift them, or donate them especially if they have an expiration date. There are companies like Gyft that allow you to redeem your card. If you are unsure of the balance on a card, you can check the balance by using the website or the phone number on the back of the card.

Dr. Ralph Lim
Professor of Finance & Economics at Sacred Heart University
I suggest trying to use the gift cards as soon as possible. Not using these gift cards often causes recipients to forget having them. These cards could expire or their value reduced after some time has elapsed.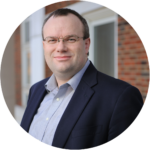 Dr. Peter Harms
Professor of Management at the University of Alabama
Don't. There's absolutely no upside in doing so. There are many ways the value of them can go to zero. You can lose the card, misplace it, the target business can stop accepting them or go bankrupt. But even if none of those things happen, the current rampant inflation will eat away its value regardless.
---
What are the advantages and disadvantages of gift cards for the holidays?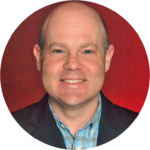 Dr. Steven Meyers
Professor of Psychology at Roosevelt University
The main advantage of gift cards is that they are easy to purchase. They don't require special insights into what the recipient may want or need. They are easy to store and deliver, and it reduces the likelihood that the person would need to return an item that they do not like. The main disadvantage is that some people assign less value to them as gifts. Some believe that a well-chosen gift is an acknowledgment of the closeness of a relationship and reflects that the recipient is a priority in the giver's life. Naturally, this isn't a universally held belief; some people are very practical and appreciate the flexibility that gift cards provide. It is important to recognize, though, that there is considerable diversity in terms of personal, generational, and cultural attitudes towards gifts that have bearing on how they are perceived.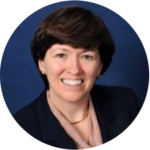 Dorothy Kelly
Personal Finance Lecturer at University of Virginia McIntire School of Commerce
The advantage for the giver is that gift cards are very easy to purchase and they are always the correct size and favorite color of the recipient. You never have to worry about the recipient returning the gift for a refund. Also, gift cards are very inexpensive to ship and will not break during shipping. You can even send them electronically, which eliminates shipping costs entirely. The disadvantage of gift cards is that some recipients lose the card, forget they have the card, find it too inconvenient and troublesome, and in the end won't use the card to purchase a gift. In those cases, the recipient received at best a pretty piece of plastic, and the giver paid a high price for a pretty piece of plastic.
Dr. Zimmerman: There are many advantages of giving gift cards for the holidays. For the gift card giver, gift cards are convenient to purchase. You can purchase them online or in a store. Some cards can be downloaded and printed for delivery by mail or in person, some cards can be emailed, and some can be texted. There is less concern that a gift will not be appreciated with a gift card because the recipient can select the product/service they want. Because gift cards are typically given without wrapping paper and a bow, they are more environmentally friendly than a wrapped gift. A gift card also allows the recipient to purchase the gift they want, and so the awkwardness of an unwanted gift is avoided. There are a few disadvantages. One is that some cards have an expiration date. Another disadvantage is that if a card can be used only for a specific retailer and the recipient does not have access to the retailer or does not like the retailer, the gift card might go unused. There is also potential for theft, i.e., the card or the card number can be stolen. For some persons, the size of the gift card is a disadvantage. A gift card is small, and they prefer to give or receive a larger sized gift that is wrapped. One additional disadvantage is that some persons consider a gift card to be an impersonal gift. They prefer to give a gift they purchased specifically for the recipient.
Why do you think so many people are reluctant to spend gift cards?
Dr. Meyers: One important reason why many people are reluctant to spend gift cards relates to a concept in behavioral finance called the mental accounting bias. People have a tendency to view money as being different based on its source. For instance, people develop different rules for how to spend their paycheck versus a bonus versus an inheritance, even if it is the same amount of money. Gift cards are often held to unreasonable standards in terms of how the money should be spent (e.g., it needs to be something "special"), which ultimately leads to the funds never being used. Small barriers to their use (remembering to keep the gift card number handy, finding something at the particular store, not wanting to add cash on top of the card amount for the purchase) may also result in them permanently remaining in an email inbox or the back of a desk drawer.
Dr. Harms: People may not be reluctant, but they may forget. It isn't something that one would normally carry around with them. But people may be hesitant to use gift cards sometimes because they don't know the balance and don't want to be embarrassed if they try to use it and are then told they have insufficient balance. Particularly in the Holiday season where you might be standing in line ahead of a bunch of tired and surly shoppers waiting their turn. I also think that for some people a gift card represents an abstract, idealized object or experience that will bring them future joy. Spending it on something that fails to achieve that standard may be a letdown, so they hold off on using it in order to keep that future hope alive.
Ms. Kelly: I know from experience both as a giver and as a receiver, that gift cards are great in theory, but they are not always easy to use. If the recipient doesn't frequent the specific store, they may find it inconvenient to use. Then there is the choice available, how do I spend the $25 or $50 at this store? Should I buy something frivolous or useful? In essence, the giver has shifted the gift selection chore to the recipient, and if the recipient is busy, they put off the decision and may forget about the card. My advice, if you receive a gift card, is to treat yourself immediately before you lose the card or forget you have it. If possible, add it to your digital wallet, or your online account with that vendor. Those two options will make it more likely that you will actually use the entire balance. For givers, I recommend gift cards from well-known retailers that are ubiquitous and have an easy-to-use app which can accept and track electronic gift card balances.