Purchasing a manufactured home can be one of the most affordable ways to become a first-time homeowner.
One would think it is a straightforward process to find banks that will refinance a mobile home or manufactured home. However, it is a niche lending market where most lenders do not touch this product.
Who Refinances Mobile Homes?
It's important to understand how to refinance mobile homes. Not all lenders will offer manufactured or mobile home loans. Even if your property meets the criteria for a mortgage, you may struggle to find a lender. It can be even more difficult if you have bad credit. So be prepared to have to do quite a bit of due diligence.
Check With a Mortgage Broker
It may be best to consult a mortgage broker who will work with multiple lenders and might be familiar with lenders in your area and what they offer. The broker's commission, usually paid by the lender, varies but typically ranges from 0.50 percent to 2.75 percent of the loan principal.
If you are unfamiliar with the different types of loans, mortgage brokers can streamline the paperwork process for you and help negotiate on your behalf, saving you a ton of time and money.
There are plenty of local brokers who may be able to help you, but here are two of the best online options.

Home Loan Gurus
HomeLoanGurus pairs you with a lender that can work with your current credit situation to put you on a path to home ownership. They specialize in credit-challenged and first-time home buyers. Their lenders welcome all credit scores, have a low down payment, instant prequalification, and no application cost.
"This company has really gone out of their way to help us navigate through the home buying process not only giving personal attention but being there when we have questions and concerns. Bernie has been amazing!!! Thanks for everything!!!!"—Daniel Flores on Google

Acorn Finance
Acorn Finance takes the drama out of financing your remodeling projects by offering a simple, hassle-free, one-stop shop for financing options sourced from their network of reliable lenders.
They lend funds to build a manufactured home, renovate an old mobile home, and lend to contractors with customers that want a manufactured home but need to secure a loan. Acorn offers financing for brand-new manufactured homes for up to $100,000, even with bad or average credit.
"Simple and quick process with funding in 2-3 days, not like banks who torture you."—Dee M on Trustpilot
Top Banks that Refinance Mobile Home Loans
It can be a bit more difficult to refinance a mobile or manufactured home loan for various reasons, including whether or not you own the land on which your property is located. But there are still options, and some lenders even offer refinance options for borrowers with bad credit.
PNC
PNC is the first to offer Freddie Mac Revolving Credit secured by manufactured housing communities. It allows the borrower to quickly and regularly access additional loan proceeds as rental collections increase. It provides the flexibility to close new acquisitions because the fund is pre-committed by the PNC Real Estate Agency.
They offer standard fixed or adjustable-rate terms and loan terms from 10 to 30 years. Their fees range from 3% – 5% of the loan amount, and down payments as low as 3% of the purchase price. They have a mortgage calculator that helps determine if a fixed or adjustable-rate mortgage is best suited for your situation. Their site doesn't provide specific rates but mentions that your rate is calculated based on various factors, including credit qualifications, loan-to-value, loan amount, and other criteria.

Chase
Chase offers financing options for both modular homes and manufactured homes. They mention the most common way to finance a manufactured home is through a retailer, where they set up a retail installment contract. If you go through a bank or private lender, they may request that you put the home on a permanent foundation before granting financing.
Mobile homes are eligible for FHA and VA Loans, and Chase does offer these options.
Top Online Lenders for Mobile Home Refinancing

New American Funding
New American Funding offers loan products to meet just about everyone's needs. It will also let you apply for a mortgage online, over the phone, or in person. They have more than 150 active lending branches in 33 states (not available in Hawaii). In some instances, they can lend to those with nontraditional credit and borrowers with credit as low as 580. They have a broad portfolio of mortgage products, even something as unique as a guesthouse mortgage, such as a mother-in-law suite.
They have an A+ rating with the BBB and won the BBB's Torch Award for Ethics, and get an average of 5 out of 5 stars from more than 8,000 customer reviews online. They have a 14-day closing guarantee and work with down payment assistance programs. On average, they charged more to originate mortgages than some other big companies in 2021, but its mortgage rates were in the middle of the road.
This lender retains the human touch. A person evaluates each application. And you can call a phone number or visit a branch to make an application and progress it.

Amerisave
Amerisave is a direct-to-consumer mortgage offering in-house underwriting, processing, funding, and closing services with approximately 1,250 licensed mortgage originators across the country. Available in all U.S. states, except New York and Washington, D.C.
They do conventional loans, jumbo, FHA, VA, USDA, fixed-rate, adjustable-rate, rate-and-term, cash-out, and streamline refinancing. Their loans require 620 for conventional, 700 for jumbo, 580 for FHA loans; 580 for V.A. loans; 640 for USDA loans.
They offer prequalification and customized rate quotes in a few minutes without hard credit pull. They offer prequalification and rate quotes without a hard credit pull, transparent pricing and fee structure, and a time to close of 25 days. Flat $500 application fee, the lender does rate matching. Qualified borrowers get a "Pre-Certified Approval Letter," which lasts up to 60 days. They have no branch retail locations and no first-time homebuyer program.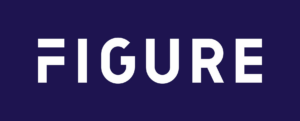 Figure
Figure is an online lender that provides personal loans, refinance mortgages, and home equity lines of credit to individual borrowers. Personal loans range from $5,000 to $50,000 for up to 60 months. Borrowers must have FICO scores of at least 680. You can apply online for approval in as few as five minutes, choose from various fixed-rate repayment options, and receive your funds within one to two business days of approval.
They do a soft credit check with prequalification, offer a 0.25 percentage point rate discount for setting up autopay, report to all three credit bureaus, and provide a mobile app to manage your loan.
Depending on where you live, the lender could charge you an origination fee of up to 3% of the loan amount. There's no option to choose or change your payment date, and you can only select from two repayment terms. They don't allow co-signers, joint or secured loan options.

Zillow Home Loans
Zillow Home Loans is a direct mortgage lender affiliated with Zillow Group. They offer conventional, FHA, VA, fixed-rate, rate-and-term, cash-out, and streamlined refinancing, available in all U.S. states except New Jersey and New York, and require a 620 FICO score for conventional loans.
You have a dedicated loan offer assigned to you throughout the process. Zillow Home Loans do not advertise their rates, doesn't offer jumbo loans or USDA loans, and you can call or apply online. They have fewer options than other lenders but can get approved in as little as two business days and close in just over 40. Their lender fees can vary based on loan type.

LoanDepot
LoanDepot offers an end-to-end digital process, but you can also get in-person assistance at more than 200 branches across the U.S. The lender claims it can beat industry average closing times by 50 percent. Its Grand Slam package offers up to $7,000 back at closing if you work with an affiliated real estate agent and meet other qualifying criteria.
Waives fees for existing customers who refinance and don't offer USDA loans. They offer conventional, Jumbo, FHA, VA, fixed-rate, adjustable-rate, rate-and-term, cash-out refinancing, and construction and renovation loans.
They don't list their fees online, and rates are not publicly advertised. You'll need to fill out a request for a personalized rate quote and preapproval.
When you refinance your existing mortgage with LoanDepot, the lender offers a Lifetime Guarantee program: Finance one loan with the company, and it will never charge you a fee for another refinance on the same property. Plus, you'll get your appraisal fee reimbursed. If you're a new customer, you'll need to ask a loan officer about refinance rates and costs, as they are not listed online.
Determine Which Type of Home You Need to Refinance
The terms may seem interchangeable. For lenders, there are significant differences:
Manufactured homes: Manufactured homes are usually built in a factory. Traditional homes are built onsite. Once completed, manufactured homes are moved to their final destinations on a truck and placed onto foundations, making them permanent. You will need to own the land on which the manufactured home foundation is built. It could be single-wide or double-wide.
Modular home: Modular homes are primarily constructed in a factory, but the house is transported in pieces to the home site, where construction is finished. Once built, a modular home can't be moved.
Mobile home: A mobile home is built in a factory but on a permanently attached chassis. It is then transported to the site by being towed or on a trailer. They are often left permanently or semi-permanently in one place but can be moved. You can rent space in a mobile home community or own the land on which it's located.
To be able to refinance a manufactured home using a traditional mortgage, the home must meet these requirements:
Have at least 400 to 600 square feet of living area
Be permanently affixed to a foundation
Be taxed as real property
Display a Department of Housing and Urban Development (HUD) certification label, a HUD data plate, a HUD seal, or an MH Advantage sticker confirming the home meets HUD safety standards.
Is Your Home "Real Property"?
You'll find a broader range of competitive mobile home refinance choices if your home is considered real property:
Real property is attached to land that you own. You'll qualify for a more advantageous refinance rate if your home is considered real property.
Personal property, or "chattel," refers to a mobile or manufactured home set on leased land (in a mobile home park, for example). The house will be financed as personal property, similar to a car purchase. You will pay personal property taxes and only qualify for chattel or personal loans.
Choose the Type of Refinance
If you own a manufactured home on a permanent foundation or you're refinancing to convert your home to real property, you have two options:
In limited cash-out refinances, you pay off current mortgages, roll in your closing costs and add any construction fees charged to attach the home to land you own.
Cash-out refinances: If you've owned your current home and land for at least 12 months, you can take out more than what you currently owe and or "cash out," the difference.
Check out this video to learn more about cash-out refinances.
Choose a Loan Program
Conventional Loans
Fannie Mae and Freddie Mac back conventional loans, and to qualify, most borrowers will need a minimum credit score of 620 and at least 5% equity in the home. But if your credit score is less than ideal, don't despair. There are still some lenders who target borrowers with bad credit who want to refinance.
Conventional loans can be fixed-rate or adjustable, and you can get cash-out refinancing in some cases. Loan terms are up to 30 years.
FHA Loans
FHA home loans are better for borrowers with bad credit, particularly when buying mobile homes or manufactured homes.
Though it sounds like you'd apply for a loan through the FHA (the Federal Housing Administration), you do not. You apply through a traditional financial institution. Lenders are encouraged to fund FHA home loans.
FHA loans offer some key benefits
Down payments as low as 3.5%
Fixed interest rates
The maximum loan for a manufactured home with no lot is $66,678.
The maximum loan amount for manufactured homes and the lot is $92,904.
Borrowers with credit scores below 640 may still qualify but will pay higher interest rates. It still may be lower than what you'd pay using a loan targeting lousy credit borrowers.
The Federal Housing Administration guarantees FHA loans. They offer flexible guidelines and a low-down payment option. They're a good option for first-time homebuyers, but they're also available to repeat home buyers.
The program requires a minimum credit score requirement of 580. Loan terms range from 20-25 years
VA Loans
Backed by the U.S. Department of Veterans Affairs, these loans offer ultra-low interest rates, but they're only available for military veterans and service members.
In addition to military service, you'll typically need a minimum credit score of 620. The maximum loan term is 25 years.
Requirements for Manufactured Homes
The FHA and VA have specific requirements for mobile homes and manufactured homes.
They must:
Meet the minimum standards
New homes must carry a one-year manufacturer's warranty
Be installed on a site that meets established local standards for site suitability
USDA Loans
The U.S. Department of Agriculture backs USDA loans. They are designed to promote homeownership in under-developed parts of the U.S., so they're only available in designated rural areas. The mobile home must be less than one year old.
Chattel Loan
A chattel loan finances a mobile home as personal property, not real estate. Because of this, interest rates are often much higher than what you'd pay a mortgage lender, but qualifying is much simpler. The result is a higher monthly payment. These rates are significantly higher than the other options and range from 7.75% to more than 10%. Terms are up to 20 years.
The minimum credit score requirement is 575.
The minimum loan amount is $35,000. The maximum loan amount is $275,000. New single or multi-section manufactured homes are eligible.
Personal Loan
Personal loans have higher interest rates than other types of loans but are lower than a chattel loan and have repayment flexibility. But you don't have to provide any collateral, so your home won't be at risk if you default, the paperwork is usually more straightforward, and you won't have to pay closing costs.
Rates can range from 3% to more than 30%, depending on your credit score. You will need a credit score of around 600 to qualify.
Mobile and Manufactured Home Refinance Interest Rates
A conventional 30-year fixed is about 5.565; a 20-year fixed is 5.485; a 15-year fixed is 4.994%, and a 10-year fixed is 4.79%.
The FHA 30-year fixed is 5.844%, and the 15-year fixed is 5.058%. The VA 30-year fixed is 5.592%, and it's 15-year fixed is 5.179%. These rates are reflective of July 2, 2022.
These are the typical traditional mortgage rates, and mobile home loan refinance rates are typically slightly higher.
The Bottom Line
Before deciding to refinance your mobile home, crunch the numbers. And determine how long you'll stay or plan to stay in your mobile home.
See if you qualify for a lower interest rate. If you do, then there's a good chance you could save by refinancing your mobile or manufactured home, even with all the closing costs and upfront fees.
FAQs
What is Mortgage Insurance?
Mortgage or private mortgage insurance (PMI) is a type of insurance you might be required to pay for if you have a conventional loan that falls below 20% equity in the property. Like other kinds of mortgage insurance, PMI protects the lender, not you, if you stop making payments on your loan.
Do I Need Mortgage Insurance If I Refinance My Mortgage Loan?
Homeowners who have less than 20% equity in their home when they refinance will be required to pay private mortgage insurance (PMI).
How Can I Find a Qualified Mortgage Broker?
Search locally and online. Google "local mortgage broker." You can also ask friends, family, and real estate professionals. Don't forget to compare online reviews and shop around. A mortgage broker can save you time and money if you don't know much about the different types of mortgages.