100+ Online Shopping Statistics You Need To Know In 2023
It is difficult for internet users to ignore the explosion of online shopping, with the countless marketing sites and the sheer number of online marketplaces. It should come as no surprise that people created retail websites to benefit from this new technology, given that the internet is one of the quickest and least expensive ways to convey information over large distances. Hence, e-commerce is transforming how people think about retail and how they shop.
Credit Summit has put together a list of some of the most surprising internet shopping statistics for 2022 to put things into perspective and give you a sense of the current state of online shopping and the direction it is heading.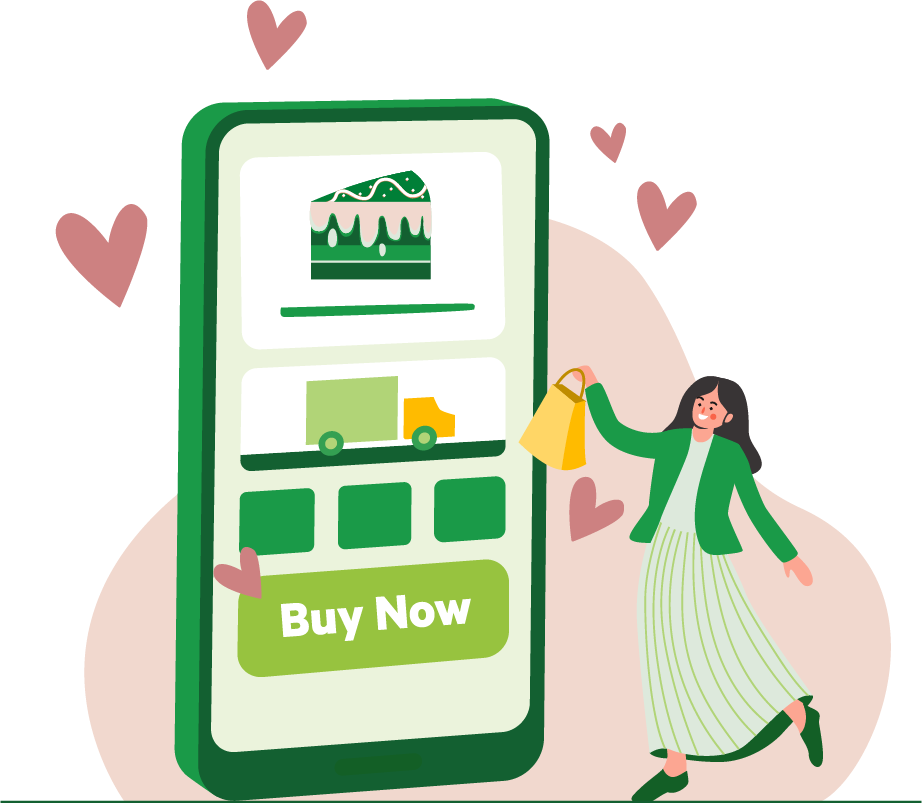 Valentine's Day
Online Shopping Statistics
Consumers' spending during Valentine's Day are expected to reach an amount of $26 Billion, compared to $23.9 billion in 2022. This will mark one of the highest spending records to date.
Online shopping has become a comfortable zone for Valentine's Day shoppers, with 38% of Americans purchasing their gifts online in 2021, rising up from 32% in comparison to 2020.
In 2022, 41% of individuals were mostly expected to shop online in search of presents for Valentine's day, with department stores being their second choice at 32%.
Similar to recent years, the most optimal shopping choice for purchasing Valentine's Day gifts this year is online shopping (35%), with department stores (34%), discount stores (31%), and specialty stores (18%) coming in close.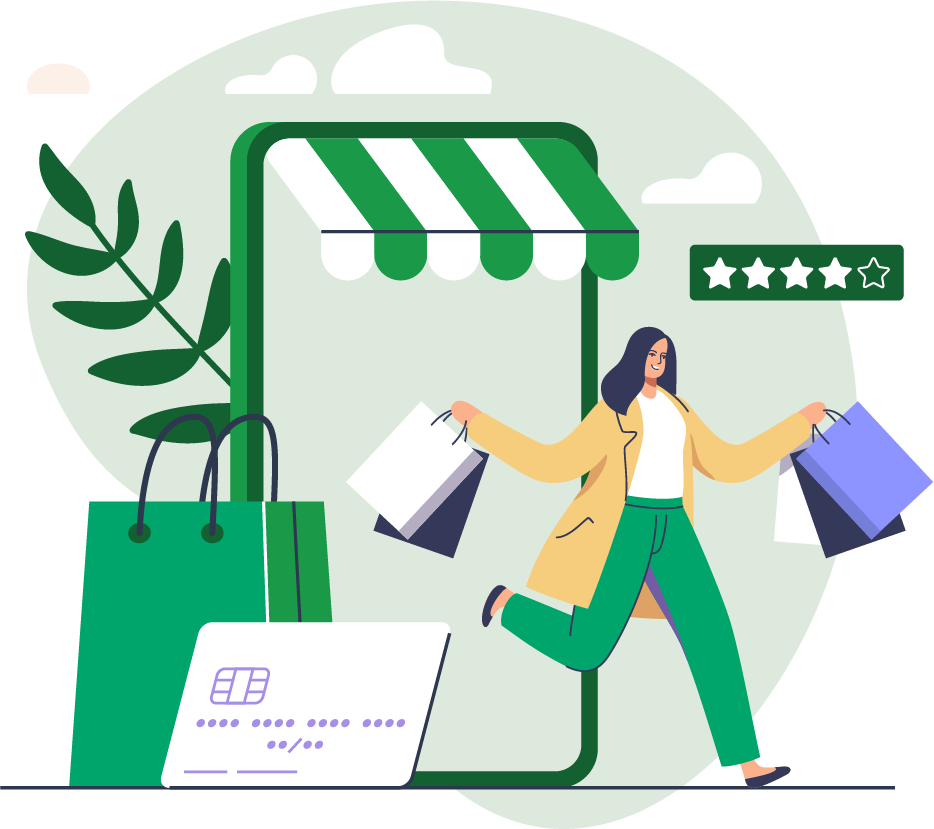 Worldwide Online
Shopping Statistics
Global retail e-commerce sales increased by 16.8% to $4.921 trillion in 2021 from $4.213 trillion in 2020. 
In 2022, it is anticipated that the worldwide e-commerce market will reach $5.55 trillion.
By 2025, the global online retail market is estimated to reach up to $7.385 trillion, demonstrating that online businesses are starting to make a profit with borderless e-commerce.
By 2025, e-commerce will account for 24.5% of the total retail sales worldwide. 
There are around 2.1 billion digital consumers worldwide, and the trend is expected to continue through 2022.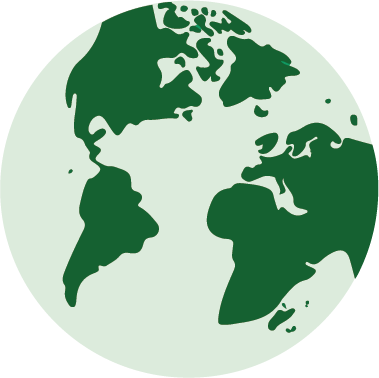 With 60% of the global population having access to the internet, more than half of the world can use the internet to purchase goods.
With digital sales of close to $2.992 trillion in 2021, the Asia-Pacific region is by far the largest market for retail e-commerce. This year, digital retail sales in that region will outpace those in North America and Western Europe by more than three times and over five times, respectively.
China is, so far, the biggest e-commerce market globally. China will continue to be the market leader for the foreseeable future due to the sheer volume of digital shoppers and their expanding combined purchasing power.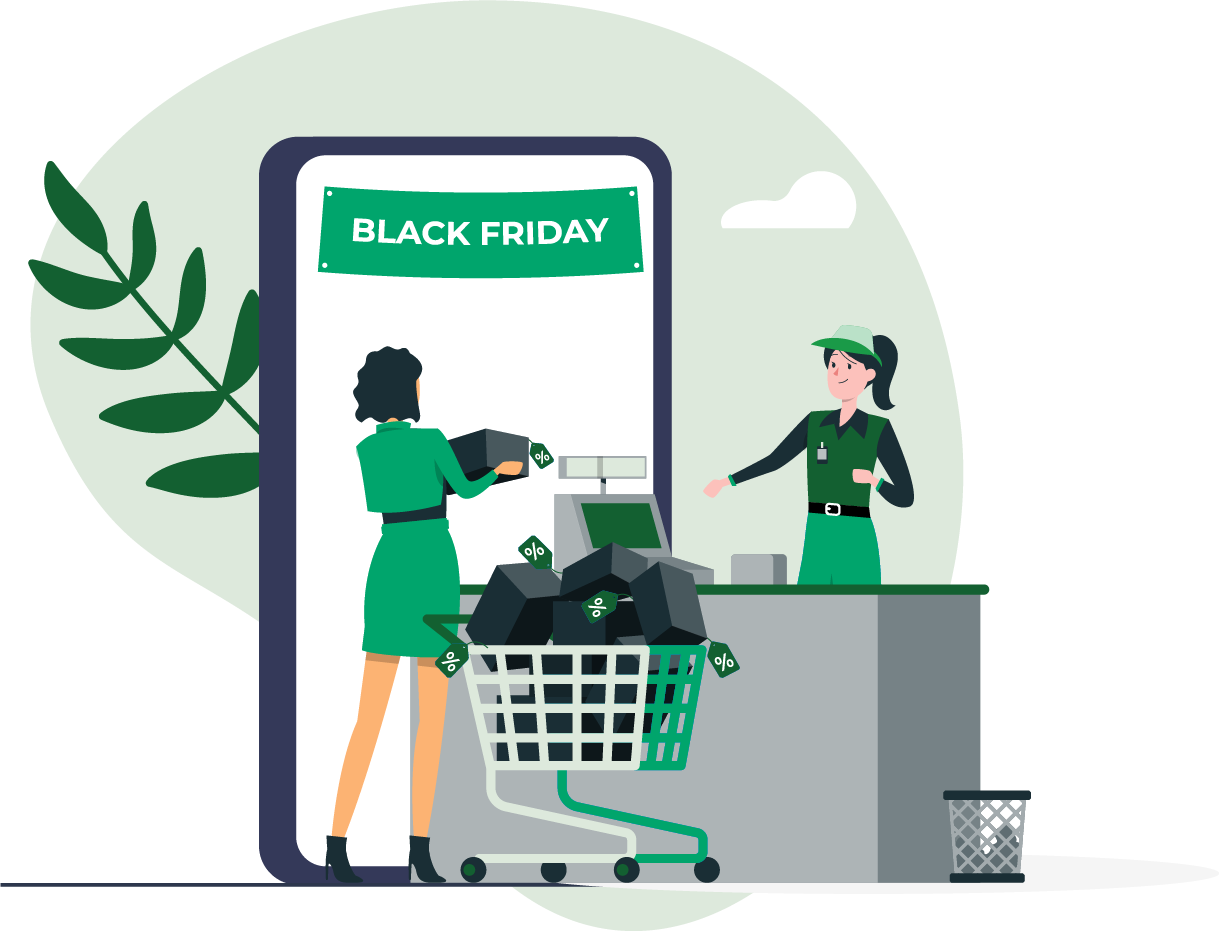 Black Friday & Cyber Monday Statistics
Whether Americans can afford it or not, Black Friday and Cyber Monday sales are expected to be robust again. Almost 58% of Americans say they've already started their holiday shopping by Friday, while another 19% will do so by Black Friday.
About half of shoppers plan to take a new short-term debt this year to cover their extra costs. This, however, has a huge impact on their mental health, with more than 46% of Americans admitting they get anxious, worried, or depressed about holiday spending.
In 2022, the holiday shopping season is battling one main obstacle: Inflation. Hence, the holiday sales during November and December are expected to rise between 6% and 8% compared to last year.
There's no doubt in experts' minds that online shopping will dominate on Black Friday and Cyber Monday this year, as well as during the overall holiday season.
Despite inflation, nearly one-third of U.S. consumers expect to spend more money on Black Friday and Cyber Monday in 2022 than in previous years.
In 2022, more than 80% of consumers will shop during Cyber Week.
Online retailers like Amazon (80%), Target (51%), and Walmart (50%) can expect to see the greatest amount of sales as they are the top selected stores consumers will shop online during Cyber Week.
American consumers spent $8.9 billion online during Black Friday 2021.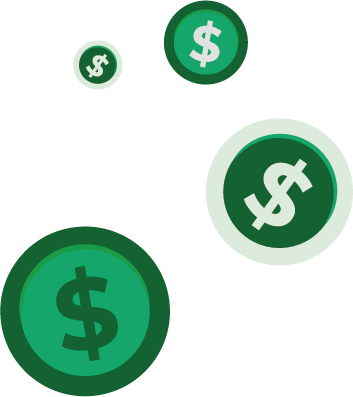 In 2021, shoppers spent $10.7 billion on Cyber Monday, which is about $100 million shy of the record set in 2020 ($10.8 billion).
Because most retailers are now set up online, more customers are choosing to shop online in general, according to the significant increase in online traffic volumes.
In 2021, Amazon sales increased by 62% on Black Friday.
This year Black Friday will reach $158 billion in total sales.
Consumers in the UK alone were found to have spent a total of £9.42 billion during Black Friday weekend in 2021, accounting for 61.49% of all sales.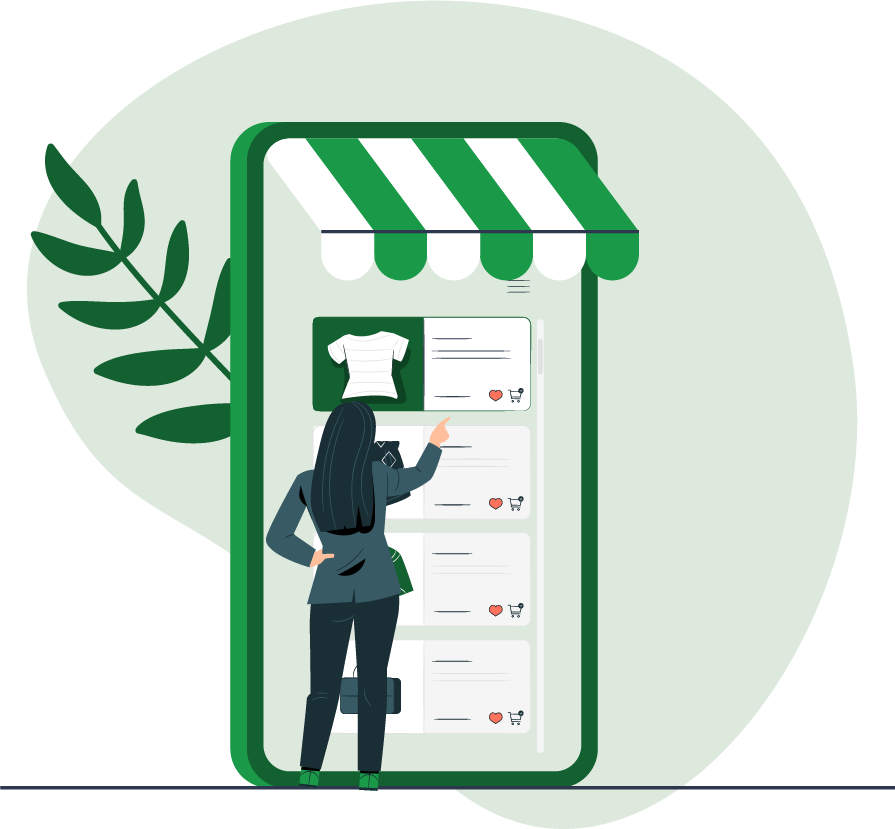 Online Retail in the U.S.
For the second quarter of 2022, the estimated U.S. retail e-commerce sales were $257.3 billion, up 2.7% from the first quarter.
In the second quarter of 2022, 14.5% of all sales were made through digital platforms.
In 2022, the e-commerce market in the U.S. is expected to generate $986.10 billion in revenue.
By 2025, the market volume is predicted to reach $1,496 billion, with revenue forecast to expand at a 14.90% annual rate (CAGR 2022-2025).
By 2025, 284.6 million consumers are projected to be active in the e-commerce market.
By 2025, the number of digital buyers in the United States will reach 291.2 million.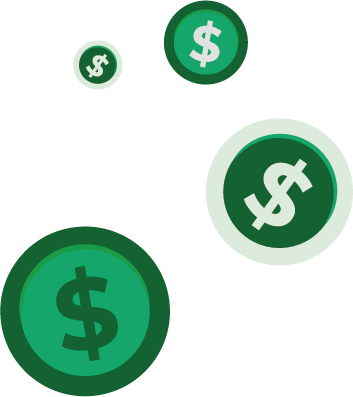 User penetration is expected to reach 83.6% by 2025 from an estimated 80.1% in 2022.
The average revenue per user (ARPU) in 2022 will be $3.68k.  
Roughly 8 out of 10 Americans are now online shoppers.
7% of American adults claim to never use the internet and are therefore not actively engaging in online commerce.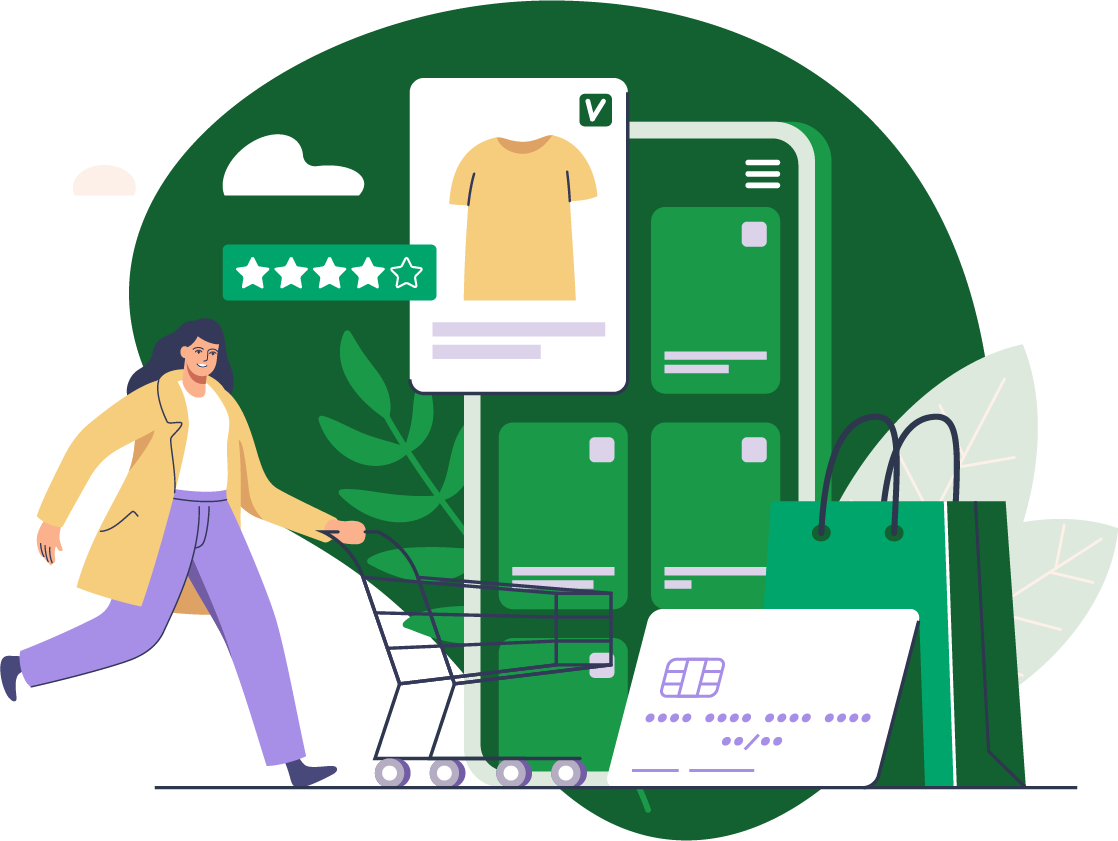 Shopping Online vs. In-Store Statistics
In March 2022, e-commerce grew by 27%. Overall, e-commerce penetration increased by 33% between the start of COVID-19 and March 2022.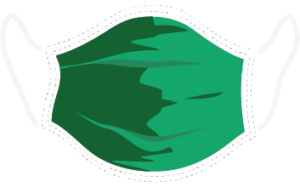 With an 8% year-over-year increase in March 2022 -- compared to just under 5% in early 2021 -- in-store spending is rebounding steadily.
Around 75% of U.S. shoppers claim to do their research and purchase both in-stores and online.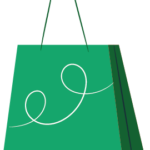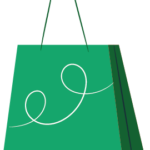 56.6% of American consumers prefer online shopping.
53% of consumers are likely to look at a product in a brick-and-mortar store and buy it online, while 54% say they're likely to look at a product online and buy it in-store.
45% of customers actively hunt for stores that display expected delivery times on their product pages.
In the coming year, 32% of firms indicated they would start using pop-up shops and in-person experiences more frequently, while 31% said they intended to increase their physical retail footprint.
Around 47% of global consumers are substantially more likely to purchase from local brands.
In 2022, appointment shopping will be used by 34% of consumers.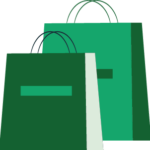 65% of Americans say that they often compare the prices they can get in stores with the prices they can find online and opt for the cheapest option.
78% of consumers believe it is crucial to be able to test the goods out in person, 77% to acquire recommendations from friends, and 74% to read reviews left by other customers.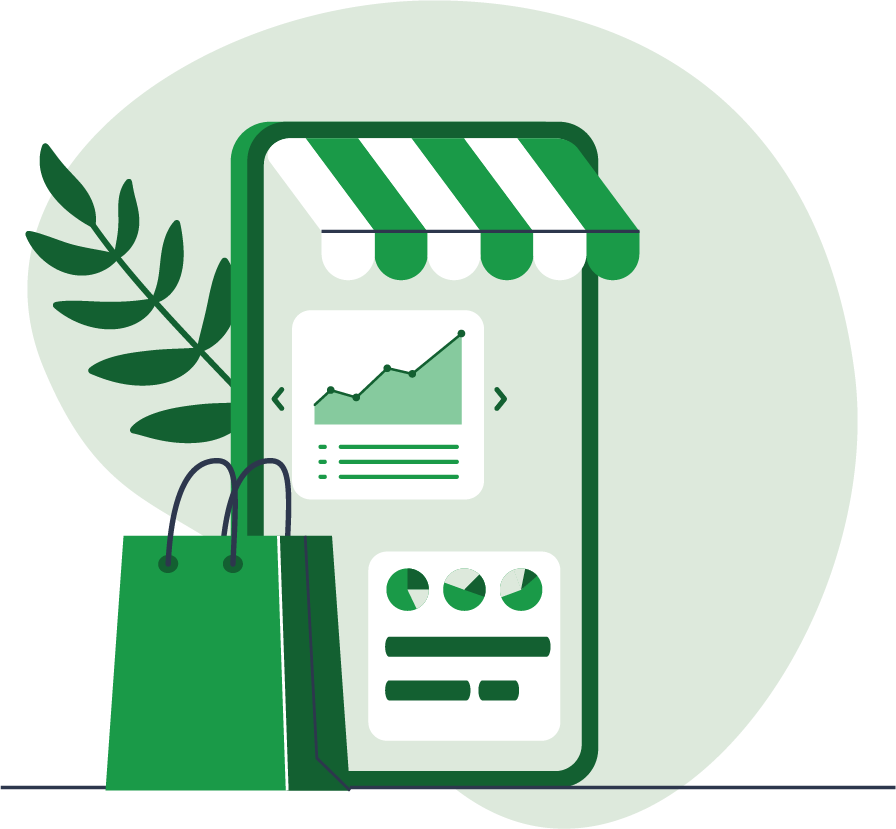 Statistics Related to Shopping Events
The largest online spending day was Cyber Monday, a 1.1% increase to $10.90 billion. 
Thanksgiving sales went up 2.3% to $5.17 billion, while Black Friday sales increased 0.3% to $9.03 billion.
Holiday retail sales are projected to expand by 3.3% to $1.262 trillion in 2022, with brick-and-mortar sales rising by 0.9% to $1.026 trillion and e-commerce increasing by 15.5% to $235.86 billion.
For 40% of shoppers on Amazon Prime Day in the U.S., holiday gifts accounted for at least 11% to 24% of their purchases.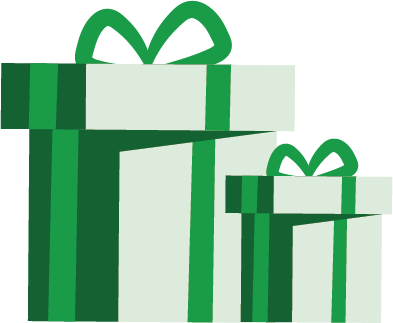 In 2020, brand-specific sites gained popularity, with 90% of Americans saying they planned to use Amazon for their holiday shopping in 2021.
In 2020, about 43% of Americans said they would begin their holiday shopping as early as October, while 12% of buyers do last-minute Christmas shopping.
In 2020, 85% of customers said they will incorporate internet shopping in their holiday plans.
Over 80% of those who are or plan to buy Halloween candy and decorations will visit stores in person rather than doing it online. However, the number of online shoppers for Halloween has experienced an increase of 240% from 2018.
With the increase in participation, it is anticipated that overall Halloween expenditure will surpass last year's record of $10.1 billion and set a new high of $10.6 billion.
40% of consumers want to shop at discount stores, 36% will visit specialty Halloween or costume stores, and 31% will do their shopping online.
People's spending on pets is anticipated to surpass the record high set last year and total $710 million. One in five shoppers intends to costume their dogs.
The top five costumes for animal enthusiasts are pumpkin (9%) the hot dog (5%), the bat (4%), the bumblebee (3%), and the witch (3%).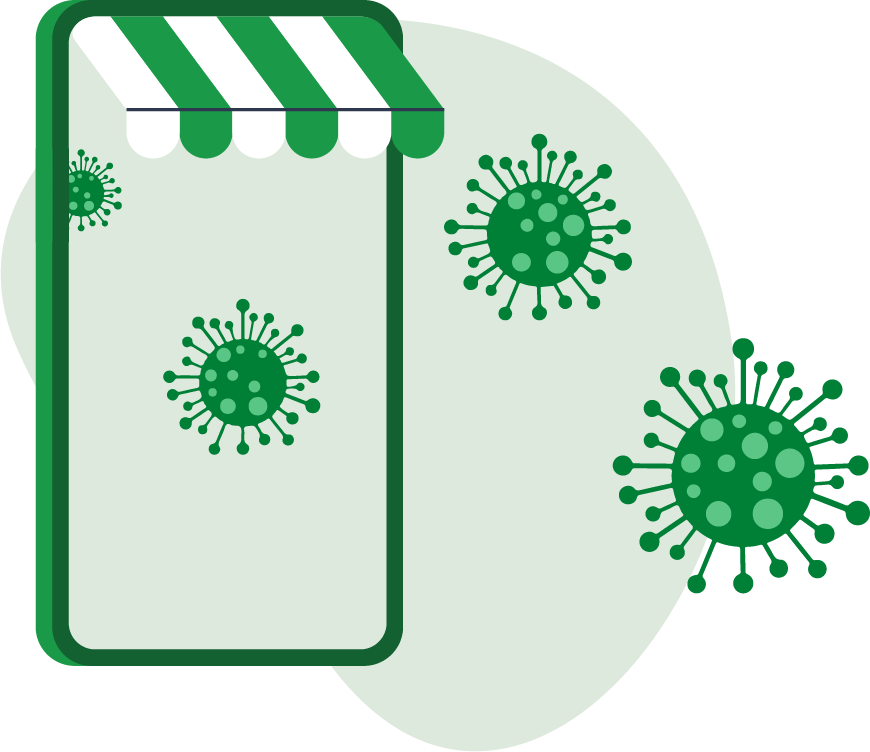 COVID-19 Pandemic Effect on Online Shopping
Global retail e-commerce traffic reached a record 22 billion visits per month in June 2020, with high demand for common things like food, clothing, and retail electronics products.
During the COVID-19 crisis, roughly 15% of U.S. consumers tried grocery delivery for the first time. According to 80% of people, the experience was simple and safe, and 70% even said they enjoyed it. Following the crisis, 40% of people plan to continue having their groceries delivered.
Since February 2020, the U.S. online fitness market's consumer base has increased by almost 50%.
Digital home fitness equipment has seen a 20% increase in market share; 65% of those who tried digital exercise machines and 55% of those who tried online fitness programs said they would keep using them.
5% of customers expect that stores implement COVID safety procedures for clients who purchase there.
One-third of households earning over $125,000 increased their digital purchasing.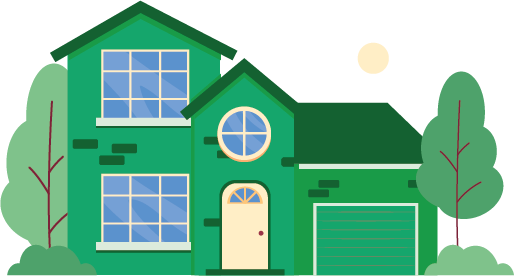 After the COVID-19 pandemic started, more than 60% of younger people (those under 35) started shopping online.
Urban areas experienced a slightly greater increase in online shopping during the pandemic than rural ones did.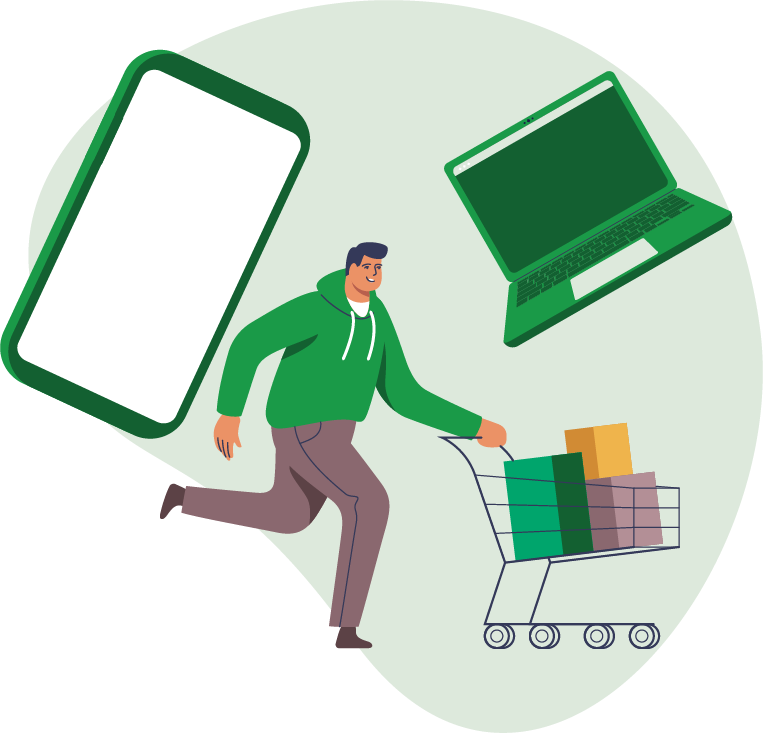 Online Shopping Based on Different Devices
Although desktop and tablet visits had greater conversion rates in 2020, about 70% of all retail website visits worldwide in 2021 were made on smartphones.
M-commerce is especially common in Asia, where mobile traffic accounts for up to 65% of all online transaction volume in places like South Korea.
15% of people who clicked on a link from a social media site made purchases.
About 51% of people have purchased something using a cellphone, while 79% have made an internet purchase of any type.
E-commerce conversions for U.S. retailers are increasingly happening on mobile devices. Their conversion rate increased to 2.2% in 2021 over the previous year, while the rate for desktop computers, the predominant device, decreased to 3.7%.
Two-thirds of Gen Xers say they shop online most frequently on their mobile phones, compared to 21% who prefer computers and 9% who choose tablets.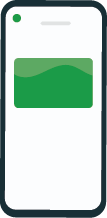 With retail establishments tied for second place in terms of popularity, 30% of Gen X respondents say they like to learn about new products through TV advertisements.
Only 15% of Gen Z members use computers when they shop online, and a staggering 74% use their mobile phones.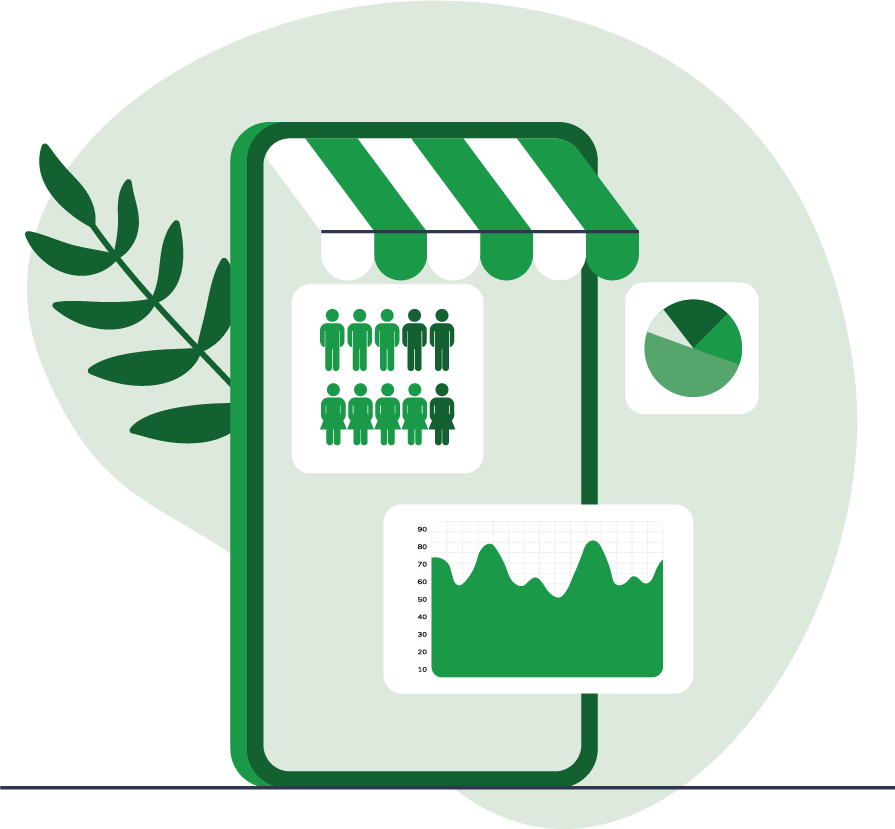 Online Shoppers Based on Demographics
In 2020, the largest group of digital shoppers in the United States were Millennials between the ages of 25 and 34.
Millennials made up 20.2% of digital purchasers in the United States as of February 2020.
The 35-to-44 age group, which made up 17.2% of all digital buyers in the United States, was the second-largest online purchasing demographic.
With YouTube, Instagram, and TikTok as their most likely inspiration sources, 87% of Gen Z said they anticipate being inspired by social media.
U.S. Gen Zers surpassed Millennials by 3 million and have an annual spending power of $44 billion.
Gen Z is quite active on social media, and as a result, 57% of them have found new products there in the last three months. In fact, 71% of them claim that social media is where they find products most frequently.
Another significant distinction between Gen X and younger generations is the impact of influencers; only 14% of Gen X prefer to learn about new items through influencers, while the percentage of Gen Z and Millennials is 25 and 28, respectively.
33% of Gen Z made a purchase as a result of an influencer's recommendation in the previous three months, the highest percentage of all age groups.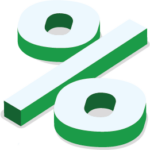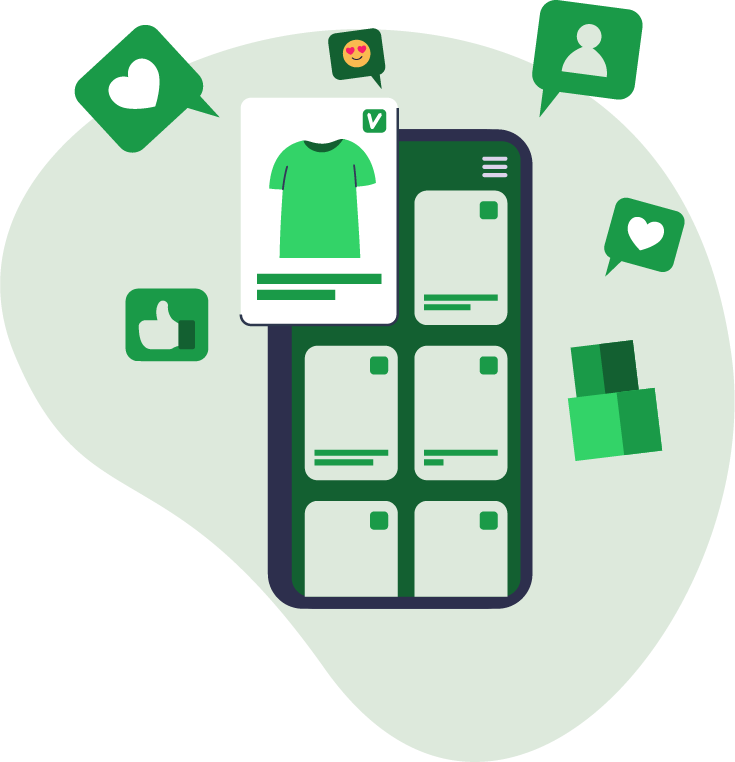 Reviews and Social Media in Online Shopping
Social media, according to 45% of consumers, influences their purchases.
8 out of 10 Americans (82%) said they look at online reviews and ratings before making a purchase.
In fact, 40% of Americans (and about 50% of those under 50) say they almost always read online reviews before making a purchase.
Customers' reviews, according to nearly 50% of Americans, help to make shoppers feel secure about their purchases.

Nearly 50% of people who read internet reviews believe that these typically give an accurate representation of the services or companies in question, but a similar percentage (48%) think it can be challenging to determine whether they are honest and objective.
58% of customers predict that social media will influence their Christmas shopping selections. Of those consumers, Facebook, YouTube, and Instagram are the most influential sites in terms of behavior.
47% of Instagram users who follow brands have purchased something on the app.
Brands that can seamlessly combine research and checkout are at an advantage because 28% of Gen Zs name an easy online checkout experience as a buying driver.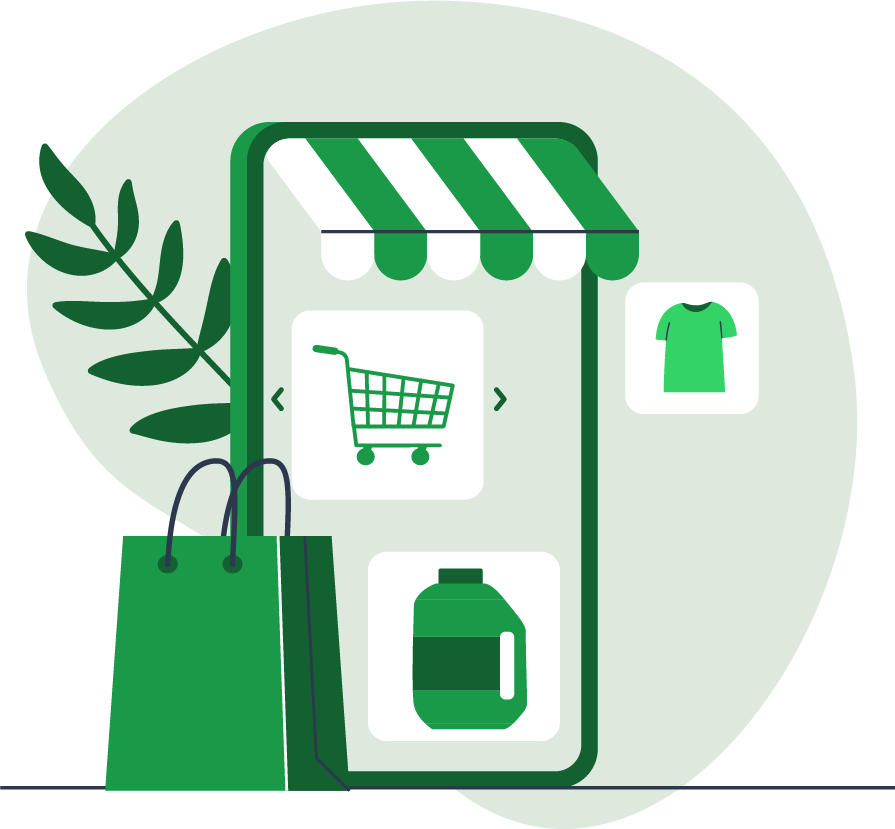 U.S. customers are expected to spend $205 billion on fashion-related goods, accounting for 22.6% of the anticipated U.S. total e-commerce revenue in 2022.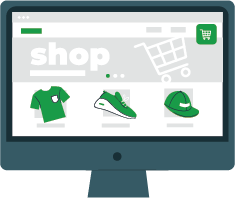 Total revenue from fashion items is forecast at $232.1 billion in 2023 and $262.3 billion in 2024.
The second most popular category for U.S. internet customers is electronics. In 2022, it's anticipated that this sector will generate $171.5 billion in revenue.
In 2022, it is expected that 16.7% of U.S. consumers will purchase health, personal care, and beauty products online.
By 2023, it is anticipated that U.S. food and beverage retail e-commerce sales will surpass the $24 billion mark.
About 150 million people currently purchase groceries online, and it is expected that number will increase over the coming years.
In the United States, e-commerce sales of furniture and home goods generated over $55 billion in 2021.
Nearly 12% of all retail e-commerce in the United States in 2021 was made up of sales of furniture and home furnishings.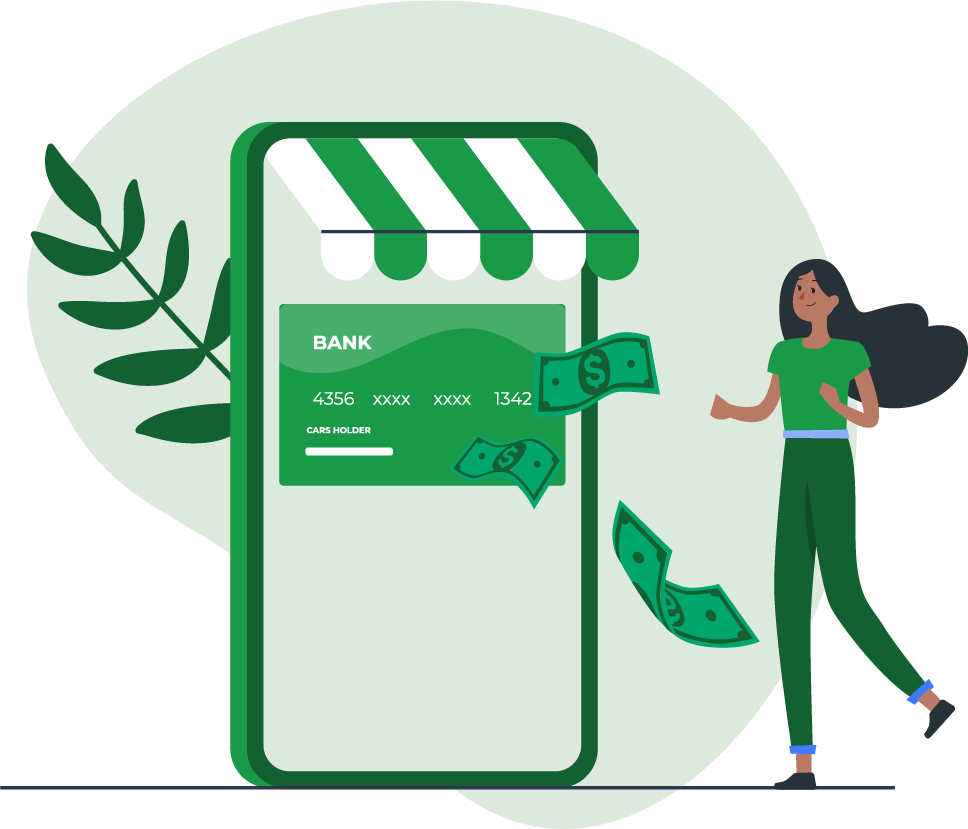 Cards are used in the $348.74 billion in annual online sales.
With an average of 2.44 debit cards and 2.01 credit cards per person, card penetration is one of the highest.
Over the year 2020, 55% of business owners indicated they are likely to accept digital wallet payments.
From the digital wallets, 83% of American consumers reported they use Paypal, whereas 34% prefer Venmo.
Google Pay or Apple Pay is the go-to payment method for 27% of Americans when shopping online.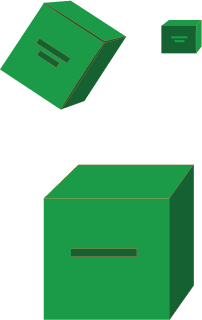 During the pandemic, the number of people utilizing mobile wallets to make purchases surged from 900 million to 1.48 billion globally.
Shoppers in the Gen Z (18 to 24) demographic would spend, on average, 5% of their purchase total for two-hour delivery in 2021.
Consumers over 57, referred to as Boomers, were only willing to invest an average of 2.2% for faster delivery.
Customers reported using Buy Now, Pay Later services 51% of the time throughout the pandemic.
45% of users of Buy Now, Pay Later use the service frequently (at least once per month or more), and 47% of those who purchase online say they use it "most of the time" or every time they do so.
Currently, 29% of American consumers that use Buy Now, Pay Later services, pay up to $250 monthly.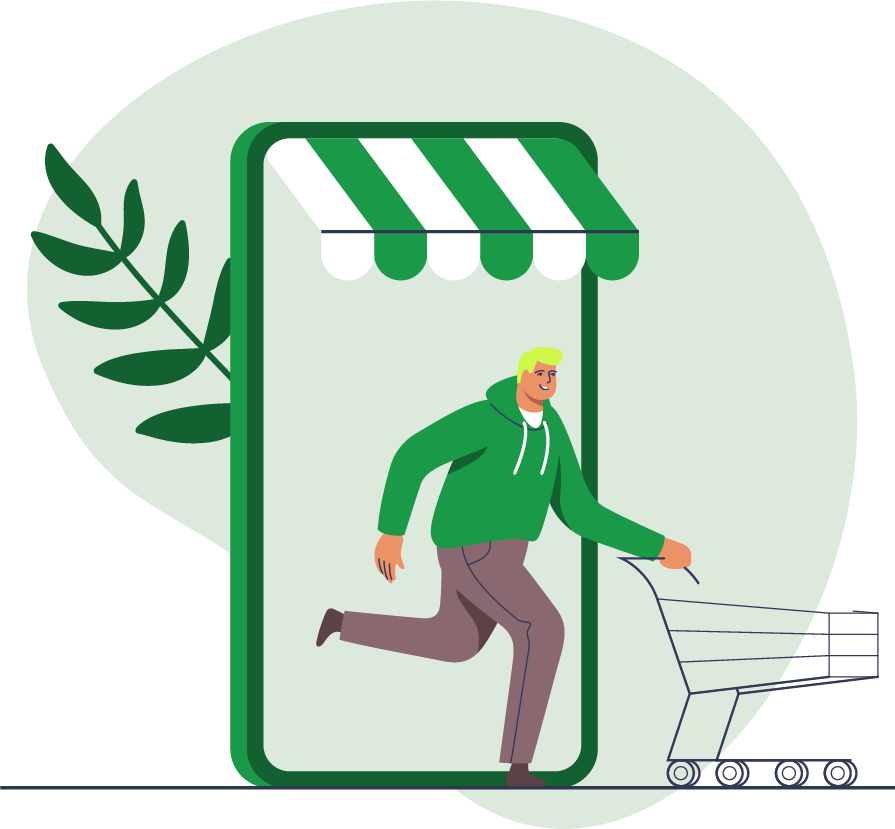 The average percentage of online shopping cart abandonment on record is 69.99%.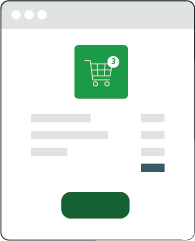 The causes of abandonment revealed that in the past three months, 58.6% of U.S. online customers abandoned a cart as a result of window shopping or being unsure about making a purchase.
Factors of cart abandonments in 2022 were the high additional prices tacked on (shipping, tax, and fees) for 48% of customers, and 24% stated the website wanted them to register.
American shoppers indicated that 22% abandoned their carts due to sluggish delivery, 18% said they didn't trust the site with their credit card information, and 17% said the checkout process was too complicated.
The average cart abandonment percentage differs by device, with desktop cart abandonment reaching 69.75%. Tablets have a cart abandonment rate of 80.74%, while mobile devices have an average of 85.65%.
Out of many categories, websites providing cruise and ferry travel services had the highest cart abandonment rates at 98%.