Around 9.6 million Americans own timeshares. According to a study from the University of Central Florida, 85% of them regret their purchase. Timeshare exit companies can provide a solution.
We've done the research to bring you eight reputable companies that can help you get out of your timeshare.
A quick note: For the most part, timeshare exit companies "get you out" of your timeshare by advising you to default on your debt. This can damage your credit score, and if you want to default, you can do that on your own for free. Additionally, this information is based on information on the websites and what is publicly available online. The information here is not verified by the timeshare exit companies. This is a notoriously shady industry, so we encourage you to research if you decide to work with one of these companies. We do not endorse any of their services.
The Eight Best Timeshare Exit Companies
Timeshare exit companies range from outright scams to quality companies with many satisfied customers. These are our top picks.
1. The Newton Group – Best Timeshare Exit Company for People Who Also Might Have Legal Claims

The Newton Group partners with a law firm to ensure that any potential eligibility for legal claims is addressed during your timeshare exit process. According to the company website, "your timeshare exit solution is protected by personal legal representation. …Our law firm of timeshare exit attorneys work on your behalf acting solely in your best interest to ensure a safe and legal end to your timeshare contract(s)." Newton Group has been in business for 15 years and has an A+ rating from the Better Business Bureau, and positive online reviews."
Customer Review
"Newton Group worked for over 2 years on my timeshare cancelation. The timeshare company was not cooperative at all, but the lawyers working for Newton Group kept pushing and finally got an agreement. The lawyers or their staff called me and kept me up to date frequently. They were always very professional, courteous and willing to answer my questions."
READ MORE: Full Newton Group review
2. Seaside Consultants – Best for Timeshare Termination Without Hurting Your Credit
Seaside Consultants has been "advocating for consumers since 2014." They offer a free consultation and promise to execute a proven timeshare exit strategy while guaranteeing credit protection. Seaside has positive reviews and an A+ BBB rating. They will work with properties with deliquencies and collection or foreclosure accounts. Your payment stays in escrow until you're satisfied.
Customer Review
"Thank you so much to the staff at Seaside Consultants for their help in getting out of my timeshare program. I am so grateful for their help. I would recommend this company to all who had my problem."
READ MORE: Full Seaside Consultants review
3. Timeshare Specialists – Best for People Who Want to Explore Multiple Exit Strategies
The crew at Timeshare Specialists has notched more than 15 years of experience. The company, which is based in Bozeman, Montana, offers free consultations and says that in most cases, it can help you get rid of your timeshare in two to three months. It offers several different exit strategies and will also list your timeshare for sale. Timeshare Specialists works with an escrow company, which is rare in the industry, and doesn't ask for upfront payment. Instead, you will pay after your timeshare transfer paperwork is completed. The company also openly discloses that it may not be able to help you if have an existing mortgage or are not up-to-date on your maintenance fees. Timeshare Specialists has an A+ BBB rating and 4.9 out of 5 stars on Trustpilot.
Customer Review
After many attempts and way too much money, from a different timeshare release company, I contacted Timeshare Specialists. I spoke with Joelle who informed us that this resort is one that releases individuals with a nominal fee (the other company never informed us of this, only took our money then claimed bankruptcy). I contacted our resort and, as Joelle said, they have released us of any further obligation, with just a small fee. I cannot thank Joelle and Timeshare Specialists enough for the forthcoming information and integrity. Should I come across any individual wishing to be released of a timeshare, Timeshare Specialists will be the first one I recommend!!!
READ MORE: Full Timeshare Specialists review
4. Lonestar Transfer – Best Timeshare Exit Company for People Who Still Owe Money on Their Timeshare

Lonestar Transfer is unique because it offers two options: timeshare transfer services for clients who own their timeshares free and clear, or mortgage cancellation services for clients who still owe money. The company offers a money-back guarantee and has an A+ BBB rating.
Customer Review
"For years we have spent money and time trying to get out of the timeshares we took out years ago. There have been lots of companies come and make claims but we found the Lone Star Transfer Co. was a real serious group that would finally get us out of 2 different timeshares. And they did it! Within 2 years we had no more connections with the timeshares and it was done."
READ MORE: Full Lonestar Transfer review
5. Wesley Financial Group – Best Money-Back Guarantee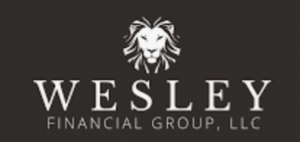 Wesley Financial Group offers a 100% money-back guarantee and claims a 97% success rate. They serve victims of unfair marketing practices. Their website says that — in some cases — they were able to refund part or all of the timeshare purchase price, though this seems to be rare. They have an A+ BBB rating and good reviews.
Customer Review
"I bought a timeshare week in 1999, and after 20 years of struggling to pay maintenance fees and almost requiring a logistics mgt degree to find and schedule an available exchange worth bringing the family to, I made the decision to reach out to a cancellation company. And I definitely chose the right one! I signed with them in April 2020 after they worked out a payment plan that met my needs, and in Nov 2022, the timeshare resort released me from my contract. Although it took over 2.5 years and at times the process seemed to be stalled, it was worth the time and effort to finally be free of the timeshare. Although my assigned specialist changed 6 times, WFG didn't seem to lose continuity. They also were always responsive and quickly returned an email or were available to schedule a phone call. I highly recommend WFG to anyone who feels trapped in a timeshare with rapidly increasing fees and no desire to continue using the timeshare for the rest of their lives and the lives of their children!"
READ MORE: Full Wesley Financial Group review
6. Vacation Ownership Consultants – Best Success Rate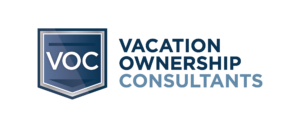 Vacation Ownership Consultants claims a 100% success rate. They will not accept a case unless they are sure they can win. Vacation Ownership Consultants does not hire an attorney on your behalf but instead uses litigation techniques that were developed by real estate attorneys. Their website says this technique creates a more affordable timeshare exit solution. The BBB rating is A+ and the reviews are excellent.
Customer Review
"Everyone was helpful and friendly. They explained their plans to us so we could make an informed decision. They promptly got the paperwork to us. The whole process was quick for us, only taking a few months."
READ MORE: Full Vacation Ownership Consultants review
7. EZ Exit Now – Best If You're in the Armed Services

EZ Exit Now is a faith-based organization that also supports the U.S. Armed Services. They are also supportive of the U.S. Armed Services. If you contact EZ Exit Now, they'll provide a free one-on-one consultation. EZ Exit Now has an A+ BBB rating and positive reviews. They offer a 100% money-back guarantee.
Customer Review
"My husband and I got caught up with a vacation membership in MX, we soon realized it was a scam and wanted out. I did some research and found EZ EXIT NOW. I reached out to them and in less than an hour got a response. Crystal educated me that I was still in my rescission period and advised me as to what steps I need to take and paperwork needed to be sent to rescind. I did as advised and am hoping for the best. This company stands by what their motto says and as we see it are ethical. Thank you Crystal."
READ MORE: Full EZ Exit Now review
8. Sapphire Timeshare Cancellation – Best for Law-Based Solutions

In business since 2018, Sapphire Timeshare Cancellation is based in Orlando, Fla. It doesn't offer an escrow payment option, which for some could be a deal-breaker.
Sapphire doesn't transfer, sell, rent, or buy timeshares. Its business model is based on the laws. it relies on consumer protection laws and regulations to help timeshare owners exit.
Sapphire Timeshare Cancellation earns a grade of A- and 4.4 out of 5 stars on BBB.
Customer Review
Yesterday, we got the discharge letter!!! It took 3 years but who cares… Once we signed up with Sapphire, I knew i could trust them to get us released from our timeshare. Yes, we paid a large fee to work with them…But since September 2019, when we signed with them, we have paid nothing to the timeshare company and through their recommended Credit Protection Company, our credit was protected!!! Thank you Shauna, Chelsea, and staff for a job well done!
READ MORE: Full Sapphire Timeshare Cancellation review
How to Get Out of a Timeshare
There are a few ways to get out of a timeshare legally. Look for sections dealing with "cancellations", "termination", or "severability" or similar language. Most contracts allow timeshare cancellation within a "rescission period", but this is usually only three to 15 days.
You may need to consult a lawyer to clarify any clauses you find. And many of the options won't be cheap.
But there are a few ways out of these contracts. Just be sure to research the best method for your particular case because you don't want to end up ruining your credit.
Check Your Contract
Look for sections dealing with "cancellations", "termination", or "severability" or similar language. Most contracts allow cancellation within a "rescission period", but this is usually only three to 15 days.
You may need to consult a lawyer to clarify any clauses you find.
Rent it Out
Particularly during the COVID-19 pandemic, people haven't been traveling. If you don't want to commit to selling your timeshare, you may be able to list your timeshare as a vacation rental and earn enough money to cover your annual fees if you aren't planning to use the property. You'll still own the timeshare and you'll still be responsible for paying the fees.
You can list your property for rent on sites like RedWeek, or on Facebook or Craigslist. Some resorts will rent your timeshare for you and use the proceeds toward your annual timeshare maintenance fees.
You may be responsible for any damage done by your tenants.
Ask the Resort to Take it Back
Some resorts or timeshare developers have buyback or deedback programs that allow you to sell or give your timeshare back to the resort. Bluegreen, for example, offers a special program that owners may not know about. Start by searching online for your resort with the word "buyback" or deedback". You can also call the resort. Ask to talk to whoever handles surrenders, buybacks, or deedbacks.
All obligations will usually have to be fully paid.
Sell Your Timeshare
Selling timeshares isn't easy. Unless you have a timeshare at a high-end chain (think Marriott, Hilton, or Disney) it may be hard to find a buyer, and prices may be low.
First, you need to figure out what your timeshare is worth.
After that, you can list your timeshare on Craigslist, eBay, Facebook, and on sites like RedWeek and tug2.com. But beware: the resale market is tough.
Give Your Timeshare Away
If you can't find a buyer for your timeshare, you might be able to give it away. Ask friends or relatives or list your timeshare on the tugbbs.com bargain bin, which lists giveaways and low-cost sales. Many owners offer to pay closing and transfer fees.
Stop Paying
You can stop paying your fees, but your account will probably go to a collection agency, which will harm your credit. You will be harassed and you could be sued. The resort owner could foreclose, which will do more damage to your credit score.
Hire a Timeshare Exit Company
Timeshare exit services specialize in negotiating exits for timeshare owners who want out. Some of the companies use questionable practices and some are outright scams. Some are legitimate and have helped many timeshare owners. The exit process can be complicated. Before you choose a company, see if you can get a free consultation.
What is a Timeshare Exit Company and What Does it Do?
Timeshare exit companies employ teams of lawyers and timeshare specialists. They will negotiate with the resort owner on your behalf and try to release you from your contract.
Timeshare Exit vs. Timeshare Resale
Timeshare exit companies and timeshare resale companies are different.
Resale companies help you sell your timeshare. They receive an upfront fee and a commission on the sale.
Exit companies work to release you from your timeshare contract.
Resale may seem like an attractive option. Read this FTC warning before dealing with a timeshare resale company.
How Much Does it Cost?
Timeshare exit companies do not advertise their fees, which vary from case to case. Credible companies will present a fee proposal after reviewing your situation.
Costs usually range from $3,000 to $10,000.
Looking to get rid of your timeshare? Here's some information on how to do it without damaging your credit:
How to Avoid Timeshare Exit Scams
Watch out for these signs.
Upfront payment. If a company demands payment upfront, be careful.
Lack of review. If a company is willing to take on any case without review they are interested in taking your money, not solving your problem.
Dishonest advertising. Some companies use scare tactics to draw customers. No, your children will not have to take on your timeshare obligations.
Outsourcing. Some companies outsource your case to a law firm and pocket most of the fee. Make sure your company will do the work itself.
Online reviews. Any company will have a few dissatisfied customers. If you see a pattern of problems and complaints, watch out.
Enforcement cases. Search online for reports of lawsuits or regulatory action.
No-pay recommendations. Companies may insist that you stop making payments. This could hammer your credit and leave you open to legal action.
Check the contract. Read the agreement carefully. Watch for clauses that list foreclosure as a satisfactory outcome.
Don't be overwhelmed by hard-sell tactics or exaggerated promises. If it sounds too good to be true, it's not true.
The Timeshare Trap
Why do so many people want to get rid of their timeshares?
Fees. The average timeshare costs $1000/year.
Changing vacation habits. Age, health, children growing up, and other factors may make a timeshare less appealing.
Scheduling. It's often difficult to schedule timeshare use when you want it.
Impulse purchasing. Many timeshare owners buy during high-pressure sales presentations and later regret their purchase.
Deteriorating quality. Many timeshares fail to perform the maintenance you pay for.
These problems can turn a paradise into an expensive trap.
Why is Buying a Timeshare a Bad Idea?
Here are a few reasons to avoid timeshares.
The perpetuity clause. Do you want to be tied to one vacation destination for the rest of your life?
Lack of flexibility. You will want to try other destinations. The company may promise an exchange or points program, but they rarely work as advertised.
They don't generate income. Renting your timeshare might cover your fees, but rarely more.
Falling value. Timeshares don't gain value and they can't be sold at a profit. Many can't be sold at all.
Scheduling problems. It's often difficult to schedule your use time when you need it.
Poor financing terms. Many people borrow to finance a timeshare, often at high interest rates.
If you're considering buying a timeshare, consider this suggestion: don't.
Why People Buy Timeshares
If timeshares are such a bad deal, why are they so common?
Many timeshares are sold at presentations at resorts, and the timeshare industry has perfected the sales pitch. The surroundings are beautiful, alcohol is free, and there are incentives to commit on the spot. Many buyers believe they are acquiring a real estate asset that will gain value. Everything is set up to encourage impulse purchases.
Many timeshare resorts use the names of well-known hotels; for example:
Wyndham
Marriott Vacations Worldwide
Hilton Grand Vacations
Hyatt
Diamond Resorts
Disney Vacation Club
If you get a call or mail offer from one of these companies, be careful. They may not be offering a great deal on a hotel room, and what sounds like a loyalty points jackpot could turn into a long-term regret!
U.S. Timeshares by the Numbers:
$10.5 billion: timeshare sales in 2019.
$4.9 billion: timeshare sales in 2020 (a 47% decline from 2019).
$1,000 a year: average cost of dues and maintenance fees in 2019, a rise of about 2%.
$21,422: average price of a timeshare in the U.S. in 2019, the most recent figure available.
1,580: the number of timeshare properties in the U.S. as of 2019.
204,100: the number of timeshare units in the U.S. (a timeshare unit is a single timeshare use allotment).
85%: the percentage of timeshare owners who regret buying their timeshare.
3%: the percentage of American families that own a timeshare.
Source: American Resort Development Association (ARDA) research
You Can Escape the Timeshare Trap
It may seem impossible to get out of a timeshare contract, especially if the resort has told you that the contract is for life and there's nothing you can do about it.
It's not impossible. People do it every day. That doesn't mean it's easy. You may need legal advice, and you may need to work with a timeshare exit company.
If you do use a timeshare exit company, check your options carefully. Know the signs of a scam. Be careful and persistent, and you can put that unwanted timeshare in your past!
FAQs
What Are my Options to Get Out of my Timeshare?
Some resorts will take your unit back under a buyback or deedback program. If yours won't, you may be able to sell the timeshare, give it away, or retain a timeshare exit company to cancel your contract.
Can I Act on Behalf of a Family Member or Friend who is Looking to Exit a Vacation Timeshare?
You will need a power of attorney and potentially other documents as well. Rules may vary in different states. Your best bet is to consult a lawyer. 
How Do I Know Whether my Timeshare Exit Company is a Scam?
Look for red flags like demands for upfront payment, deceptive advertising, or promises to cancel your contract before the company has even looked at it. Confirm that the company will do the work itself, not outsource it. Check online reviews and search for news of legal or regulatory issues. Always be skeptical.
Am I Allowed to Rent my Timeshare Property to Others?
Many timeshare resorts allow unit owners to rent their use rights to others. Check your timeshare contract to be sure that rentals are permitted.
What Happens if You Stop Paying on Your Timeshare?
The resort owner is likely to pass your account to a collection agency. The collection agency will report the collection account to the credit bureaus, which will harm your credit. They may harass you or sue you. The resort owner could institute foreclosure proceedings, which will also damage your credit.

What Happened to Timeshare Exit Team?
Timeshare Exit Team was a timeshare exit company based in Washington State. It has closed. In September 2021, the company's owners, Reed Hein & Associates, were ordered to pay up to $2.61 million to Washington State. The state attorney general's office said in a lawsuit that the company advertised a 100% money-back guarantee, but in reality, many customers did not get refunds, even after several years. You can learn more about the ruling here.
What Happens to My Timeshare When I Die?
Some companies will tell you that your children will be forced to inherit your timeshare, but that's not completely true. There are some estate planning strategies you can use to prevent this.
Did Resort Legal Team Go Out of Business?
Yes. Resort Legal Team was a reputable timeshare exit company that went out of business in November 2021 due to financial pressures from COVID-19. Clients were transferred to other companies. You can read more about the closure here.